The Best Little Whorehouse in Texas at Springer Opera House
Dates

4/29/2021 - 5/9/2021

Theatre


103 E 10th St
Columbus,GA 31901
Twitter Facebook Instagram

Tickets Info

$22-47
Phone: 706-327-3688




The Springer Opera House presents The Best Little Whorehouse in TexasApril 29, 30, May 1, 6, 7, 8 at 8:00 PM and May 2 and 9 at 2:30 PMThe Tony Award-winning, true-life story of the wholesome little brothel outside LaGrange, Texas where the madam, Miss Mona, insists theres nothin dirty goin on. After operating quietly for over a hundred years, private behavior clashes with public law when tv crusader Melvin P. Thorpe forces the governors hand to shut down the states beloved Chicken Ranch. This giant song and dance country musical stars Debbie Anderson as Miss Mona and Paul Pierce as Sheriff Ed Earl Dodd. Part of the Springer Outdoor Theatre Festival presented on the Springer Outdoor Festival Stage - located outside of the Springer Opera House on the corner of 10th Street and 2nd Avenue. Tickets and at-home streaming options are on sale now at springeroperahouse.org or by calling 706-327-3688. Sponsored by Georgia Council for the Arts

News About The Best Little Whorehouse in Texas at Springer Opera House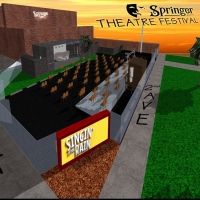 Springer Opera House To Produce Outdoor Theatre Festival This Spring
February 03, 2021
Citizens will see an outdoor theatre going up on the corner of Tenth Street and Second Avenue downtown over the next six weeks as the Springer Opera House creates an innovative way to protect their audiences and artists this spring.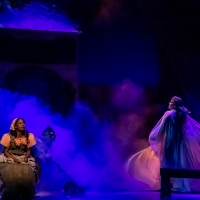 Springer Shifts To "Plan B" Schedule As COVID-19 Cases Surge
July 27, 2020
As Coronavirus cases surge in the Chattahoochee Valley, the Springer Opera House has made the decision not to open its season in September, as initially announced. While no shows are canceled, most of the shows in the upcoming season will be presented in 2021. Three smaller productions will take place in late fall in fresh air venues or with generous social distancing.