Photo Flash: Top Atlanta Talent Brings Popular Local Playwright's Regional Hit PERFECT ARRANGEMENT Home
Theatrical Outfit proudly presents the Atlanta professional debut of Perfect Arrangement by local award-winning playwright Topher Payne. Inspired by true stories of McCarthy-era social survival, this bubbly cocktail party-meets-TV sitcom simmers into poignant realism as two closeted couples, one gay and one lesbian, face exposure and a future more gray than Technicolor.
Directed by Adam Koplan (artistic director of Flying Carpet Theatre; director of The Outfit's The Dancing Handkerchief) and featuring an all-star Atlanta ensemble - Ann Marie Gideon, Clifton Guterman, Joe Knezevich, Stacy Melich, Courtney Patterson, Kevin Stillwell and Ann Wilson - Perfect Arrangement runs February 22 - March 18, 2018 and continues Theatrical Outfit's 2017- 2018 Season of Character.

ABOUT THE PLAY: 1950. Georgetown. Washington, D.C. As the Red Scare looms large, two State Department employees, Bob and Norma, receive orders to expose "moral turpitude" within the government. But, the coworkers are gay and lesbian and have married each other's partners, Millie and Jim, in a picture-perfect façade of domestic, mid-century bliss separated, literally, by a shared closet door.
Theatrical Outfit's regular performances of Perfect Arrangement are Wednesdays through Saturdays at 7:30PM and Saturdays and Sundays at 2:30PM. Tickets range from $18-$51* and may be purchased online at www.theatricaloutfit.org or by calling 678.528.1500. Group pricing is available. For info, email boxoffice@theatricaloutfit.org. *Ticket prices are subject to availability. Fees and taxes apply. Order early for best pricing.

Consider taking MARTA to Theatrical Outfit! The Peachtree Center station is only two blocks north on Peachtree Street - easily walkable.
Photos by Christopher Bartelski.

. (l to r) Ann Marie Gideon, Ann Wilson, Courtney Patterson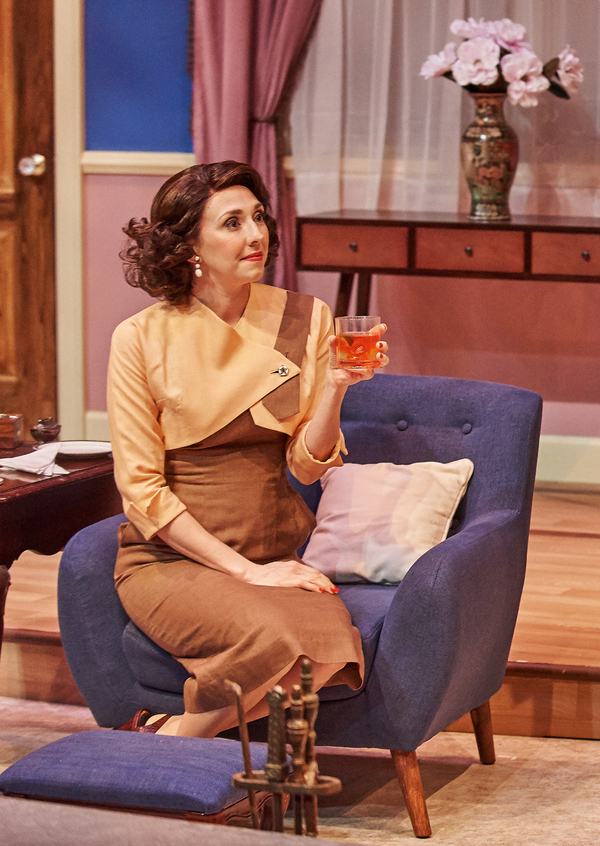 Courtney Patterso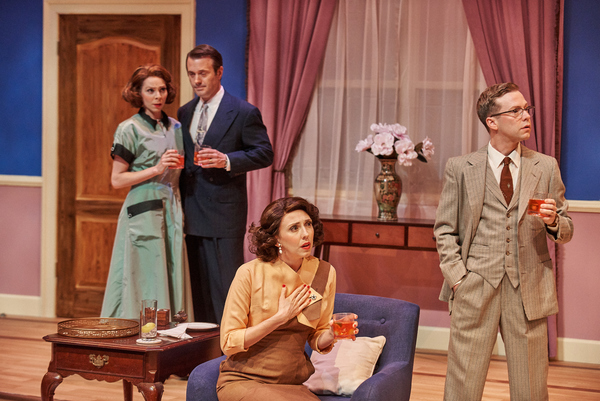 (l to r) A. Gideon, J. Knezevich, C. Patterson, C. Guterman

(l to r) Courtney Patterson, Clifton Guterman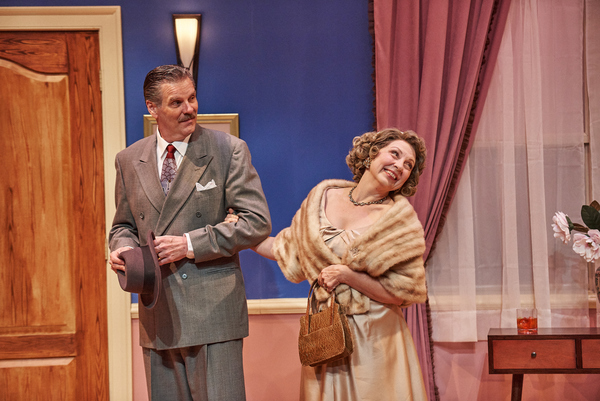 (l to r) Kevin Stillwell, Ann Wilson

Clifton Guterman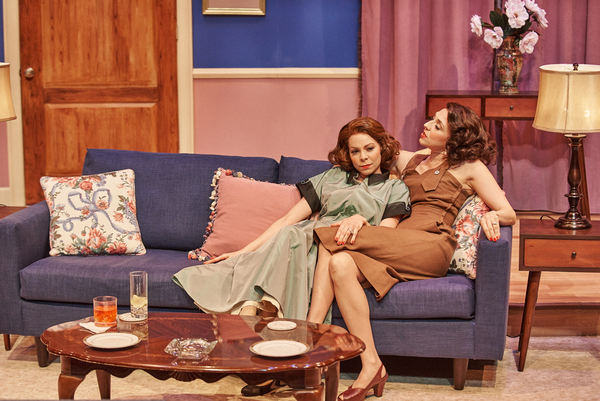 (l to r) Ann Marie Gideon, Courtney Patterson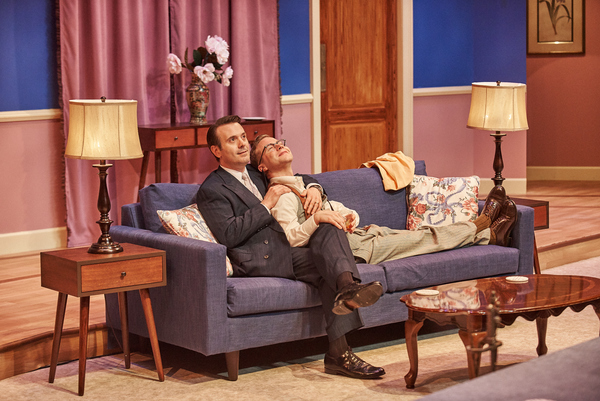 . (l to r) Joe Knezevich, Clifton Guterman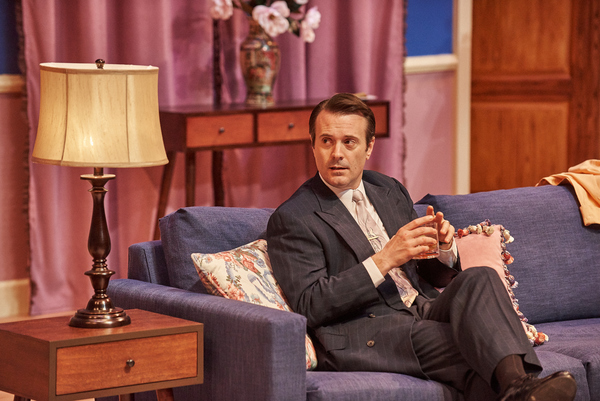 Joe Knezevich

Ann Wilson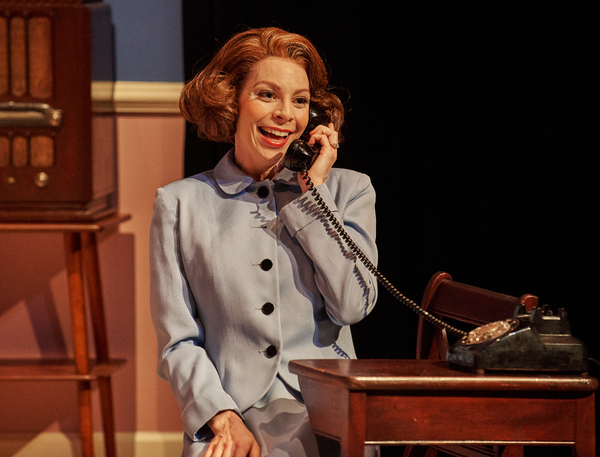 Ann Marie Gideon

(l to r) Stacy Melich, Courtney Patterson

Stacy Melich

Ann Marie Gideon

(l to r) Courtney Patterson, Ann Marie Gideon

(l to r) Clifton Guterman, Joe Knezevich

Kevin Stillwell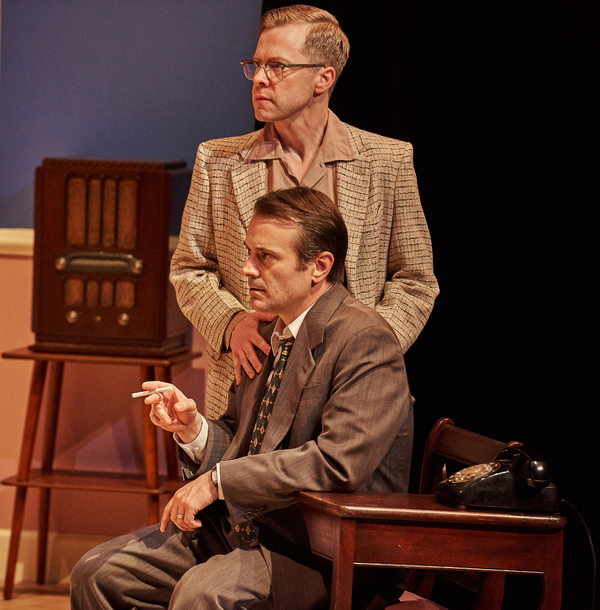 ( to r) Joe Knezevich, Clifton Guterman