Photos: Inside Synchronicity Theatre's 18-19 Season Kick-Off Party
The lush, green gardens, and the beautiful Ansley Park home of Jane Harmon and Mikell Jones, served as the backdrop for Synchronicity Theatre's Season Kick-Off Party launching its 21st season of smart, gutsy, bold theatre on August 22.
Top supporters and season subscribers were treated to scenes from upcoming productions, a performance by the award-winning Synchronicity Theatre's Playmaking for Girls program, yummy food, delightful drinks, and great company. The staff was also presented with the 2018 Managing for Excellence Award from Lisa Cremin of the Community Foundation for Greater Atlanta. It was a beautiful summer evening and a great way to usher in a new season!
Check out the photos below!
Photo Credit: Britt Sharer

Synchronicity Theatre Board Member Patti Siegel (center), with Sarah Thackston (left) and Stephanie Kopit Williams (right)

Board Member Karen Newman and husband Lee Vann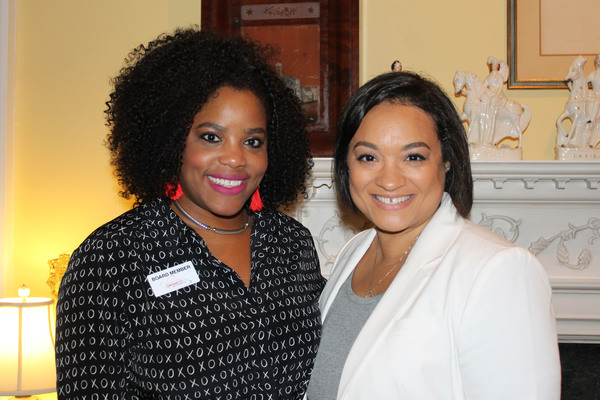 Synchronicity Board Member Reina Short and Board Chair Geneva Gross

The Community Foundation for Greater Atlanta's Lisa Cremin and Karthik Valluru, Partner and Managing Director, Boston Consulting Group (BCG)

The gardens of the beautiful Ansley Park home of Jane Harmon and Mikell Jones

Jimmica Collins, Jared Brodie, David Wells (front), and Taryn Janelle Carmona perform a scene from Bob Marley's Three Little Birds opening January 30, 2019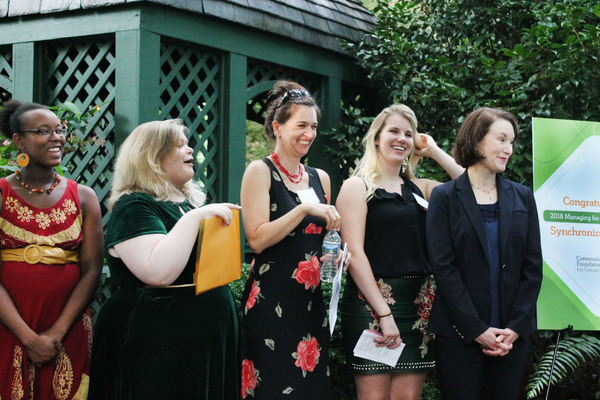 SynchronicIty Staffers Taryn Carmona, Emma Calabrese, Rachel May, Maddie Mahood and Lee Nowell accept their 2018 Managing for Excellence Award from the Community Foundation for Greater Atlanta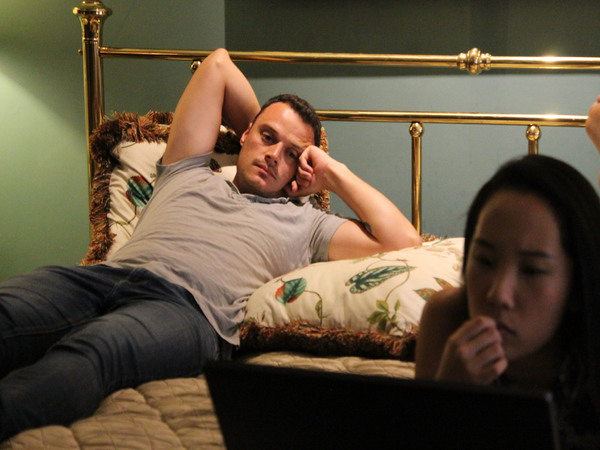 Lee Spencer Osorio and Michelle Pokopac perform a scene from The Hero's Wife opening in April 2019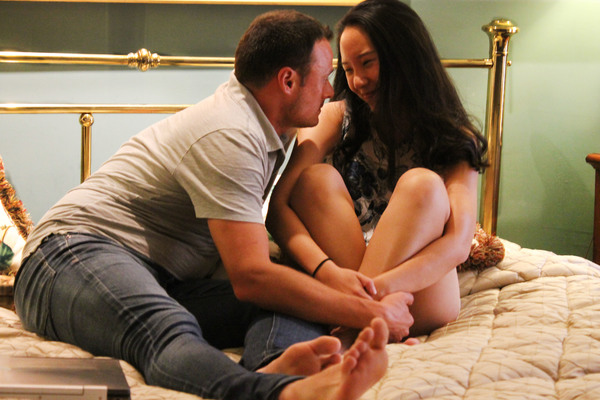 Lee Spencer Osorio and Michelle Pokopac in a scene from The Hero's Wife opening in April 11, 2019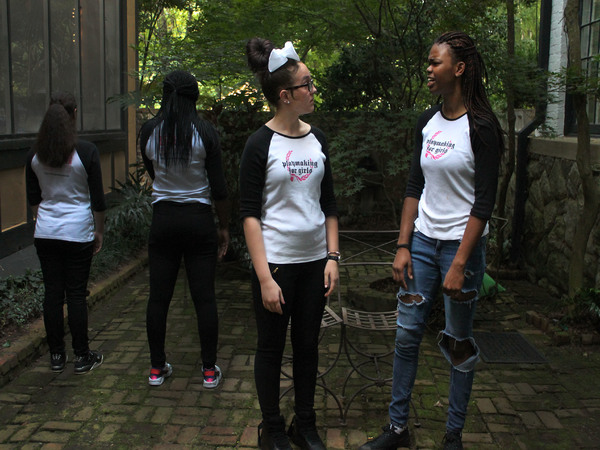 Young women from Synchronicity Theatre's Playmaking for Girls program perform a scene from a play they wrote themselves

Young women from Synchronicity Theatre's Playmaking for Girls perform a scene from a play they wrote themselves

Kristie Madara, Reina Short, and Luchia Ash

Courtney Moors (Nell Gwynn) and Eugene H. Russell IV (Charles Hart) perform a scene from Jessical Swale's Nell Gwynn, opening September 27th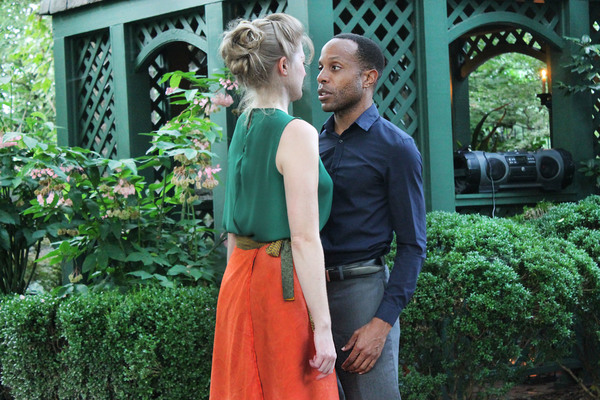 Courtney Moors (Nell Gwynn) and Eugene H. Russell IV (Charles Hart)