Latest News on Courtney Moors
Courtney Moors News
BWW Review: IT'S A WONDERFUL LIFE Brings Sweet Nostalgia to Portland Stage
by Carla Maria Verdino-Süllwold - Dec 9, 2019
In remounting playwright Joe Landry's live radio play version of the beloved classic IT'S A WONDERFUL LIFE, Portland Stage serves up a family friendly show filled with all the sweetness and nostalgia that make the holidays memorable. The production, directed and designed by Anita Stewart, tells the tale of George Bailey with warmth and humor, underscoring effectively the messages of kindness, gratitude, and integrity without ever becoming saccharine.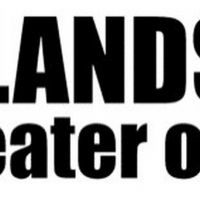 Portland Stage Remounts IT'S A WONDERFUL LIFE: A LIVE RADIO PLAY
by A.A. Cristi - Nov 25, 2019
Back by popular demand, this family-friendly, holiday classic returns to the Portland Stage 's Mainstage after its 2017 opening. In addition to returning Director and Set Designer Anita Stewart, Portland Stage's current Executive and Artistic Director, the production also sees the return of several members from the 2017 cast, including Dustin Tucker and Courtney Moors, members of the Actors' Equity Association. Music Director Shane Van Vliet, Costume Designer Kathleen P. Brown, and Lighting Designer Gregg Carville also return for this holiday remount.
BWW Review: NELL GWYNN shows 17th Century humor and heart at Synchronicty Theatre
by Stephanie Robb - Oct 16, 2018
Atlanta's Synchronicity Theatre opens its 21st Season with Jessica Swale's NELL GWYNN, a comedy based on the true story of an orange vendor who becomes one of the most celebrated actresses in 17th Century London - and King Charles II's mistress. The play follows Nell from rags to riches, as she transforms from a bawdy orange seller on the street to a revered actress, who was ahead of her time during an era where it was a novelty to see women grace the stage. Accompanied by friends, theatre colleagues, and her lover the King, Nell finds herself ascending to high society while trying to forget her meager background. The cast includes Courtney Moors as Nell, Eugene H. Russell as Charles Hart, Robert Shaw-Smith as King Charles accompanied by a talented ensemble.
Photo Flash: Inside Synchronicity Theatre's 18-19 Season Kick-Off Party
by Stephi Wild - Aug 23, 2018
The lush, green gardens, and the beautiful Ansley Park home of Jane Harmon and Mikell Jones, served as the backdrop for Synchronicity Theatre's Season Kick-Off Party launching its 21st season of smart, gutsy, bold theatre on August 22.
Synchronicity Theatre To Open 21st Season With Jessica Swale's NELL GWYNN
by Stephi Wild - Aug 3, 2018
Atlanta's Synchronicity Theatre will open its 21st Season with Jessica Swale's Nell Gwynn, a comedy based on the true story of an orange vendor who becomes one of the most celebrated actresses in 17th Century London - and King Charles II's mistress. Performances run from September 27 to October 21, 2018. For tickets or more information, please visit synchrotheatre.com or call 404-484-8636.
BWW Reviews: THE SAVANNAH DISPUTATION Offers Saucy and Serious Wit
by Carla Maria Verdino-Süllwold - May 4, 2014
Portland Stage closes its 2013-2014 season with a sharp production of Evan Smith's saucy, yet serious comedy, The Savannah Disputation, as play which examines the foibles of faith and the thorny issues of religious dogma. Smith's 2009 play, set in his native Savannah, recounts the story of two aging sisters, Mary and Margaret, whose devout Catholicism is challenged by the visit of a fundamentalist missionary, Melissa. Engaged in a dialogue against their will, the sisters soon find themselves plunged into a full-fledged theological disputation, which prompts them to call for reinforcement from their parish priest. The ensuing heated and hilarious conversation tests the tenacity of each of the character's beliefs.
BWW Reviews: HIDDEN TENNESSEE is a Hidden Treasure
by Michael Tobin - Mar 12, 2012
Tennessee Williams is best known for his plays like The Glass Menagerie, A Streetcar Named Desire and Cat on a Hot Tin Roof, however, Portland Stage Company has masterfully brought together four of his lesser known works in a show that must be experienced.
PRIDE AND PREJUDICE Comes To Orlando Shakespeare Theater 2/9-3/20
by BWW News Desk - Feb 9, 2011
Orlando Shakespeare Theater in Partnership with UCF continues its 2010-2011 Season with Jane Austen's witty romantic comedy, Pride and Prejudice, playing at the John and Rita Lowndes Shakespeare Center from February 9 through March 20, 2011.