Photo Flash: Inside Rehearsal for Kristian Bush's New Musical TROUBADOUR at Alliance Theatre
Atlanta's Tony Award winning ALLIANCE THEATRE presents the world premiere musical, Troubadour, by playwright Janece Shaffer (The Geller Girls, Broke) with original music by Grammy Award-winning recording artist Kristian Bush. Set in 1950s Nashville, Troubadour is a romantic comedy about an unlikely group of friends whose unconventional style changes the course of country music. Troubadour is directed by the Alliance's Jennings Hertz Artistic Director Susan V. Booth (One Flew Over the Cuckoo's Nest, The Geller Girl) and runs on the Alliance Stage from January 18 - February 12, 2017. BroadwayWorld has a peek inside the first rehearsal below!
The cast includes Atlanta-based actor Andrew Benator (Disgraced, One Flew Over the Cuckoo's Nest); Nashville-based singer-songwriter and actor Sylvie Davidson; country music singer-songwriter, musician, and music producer Radney Foster; Atlanta-based actor and singer-songwriter Rob Lawhon (Songs to Grow On, Ghost Brothers of Darkland County); Atlanta-based actor Bethany Anne Lind (One Flew Over the Cuckoo's Nest, Edward Foote), and Atlanta-based singer-songwriter and finalist of the NBC hit television series "The Voice," Zach Seabaugh.
Troubadour will include approximately 16 original songs by Atlanta-based singer-songwriter Kristian Bush, whose career as a solo artist (2015's critically-acclaimed Southern Gravity) as well as one-half of beloved duos Billy Pilgrim and Sugarland has spanned more than two decades.
The creative team for Troubadour includes Music Director Brandon Bush, Sound Designer Clay Benning, Costume Designer Lex Liang, Tony Award-winning Set Designer Todd Rosenthal, and Lighting Designer Ken Yunker.
Tickets start at $20 and are available at the Woodruff Arts Center Box Office in person or by calling 404-733-5000. Tickets are also available online at www.alliancetheatre.org/troubadour. The ALLIANCE THEATRE is located at the Woodruff Arts Center, 1280 Peachtree Street, NE, Atlanta, GA 30309, at the corner of Peachtree and 15th Street, in Midtown.
Photo Credit: A'riel Tinter


The first day of rehearsals for TROUBADOUR at the ALLIANCE THEATRE

The set model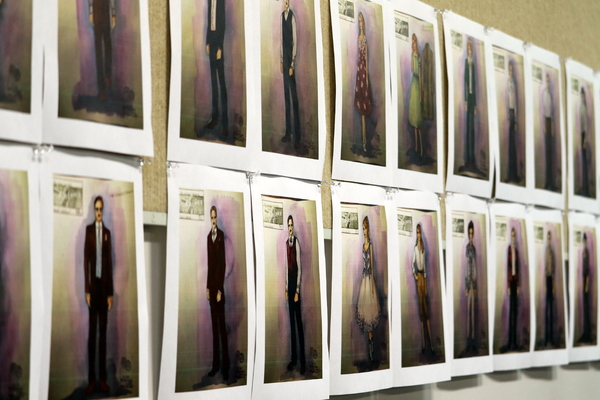 Costume designs

Director Susan V. Booth and Playwright Janece Shaffer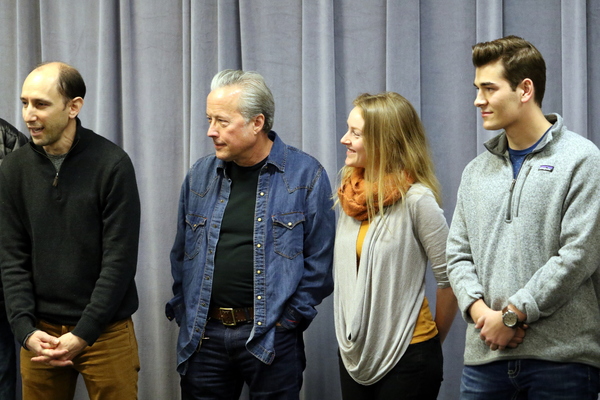 Cast members Andrew Benator, Radney Foster, Sylvie Davidson, and Zach Seabaugh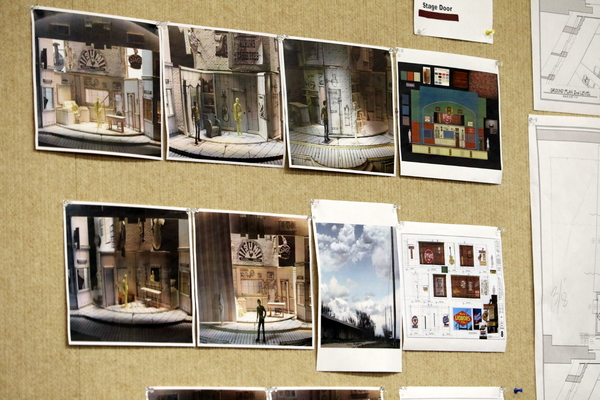 Set model photos

Technical Director Kyle Longwell and Director Susan V. Booth explain the set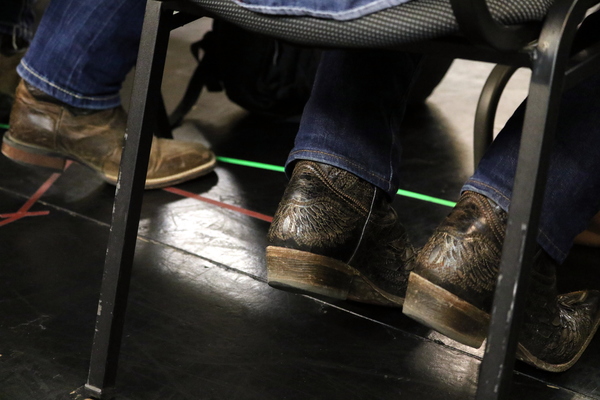 The first day of rehearsals for TROUBADOUR at the ALLIANCE THEATRE

Director Susan V. Booth and Assistant Stage Manager Jayson T. Waddell

Costume designer Lex Liang

Costume designer Lex Liang

Director of New Projects, Celise Kalke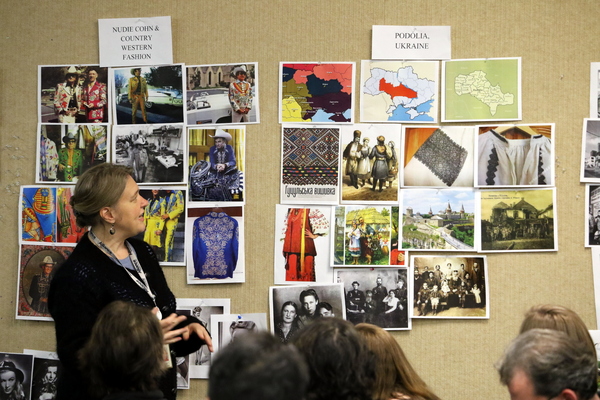 Director of New Projects, Celise Kalke

Playwright Janece Shaffer

Director Susan V. Booth and Radney Foster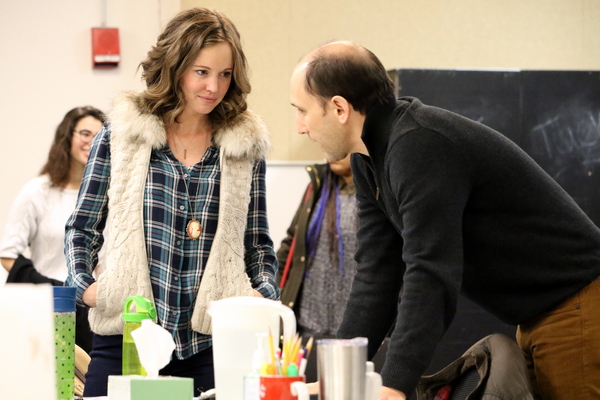 Bethany Anne Lind and Andrew Benator

Zach Seabaugh and Sylvie Davidson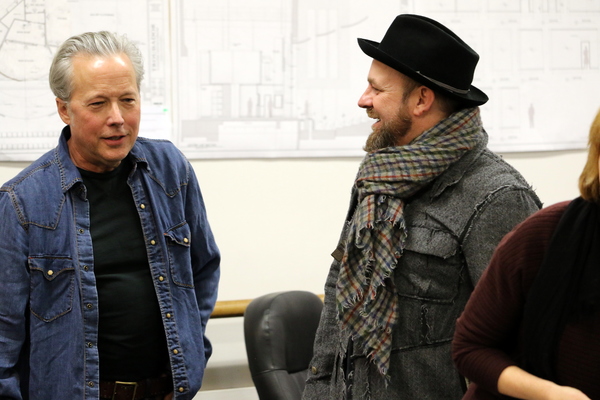 Radney Foster and Songwriter Kristian Bush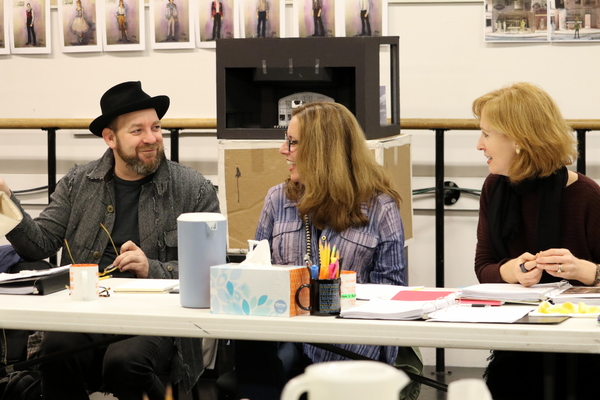 Songwriter Kristian Bush, Playwright Janece Shaffer, and Director Susan V. Booth

Songwriter Kristian Bush, Playwright Janece Shaffer, and Director Susan V. Booth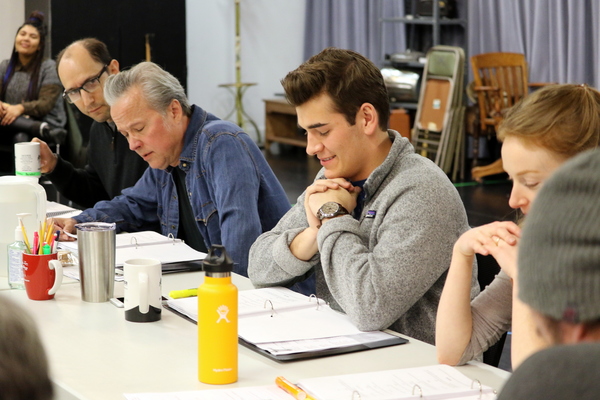 Andrew Benator, Radney Foster, Zach Seabaugh, and Sylvie Davidson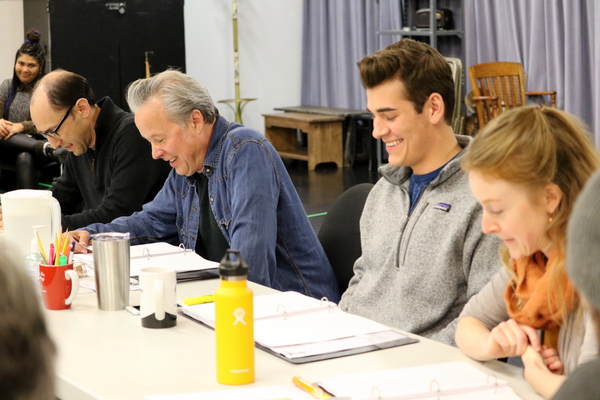 Andrew Benator, Radney Foster, Zach Seabaugh, and Sylvie Davidson

Andrew Benator and Radney Foster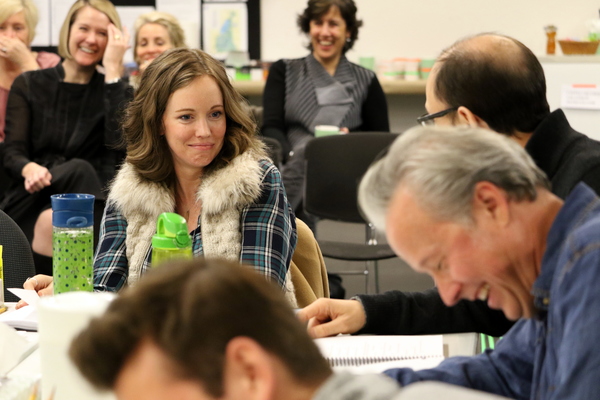 Bethany Anne Lind and Radney Foster

Rob Lawhon

Songwriter Kristian Bush, Playwright Janece Shaffer, Director Susan V. Booth, and Stage Manager Bret Torbeck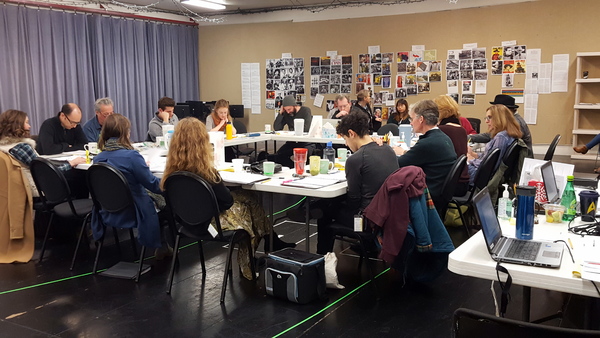 The first day of rehearsals for TROUBADOUR at the ALLIANCE THEATRE