Photo Flash: In Rehearsal with David de Vries and More for A CHRISTMAS CAROL at Alliance Theatre
A Christmas Carol, ALLIANCE THEATRE's annual holiday gift to Atlanta, returns for its 27th season, November 25 - December 24, 2016. The most heartwarming story of the season comes to life with holiday carols, stunning stage magic, and your favorite Atlanta actors. Directed by Rosemary Newcott, the Sally G. Tomlinson Artistic Director of Theatre for Youth and Families, A Christmas Carol has become a tradition for many families around the southeast. BroadwayWorld has a sneak peek at the company in rehearsal below!
Returning to the cast in the role of Ebenezer Scrooge is acclaimed Atlanta actor David de Vries. De Vries's credits include the Broadway production of Beauty and the Beast (playing Lumiere) and the national tour of Wicked (playing Dr. Dillamond). Some of his recent ALLIANCE THEATRE credits include One Flew Over the Cuckoo's Nest, Shrek, and Carapace. Long-time cast members also returning to the production include Je Nie Fleming as Mrs. Fezziwi /Mrs. Dilber, Thomas Neal Antwon Ghant as Bob Cratchit, Bart Hansard as Mr. Fezziwig/Christmas Present, Chris Kayser as Jacob Marley, Joe Knezevich as Fred, and Laurie Williamson as Bess. After three years playing Tiny Tim, Jaden Robinson has grown into the role of Wyatt Cratchit/Turkey Boy.
The Alliance is pleased to announce the next Tiny Tim, Marco Schittone. Marco has had a long relationship with the ALLIANCE THEATRE that started with involvement in our acting classes. After that experience, Marco was cast in the Alliance's world premiere production of Tuck Everlasting. He continued that role when the show opened on Broadway earlier this year.
The cast also includes Cynthia D. Barker, Lowrey Brown, Stephen Brown, Shelli Delgado, Caleb Eichner-Baumann, Ann Marie Gideon, Jeremiah Parker Hobbs, Kaitlin Hunter, Sophie Lyman, J. Koby Parker, Courtney Patterson, Brad Raymond, Noa Miryam Tsur, and Minka Wiltz.
In this tale of redemption, Ebenezer Scrooge goes to sleep on Christmas Eve as a miserly, stone-hearted man and awakens on Christmas Day with a compassionate and benevolent heart after his encounter with three ghosts. Celebrate this magnificent staging of Charles Dickens's classic Christmas tale and Ebenezer Scrooge's eye-opening Christmas Eve journey.
The Alliance has performed the David H. Bell adaptation of Charles Dickens's classic for close to 15 years. This is the last year the Alliance will perform this adaptation on its current stage. The 2017 production will be the same version, but performed in a different venue while the Alliance undergoes a complete renovation. The Alliance will present a new adaptation by David H. Bell in 2018, when the Alliance returns to its renovated home in time for its 50th anniversary season.
Tickets start at $20 ($14 for children) and are available at The Woodruff Arts Center Box Office by calling 404.733.5000 or visiting www.alliancetheatre.org/christmas. The ALLIANCE THEATRE is located at The Woodruff Arts Center, 1280 Peachtree Street NE, Atlanta, GA 30309.
Photo Credit: Kathleen Covington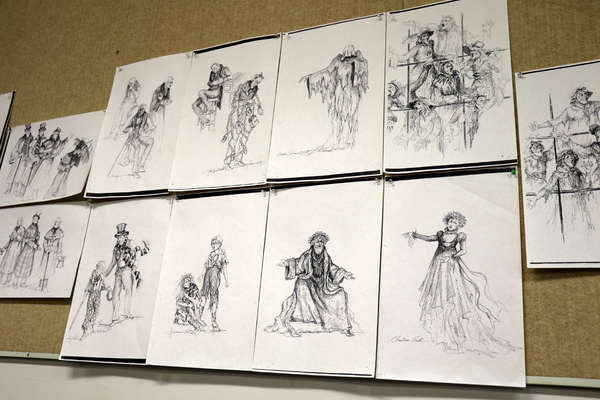 trations of costumes from the ALLIANCE THEATRE's production of A CHRISTMAS CAROL

J. Koby Parker, Brad Raymond, and Stephen Brown

Chris Kayser and David de Vries

Lowrey Brown, Neal Ghant, and Courtney Patterson

Kaitlin Hunter, Marco Schittone, Noa Miryam Tsur, and Sophie Lyman

Kaitlin Hunter, Marco Schittone, Noa Miryam Tsur, Sophie Lyman, and Caleb Eichner-Baumann

Joe Knezevich, Laurie Williamson, and Chloe Kay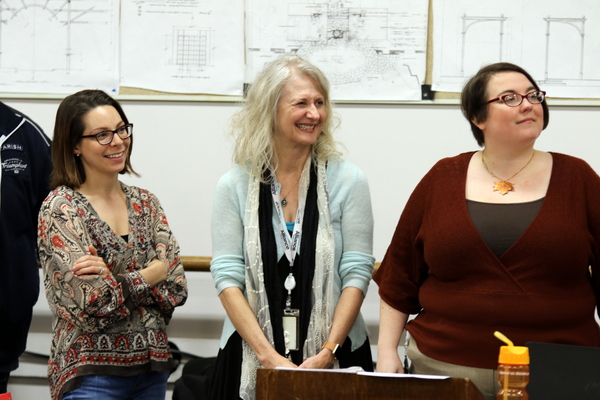 Ann Marie Gideon, Rosemary Newcott, and Liz Campbell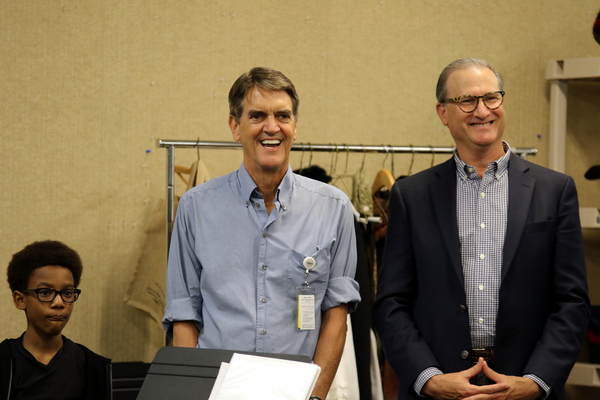 Jaden Robinson, Chris Kayser, and David de Vries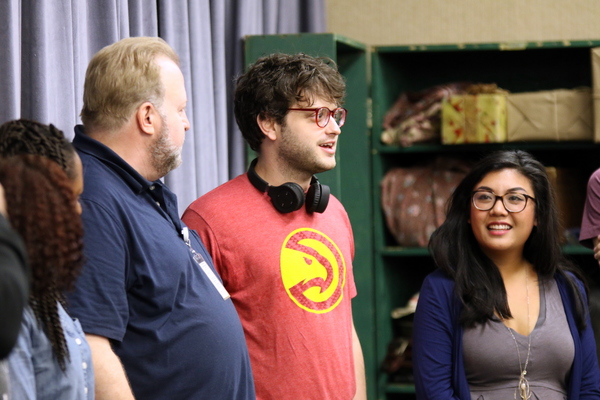 Bart Hansard, Jeremiah Parker Hobbs, and Shelli Delgado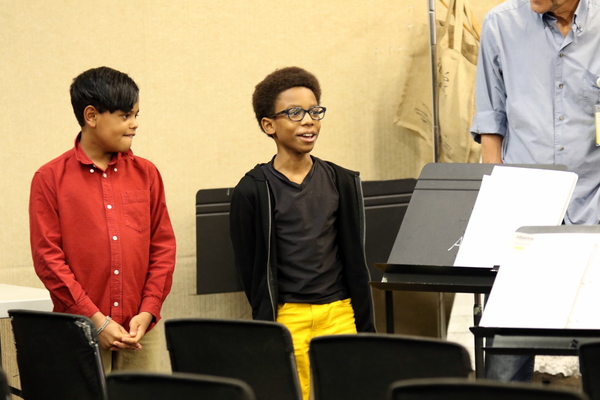 Caleb Eichner-Baumann and Jaden Robinson

Ann Marie Gideon, Rosemary Newcott, and Liz Campbell

Marco Schittone, Noa Miryam Tsur, and Sophie Lyman

Je Nie Flemming