VIDEO: Watch Idina Menzel Perform 'Dream Girl' From CINDERELLA on AMERICA'S GOT TALENT
Menzel wrote the song for the recent Amazon adaption of Cinderella, in which she also played the evil stepmother.
Idina Menzel performed "Dream Girl" on the season finale of America's Got Talent last night. Menzel wrote the song for the new adaption of Cinderella on Amazon Prime, in which she played the role of Vivian, the evil stepmother. Watch the performance below!
She also joined finalist Jimmie Herrod and the Northwell Health Nurse Choir to perform Defying Gravity from Wicked.
Cinderella is a musically-driven bold new take on the traditional story you grew up with. Our heroine (Camila Cabello) is an ambitious young woman whose dreams are bigger than the world will allow, but with the help of her Fab G (Billy Porter), she is able to persevere and make her dreams come true.
Written for the screen and directed by Kay Cannon with covers of songs written by some of the top-selling musical artists of all time, Cinderella has an all-star cast that includes Idina Menzel, Minnie Driver, Nicholas Galitzine, with Billy Porter and Pierce Brosnan. Producers are James Corden, Leo Pearlman, Jonathan Kadin and Shannon McIntosh, and executive producers are Louise Rosner and Josephine Rose.
Idina Menzel rose to fame for her role as 'Maureen' in the popular Broadway musical RENT, and her career took off when she won a Tony Award for her role as 'Elphaba, the Wicked Witch of the West,' in the smash musical, Wicked. Her voice can be heard as 'Elsa' in Disney's Oscar® winning Frozen, the second highest grossing animated films of all time. The film's song "Let It Go," voiced by Menzel, became an instant international phenomenon. The track reached #5 on the Billboard Hot 100, making Menzel the first artist with both a Billboard Top 10 hit and a Tony Award for acting.
Watch the electrifying performance here:

Related Stories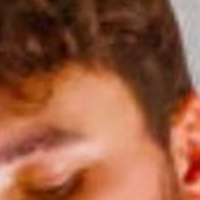 Joshua Vranas' 'Lost Time' Released to Streaming Services

December 5, 2022

Joshua's work has been featured by Lincoln Center's BROADWAY'S FUTURE SONGBOOK, Rattlestick Playwrights Theatre's VILLAGE VOICES, and the Cutting Room. He was a top 5 nominee for the Marvin Hamlisch International Music Awards in 2021 and has recently received the Horace W. Goldsmith Fellowship.
---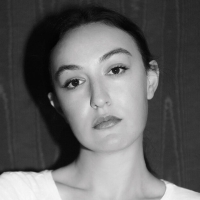 Zoe Sky Jordan Shares 'Just Fine' & 'Achievement of Youth'

December 5, 2022

The title track, 'Selfish', kicks in with echoey, haunting piano and synths trailing a diary style confession which reveals a main plotline of Zoe Sky Jordan's new album.  Penned during the pandemic, which saw Zoe and her husband move in with her parents for seven months, the album is reflective, introspective, investigative and dissective.
---
Sarantos Releases New Album & Surprise Holiday Single

December 5, 2022

Sarantos is a chart-topping musician, singer-songwriter and philanthropist, based in Chicago. With international iTunes and radio chart hits, in addition to over 350K Spotify streams, he continues to expand his musical portfolio by experimenting and creating innovative music that moves people. Listen to the new releases now!
---
ATI Releases Fresh New Song 'Mixed Signals'

December 5, 2022

Hailing from one of the great music capitals in the country, Metro Atlanta, singer-songwriter and producer, ATI, is a creative force. Her new single, "Mixed Signals", gives a respectful nod to the 90's R&B greats, while blending her unmistakable vocals and new wave R&B style.
---
Jesus Piece Release New Single 'An Offering To The Night'

December 5, 2022

"An Offering To The Night" is caustic and an exercise in tension-and-release riffage from the guitar team of David Updike and John DiStefano. Bassist Anthony Marinaro and drummer Luis Aponte (LU2K)'s groove-work is as off-kilter as it is distinct and bombastic. At the heart of it all, vocalist Aaron Heard brings the pain with force mental trauma.
---