Click Here for More Articles on NEW YORK CITY
The Players to Mark Founder Edwin Booth's 184th Birthday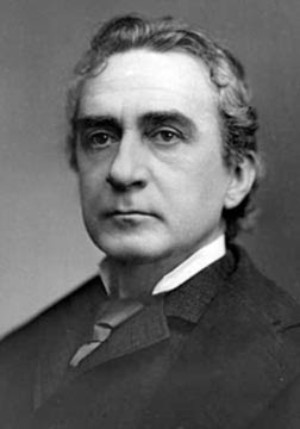 The Players, the city's fabled social club for the dramatic arts and its patrons, marks the 184th birthday of celebrated actor Edwin Booth on Monday, November 13, with Founder's Day programs and a rare evening visit inside Gramercy Park.
Members will gather in the club's Greek Revival mansion for early evening programs, before a candlelight procession to Gramercy Park and the laying of a laurel wreath at the statue of Booth in the park. The Founder's Day ceremonies are among the long-standing traditions of The Players, and will conclude with a dinner and birthday celebration.
Often regarded as the greatest American actor of the nineteenth century, Edwin Booth founded The Players in 1888, along with 15 other incorporators including Mark Twain, Joseph Jefferson, and General William Tecumseh Sherman. As Booth envisioned, The Players was created to promote social interaction among members of the dramatic professions, literary and visual artists, and patrons of the arts.
Contemporary members include Angela Lansbury, Martha Plimpton, Jimmy Fallon, Bebe Neuwirth, and Ethan Hawke.
In recent years, the club has experienced its most significant growth in generations and added to its dynamic programming and member services, while maintaining its core mission of convivial, easygoing socializing among its diverse membership.
Now in its 129th season, The Players celebrates the rich cultural life of New York City with exclusive member-only events that include live performances, readings by leading authors and playwrights, film screenings, and dining in its famous Grill Room. More information about The Players may be found at www.theplayersnyc.org or by emailing membership@theplayersnyc.org.