THE OFFICE! A MUSICAL PARODY Announces Tour Cast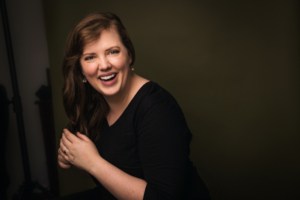 Producers of the sold out, unauthorized Off-Broadway sensation The Office! A Musical Parody (www.theofficemusicalparody.com/tour) today announced the North American tour cast as well as the full tour schedule. The tour will launch with a four-week engagement in Toronto at The Mirvish's CAA Theatre starting July 30 through August 25. Then, the U.S. portion of the tour will kick off in Scranton, Pennsylvania - home to the fictional Dunder Mifflin - before zig-zagging to more than 60 cities including Atlanta, Boston and Denver.
The confirmed cast members include:
Michael (US Tour) - Emma Brock
Michael - Sarah Mackenzie Baron
Dwight - Christian Fary
Jim/Andy - Patrick Constant
Pam/Erin - Madeline Glenn Thomas
Angela/Others - Gabrielle Filloux
Phyllis/Meredith/Others - Kelsey Sutton
Kelly/Others - Devina Sabnis
Toby/Creed - Tim Powers
Female Swing - Yamuna Meleth
Male Swing - Nathan David Smith
Sarah Mackenzie Baron, who originated the role of Michael in the unauthorized parody musical, will join the tour in Toronto and Thousand Oaks. During the Toronto run, Emma Brock will take Baron's place as Michael in the Off-Broadway cast before Brock debuts as Michael on the U.S. tour. Original Off-Broadway cast member Madeline Glenn Thomas will join the tour cast as everyone's favorite receptionist, Pam.
"Audiences are in for a special treat," says Donald Garverick, director of the Off-Broadway and touring productions of The Office! A Musical Parody. "One of my favorite parts of directing has been casting the show and seeing how each new actor brings these iconic characters to life in the studio. We have, without question, an outstanding group of actors tackling these roles on the road."
It's a typical morning at Scranton's third largest paper company until, for no logical reason, a documentary crew begins filming the lives of the employees of Dunder Mifflin. Don't miss this hilarious, unauthorized parody of your favorite TV show, now coming to a city near you. Mashablecalls the show "the world's most elaborate inside joke, created with a whole lot of love, just for fans."
For more information about The Office! A Musical Parody and to sign up for first-to-know updates, visit theofficemusicalparody.com/tour.