Click Here to Visit the College Center

Blogs are the opinions of the authors and do not necessarily reflect the opinions of BroadwayWorld. BroadwayWorld believes in providing a platform for open and constructive conversation.

Student Blog: My Favorite NYC Halloween Event, The Halloween Dog Parade
Part of going to NYU means living in NYC, where people take Halloween seriously!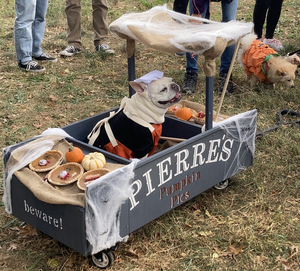 Halloween is my favorite holiday, and there's no place to celebrate it like NYC. Every year the city has so many fun events for people to attend in their elaborate halloween costumes. Last year, because of the pandemic, there were not many COVID friendly, in-person events to attend. Thankfully, though, things are coming back this year! The Village Halloween Parade is happening again, along with many more events around the city! My favorite NYC Halloween event, by far, are the Halloween dog parades! This year, I attended the Tompkins Square Halloween Dog Parade at the East River Park Amphitheater, and it was simply wonderful.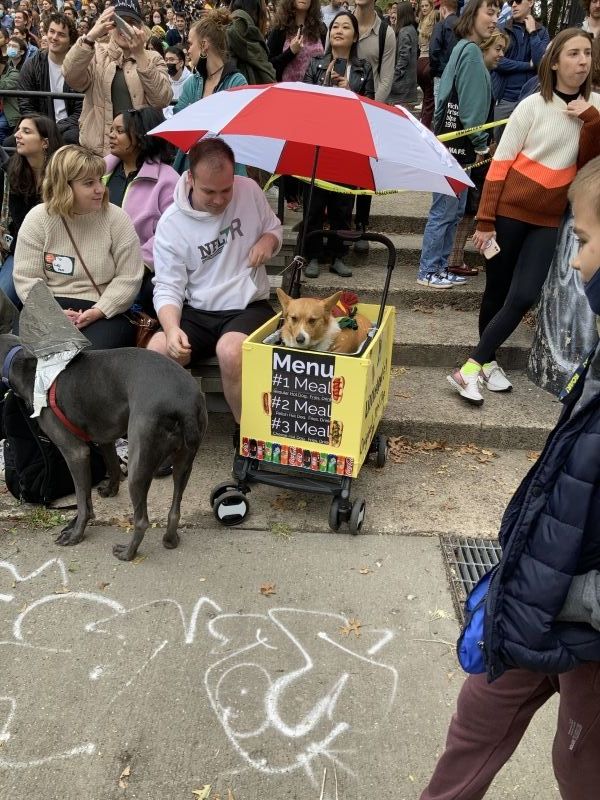 The Tompkins Square Halloween Dog Parade is an annual event where humans and their canine friends can celebrate Halloween with fun costumes! You do not have to have a dog to attend the parade; I, unfortunately, do not have a dog. At the parade, dog owners bring their dogs all dolled up in creative, festive costumes, and they walk across a stage in a costume contest. The judges watch the parade, and there are several different categories in which the dogs can win prizes. Each dog has a number, and they each have their moment to shine with their owners onstage. The owners explain the costume and interact with the announcer. Some of the dogs are carried onstage, while others walk up to the stage, or some even roll up in fancy carriages or remote control cars! Last year, the parade was virtual because of the pandemic, but the spirit of the parade returned this year!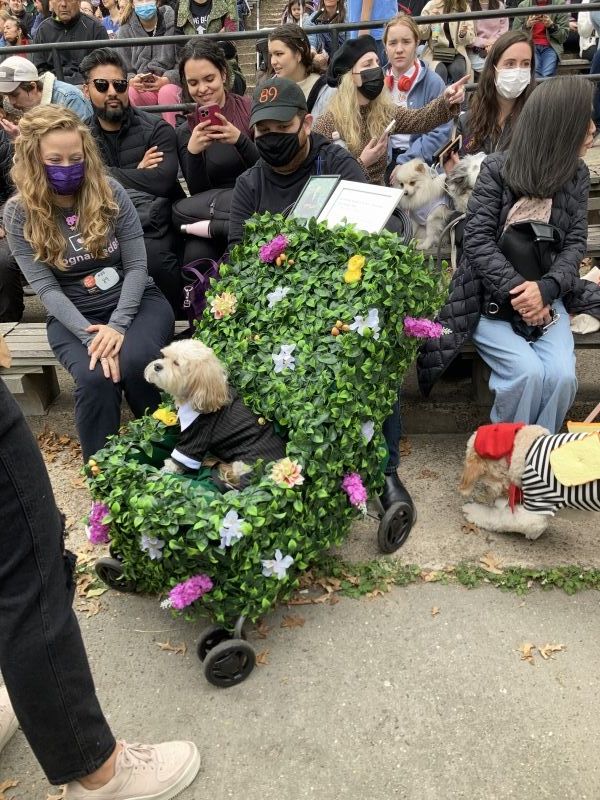 I attended the parade with another one of my dogless friends, and it brought both of us so much joy. The first dog we saw was a little dachshund dressed as a hot dog! As we got closer to the amphitheater, we followed the crowd of dogs in costumes to find the parade. We walked in to find dogs dressed as rainbows, takeout, pokemon, dinosaurs, and more! There was even a dog dressed as a flying monkey, carried around by their owner dressed as Elphaba! When we went inside, we got to watch the parade! We met a dog dressed as AOC at the MET Gala, and another dog dressed magnificently as Maleficent. There were doctors (or should I say dog-tors), detectives, hot dog carts, bumblebees, so many bats, superheroes, and even one "Bark Obama," dressed as Barack Obama's presidential portrait. Onstage we saw a tiny James Bond, (complete with his fancy car), a little genie being carried on a pillow who has been attending the parade for 15 years, Snoop Dogg, and a family dressed up as the Rose family from Schitt's Creek (the dog was Alexis).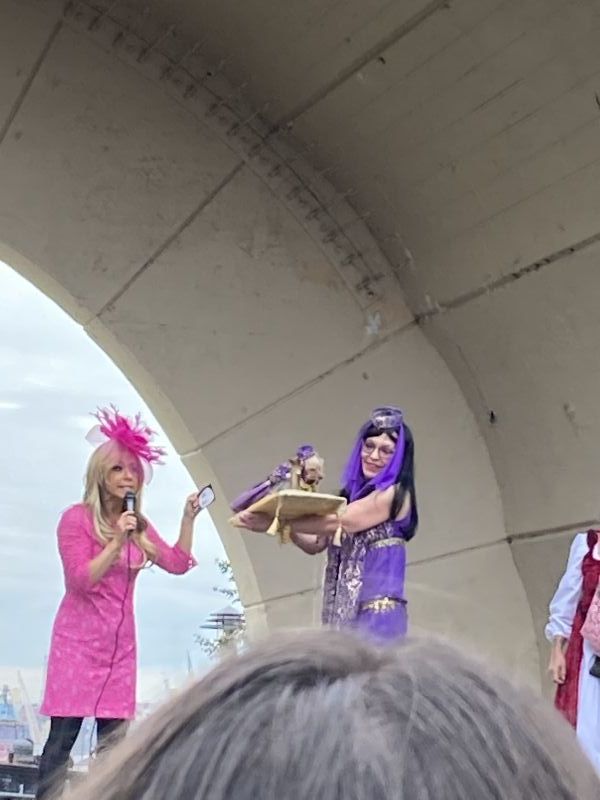 We'd arrived in time for the tail end of the parade, so we didn't have to wait long to hear the list of winners! In some of the specific categories, Snoop Dogg, Jeff Bezos (in a spaceship, accompanied by their owner dressed as Amazon), the Staten Island Ferry, and an alien abduction won prizes! The top three winners were: Bark Obama in third place; Dim Sum cart in second place; and Essential Workers in first place! The essential workers dog was dressed as a doctor, and they were in a fancy, colorful, homemade cart depicting other essential workers who helped in the global pandemic!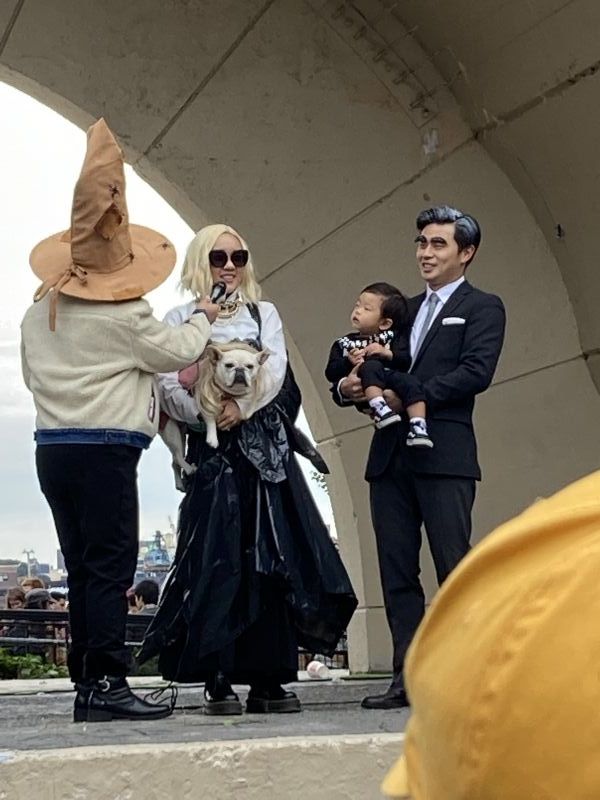 The dog parade was the most fun event I've been to in a very long time, and it gave me hope that the city is starting to come back! All the dogs were so adorable, and their costumes were fantastic! I cannot wait for next year's parade! (I recommend looking up the parade to see more of their costumes!!)