Review Roundup: What Did The Critics Think of COSI FAN TUTTE At The Met With Kelli O'Hara?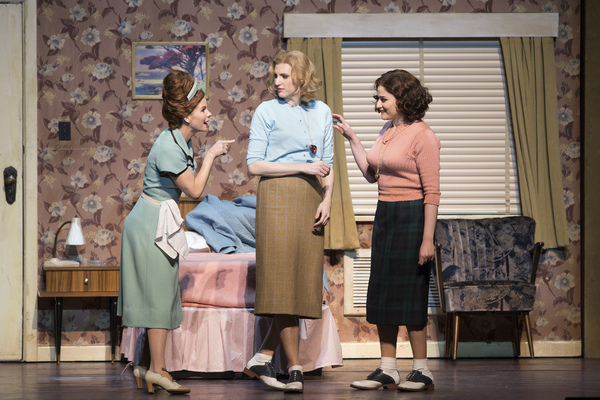 A new production of Cosi Fan Tutte, featuring Broadway's Kelli O'Hara is now open at The Metropolitan Opera!
A winning cast comes together for Phelim McDermott's clever vision of Mozart's comedy about the sexes, set in a carnival-esque, funhouse environment inspired by 1950s Coney Island-complete with bearded ladies, fire eaters, and a Ferris wheel. Manipulating the action are the Don Alfonso of Christopher Maltman and the Despina of Tony Award-winner Kelli O'Hara, with Amanda Majeski, Serena Malfi, Ben Bliss, and Adam Plachetka as the pairs of young lovers who test each other's faithfulness. David Robertson conducts.
The third and final collaboration between Mozart and librettist Lorenzo Da Ponte is a fascinating paradox: a frothy comedy of manners with an intensely dark take on human nature; an old story (it has antecedents in Boccaccio, Shakespeare, and Cervantes, among others) with a startlingly modern tone; and a beautiful score depicting questionable behavior. Così fan tutte was only moderately successful at its premiere and remained just outside the standard repertoire for more than a century. Così still poses unique challenges, and correspondingly unique rewards, for the public today. Every possible impression of love-from the loftiest to the basest-is explored in this extraordinary opera.
What did the critics have to say?
James Jorden, The Observer: There were a few bright spots-or let's say "not quite so Stygian spots"-amid the gloom: mezzo Serena Malfi's sultry tone and lively, expressive face as Dorabella; the bright, easy tenor of Ben Bliss as Ferrando; the savvy stage presence of Christopher Maltman's Don Alfonso. As Despina, Broadway's Kelli O'Hara flaunted a solid lyric soprano if hardly a glint of the expected brass in her portrayal.
Anthony Tommasini, The New York Times: Things start off with a playful pantomime during the overture. We see Don Alfonso (the hearty, excellent baritone Christopher Maltman) acting as a sort of master of ceremonies. His assistant is Despina, the maid who works for the two sisters, and here the wonderful Kelli O'Hara, a Broadway star who brings savvy dramatic instincts, a lovely soprano voice and quite good Italian diction to the role.
George Grella, NY Classical Review: Soprano Kelli O'Hara pretty much stole the show as the maid, Despina, even when she wasn't singing. A Broadway veteran, she had the larger-than-life gestures that project out into the audience. Though her sustained notes weren't at the level of the other more operatic voices, her soprano was perfect for Despina, who is supposed to be coarser and earthier than the other characters. The production makes clear her casual relationship with Don Alfonso, which was satisfying to see.
Justin Davidson, Vulture: Director Phelim McDermott has dropped the action in a 1950s Coney Island so vivid that you can practically smell the hot dogs and taste the frozen custard. The amusement-park setting helps with one of the opera's central mysteries: How could two young women fail to recognize their boyfriends just because they slap on funny hats and fake mustaches? Here, the answer comes in the form of a dreamscape where fantasy and cheap reality mingle. If you can blind yourself to the tawdriness or develop a sudden desire for a plush-toy prize, then maybe you can forget your fiancé's face and voice for one night of amusement.
Cosi Fan Tutte is on stage at The Met March 15 - April 19th. For more information visit: https://www.metopera.org/Season/2017-18-Season/cosi-fan-tutte-mozart-tickets/
Related Articles
More Hot Stories For You