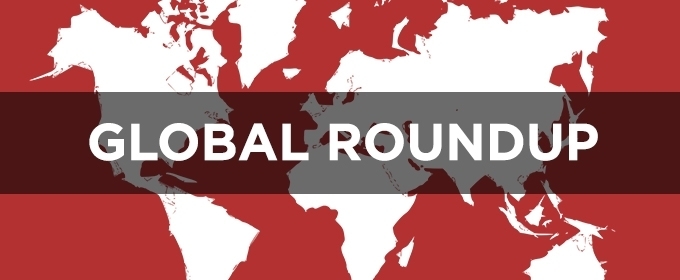 Regional Roundup: Top New Features This Week Around Our BroadwayWorld 10/6 - HAIR, BILLY ELLIOT, and More!
BroadwayWorld presents a comprehensive weekly roundup of regional stories around our Broadway World, which include videos, editor spotlights, regional reviews and more. This week, we feature HAIR, BILLY ELLIOT, and More!
Check out our top features from around the BroadwayWorld below! Want more great global content? Check out our new "Around The World" section!
We're looking for Classical, Opera, and Dance interns! Click here for more information.
---
Indianapolis: Contributor Melissa Hall reviews THE CURIOUS INCIDENT OF THE DOG IN THE NIGHT TIME at Indiana Repertory Theatre. She writes "In adapting the novel into a play, one strange decision was to break the fourth wall in the second act. It was an unnecessary choice that takes the audience out of Christopher's carefully-constructed world. The modern set includes a multi-media screen which flashes with numbers and lights to helps the audience see Christopher's train of thought. It's cleverly turned into a train in one scene, seamlessly giving the illusion of movement with only a few adjustments to the set. There are moments that are intentionally sensory overload, a crucial part of understanding what Christopher is going through. "
---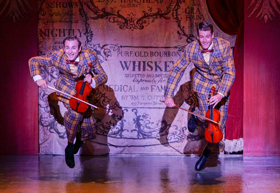 Austin: Contributor Frank Benge reviews SINGIN' IN THE RAIN at Zach Theatre! He writes "The star of this production is the choreography of Dominique Kelley which manages to perfectly evoke the original dancing while creating some new that keeps it fresh and exciting. The new stage version has all the songs you remember and love while adding two new ones: "You Stepped Out of a Dream" an act one song for Don Lockwood (Luke Hawkins) and in act two, "What's Wrong With Me?", a new song for Lina Lamont, which Keri Safran knocks out of the park with hilarious panache."
---
Dallas: Contributor Amanda England reviews HAIR at Dallas Theatre Center. She writes "True to the original musical, the DTC production features an excellent selection of rock songs, and the atmosphere of the show welcomes the audience to nod their heads and sway along to classics like "Aquarius" and "Good Morning Starshine". The band remains onstage at the center of the action, giving several scenes the effect of a concert rather than a musical. For most of the show, the cast harmonizes beautifully as they wander throughout the space. One downfall of the large set and constant movement of the actors is that solo vocals often lose their power and lyrics are occasionally difficult to understand. This was most noticeable during one of the first numbers in the show, "Donna". However, the audience is quick to forgive Chris Peluso (Berger) for a few brief moments of indecipherable lyrics, as the actor scales a giant slide while clad in an American flag Speedo. And where the show's sound quality is challenged due to the in-the-round format, the lighting overcomes the hurdles of a large and multi-tiered space to truly "Let the Sunshine In."
---
San Diego: Contributor E.H. Reiter reviews BILLY ELLIOT at San Diego Rep. She writes "Directed by Neil Dale, this show stays tightly paced and quick moving. This allows the blend of funnier to more tense scenes seem to flow naturally into each other, while not slowing the action. Choreographed by Jared Nelson, the Associate Artistic Director of the California Ballet, uses this mix in his dances as well. The choreography and mix of the angry miners, antagonistic policemen, and the little ballerinas (and one Billy) in "Solidarity" not only highlights the town dynamics of violent strike and the kids of the town, creates a particularly stand out number."
---
Los Angeles: Contributor Ellen Dostal reviews OUR TOWN at the Pasadena Playhouse. She writes "This co-production by Deaf West Theatre and Pasadena Playhouse is distinct in that it accomplishes the daunting task of telling a familiar story in a new way without betraying the playwright's original intent. With a cast that includes both deaf and hearing actors, it actively engages the audience, asking it to look at the play with fresh eyes. The integration of American Sign Language adds a sturdiness to the characters in a very physical way, creating a level of communication that makes for beautiful storytelling."
---
Long Island: Contributor Jaime Zahl reviews CARRIE at Cultural Arts Playhouse. She writes "On opening night - which fittingly featured a stormy night outside the confines of the theatre - Danielle Jenkin was in top form vocally and acting-wise as the titular character. She balances Carrie's inherent meek and mild spirit with the notion that something is brewing inside her - in this case the powers of telekinesis that comes to fruition after she begins menstruation. We feel for her as her classmates pelt her with tampons, infamously urging her to "plug it up," root for her when she stands up to her mother and cry for her when prom night becomes a living hell. Ms. Jenkin shares the role with Kaitlyn Meriam, who can be seen on alternate nights."
---
Philippines: Contributor Vince Vicentuan reviews THE SOUND OF MUSIC in Manila. He writes "Carmen Pretorius as Maria is exhilaratingly wonderful. Her voice is an enviable combination of sweet, feisty, and tragic bravura, which allows her to leap, climb, run, and twirl from scene to scene while holding a big note. Her words and notes come across crystal clear, filling up nostalgic hearts with transcendent joy. Her portrayal is classy in depth and scope, and her tender scene with the captain (The Sound of Music Reprise) can well up eyes in the theatre. Her transition from nanny to first lady is so unbelievably portrayed--that wedding dress did turn her into royalty! She's Audrey Hepburn and Julie Andrews combined, which metaphor serves whom is up to you. But one thing is sure, Pretorius will hold your heart captive the moment she enters the stage singing the title song."
---
Denver: Contributor Chris Arneson reviews IN THE HEIGHTS at Town Hall. He writes "Set in modern-day Manhattan's Washington Heights neighborhood over the span of just a few days, Heights follows Usnavi de la Vega, a bodega owner who runs the business with his younger cousin, Sonny. This is the neighborhood where they were practically raised by their "Abuela" Claudia and neighbors like the Rosarios (who run a car dispatch) and Daniela (who owns a salon across the street). When the Rosarios' daughter, Nina, returns home from college, she reconnects romantically with her childhood friend, Benny, who now works for her parents. Meanwhile, Usnavi tries to win the love of his neighbor, Vanessa, who works at Daniela's salon but is trying to move uptown. Amidst the summer heat, a blackout and a winning lottery ticket, the neighborhood works to maintain the spirit its always had."
---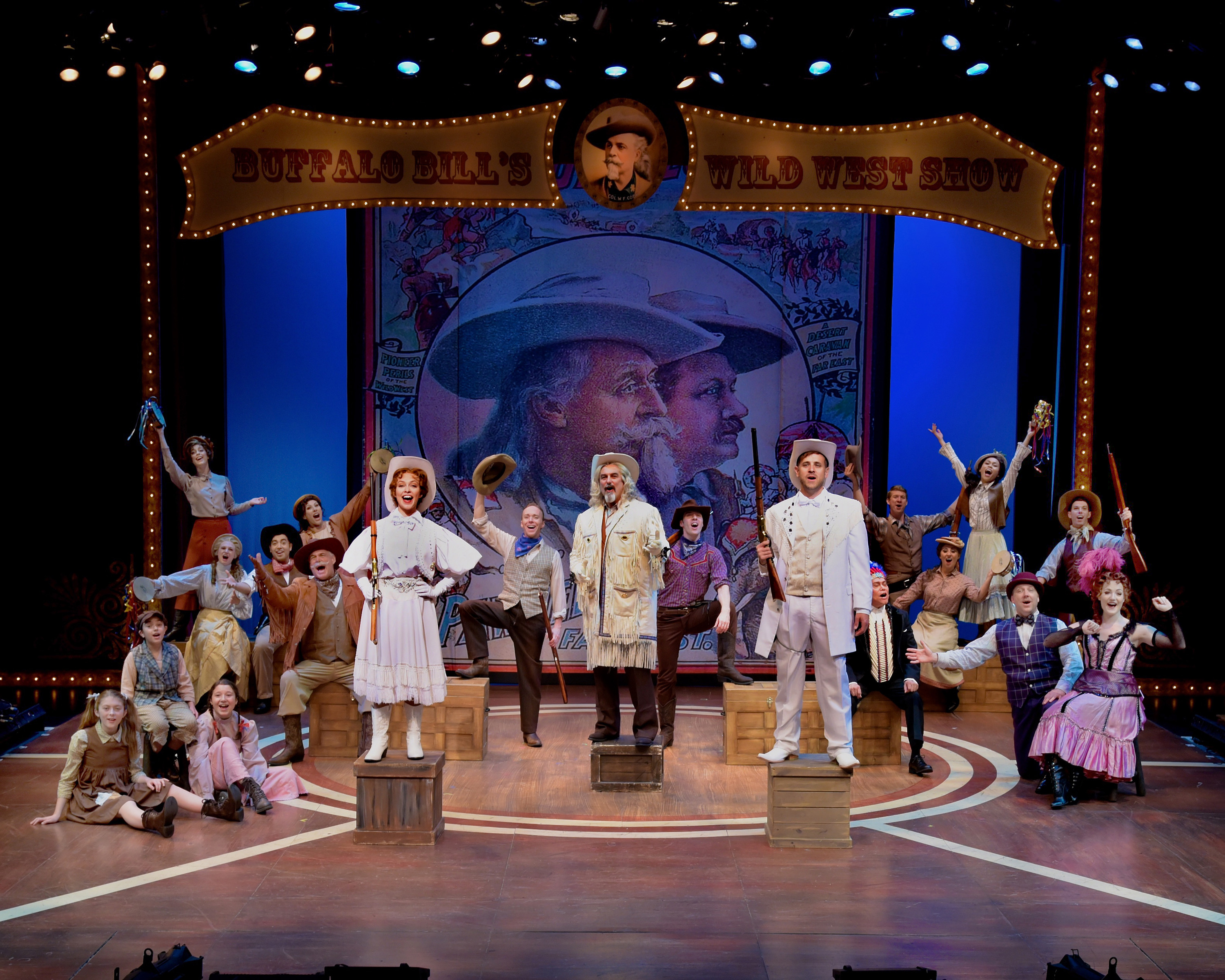 Westchester: Contributor Kathryn Kitt reviews ANNIE GET YOUR GUN at Westchester Broadway Theatre. She writes "ease. It was a tour de force! Adam Kemmerer as Frank Butler displayed real chemistry with Ms. Perry and had some lovely vocals with "The Girl I Marry." The 11 O' Clock number of "Anything you can Do" did not disappoint, showcasing impressive physical and vocal achievements. The show was also Ably supported by Sarah Cline as Dolly Tate, Kilty Reidy as Charlie Davenport, Gary Lynch as Buffalo Bill, Marshall Factora as Chief Sitting Bull and Kevin C. Loomis as Pawnee Bill. Haylie Shea Christiano as Little Jake, Hanna Jane Moore as Jessie Oakley and Ruby Griffin as Nellie Oakley nicely rounded out the cast as Annie's young siblings."
---
Regional Editor Spotlight:

Melissa Hall
Indianapolis Contributing Editor
My name is Melissa Hall and I've been reviewing theater in the Midwest since 2006. I live in Indianapolis, Indiana and enjoy our city's thriving local arts scene. When I'm not at the theatre I can usually be found at home with my husband, daughter and dog. I love to travel and read and by day I'm the director of communications for a state association. I am a member of the American Theatre Critics Association. I love having the chance to let people know about the shows that are currently being produced around town. I believe a night out at the theatre is always a unique experience, whether you love Shakespeare or My Fair Lady.
---
Join Team BroadwayWorld! Interested in joining our team, but not exactly sure what we do? All of your questions are answered, along with every open position from guest and student bloggers, Regional Editors, and more! Find out where we have open positions available here!