Click Here for More Articles on Quarantine Qs
Quarantine Qs with Stage and Screen Star Marilu Henner!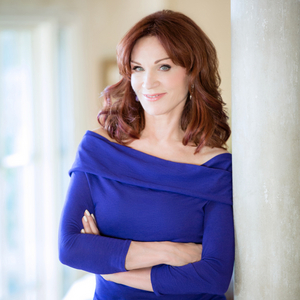 As quarantine keeps on keeping on, we at BroadwayWorld know that staying positive gets a little bit harder every day. What are some of Broadway's brightest stars doing to make it through? We're checking in to give you a little bit of inspiration.
In today's Quarantine Qs, we check in with Broadway veteran Marilu Henner!
---
Since this began, have you picked up any new/cool/weird hobbies or habits?
There are 6 of us quarantining together - my husband, my 25-year-old son, my brother, his 7-year-old son and 5-year-old daughter, and me - so I've been doing lots of cooking, cleaning, laundering, Zooming, home schooling and scrubbing grout! Who knew scrubbing grout could be so satisfying!
What social activity are you missing the most?
Besides going to a restaurant, I really miss flying to New York to see a Broadway show. This is my usual time of year to binge out on the Tony nominees!
What is your favorite Youtube video (old or new) that you think will bring other people joy to watch?
My 24-year-old son, Joey Lieberman, is living in Brooklyn with three roommates, and he directed, edited, co-wrote and stars in this video about social distancing! He's the redhead. Enjoy!
Are you following anyone on social media who is helping you through this time?
I always love to hear what Lin-Manuel Miranda has to say, and I'm obsessed with what Katie Couric is doing daily on her Wake-Up Call site!
What is the first show that you want to see once theatre is back?
I've been dying to see the new version of Company starring Katrina Lenk and Patti LuPone and the ever-amazing Christopher Fitzgerald! I can't wait to see how much it has changed AND how much more it will resonate with people now that they've been quarantining with their mates!
What have you learned about yourself in this time?
My 25 -year-old son, Nick Lieberman, hasn't lived at home since he left for college, so it's very interesting for both of us to be living together. When he started to say the same type of things to me that my (third and final) husband says to me (but in a more eloquent way), I knew that it must be me! My son remarked, "Mom, you never stop moving! You're constantly doing things, no matter what else is going on. You fill up every space like liquid labor!" And I said, "I know you meant that as an insult, Nick, but that might be the best thing anyone has ever said about me! Thank you!"
---
Five-time Golden Globe nominee, Marilu Henner rose to national fame for the role of Elaine Nardo on TV's long running comedy hit, "Taxi" and is no stranger to Broadway where she's been seen in Charles Busch's The Tale of the Allergist Wife, Chicago, Andrew Bergman's Social Security, Pal Joey, Over Here!, Grease, and Gettin' the Band Back Together.