Photo Flash: Tena Stivicic, Rebecca Hall, Alex Kilgore and More at 2015 Susan Smith Blackburn Prize Ceremony
The 2015 Susan Smith Blackburn Prize was awarded to Tena Stivicic for her play 3 Winters yesterday, March 2, in a celebration hosted by New York's Playwrights Horizons. This is the 37th Anniversary of the international prize, which is based in Houston, New York and London. The Susan Smith Blackburn Prize is the oldest and largest prize awarded to women playwrights. BAFTA and Emmy Award-winning star of stage and screen and one of this year's Blackburn Prize Judges, Rebecca Hall, presented Tena Stivicic with an award of $25,000 and a signed and numbered print by artist Willem de Kooning. Scroll down for photos from the ceremony!
Pulitzer Prize-winning playwright Marsha Norman, introduced the evening with remarks about the impact of the Susan Smith Blackburn Prize in spearheading the production of plays by women.
The list of 2015 Finalists for The Susan Smith Blackburn Prize, chosen from over 140 plays, includes Lisa D'Amour (U.S.), Airline Highway; Alice Birch (U.K.), Revolt. She said. Revolt again; Alecky Blythe (U.K.), Little Revolution; Clare Barron (U.S.), You Got Older; Clara Brennan (U.K.)- Spine; Katherine Chandler (U.K.)-Parallel Lines; Frances Ya-Chu Cowhig (U.S.)- The World of Extreme Happiness; Lindsey Ferrentino (U.S.)- Ugly Lies the Bone; Zodwa Nyoni (U.K.), Boi Boi Is Dead; Heidi Schreck (U.S.), Grand Concourse; and Ruby Rae Spiegel (U.S.), Dry Land; Each Finalist receives an award of $5,000.
In addition to Ms. Hall, the international panel of judges for the 2015 Susan Smith Blackburn Prize included National Theatre associate director Bijan Sheibani, U.S., actor Carmen Herlihy, Scottish playwright Rona Munro, U.S. directorLiesl Tommy and Chay Yew, artistic director of Chicago's Victory Gardens Theatre.
Premiered by London's National Theatre, 3 Winters is a sweeping family saga set in Zagreb, Croatia, in the years 1945-2011. 3 Winters creates a portrait of an eclectic family held together by generations of formidable women. Through the lens of one family's struggle and triumphs, we witness the story of Croatia, from the remnants of monarchy to Communism, democracy, war and the EU.
Tena Stivicic was born in Zagreb, Croatia. She lives in London and writes in English and Croatian. Her plays Can't Escape Sundays (2000), At Deathbed (1998), The Two of Us (2002), Fragile! (2004), Fireflies (2007), Felix (2008), Invisible (2011), Europe (2013) and plays for children Perceval - the Quest for the Grail (2001) and Psssst! (2004) have been produced in a number of European countries and translated and published in some ten languages. They have won numerous awards including the European Authors Award and Innovation Award at Heidelberg Stueckemarkt in Germany 2008 for Fragile! In 2007, she wrote a one-act play as part of an omnibus of plays entitled Goldoni Terminus, premiered at the Venice Biennale. Her play Seven Days in Zagreb was part of the European Theatre Convention project entitled Orient Express in 2009. A feature film adapted from her play Invisible is currently in pre- production. She holds an MA in Writing for Performance from Goldsmiths College, University of London.
For more information about the award, visit www.blackburnprize.org.
Photo Credit: Richard Termine

Alex Kilgore and Company

Tena Stivicic (right) and Company

Rebecca Hall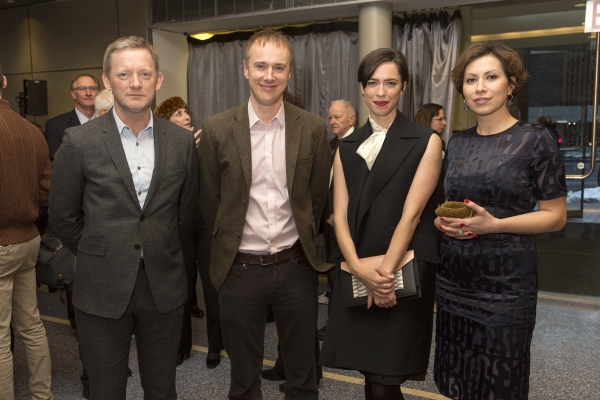 Rebecca Hall, Tena Stivicic and Company

Tena Stivicic and Alex Kilgore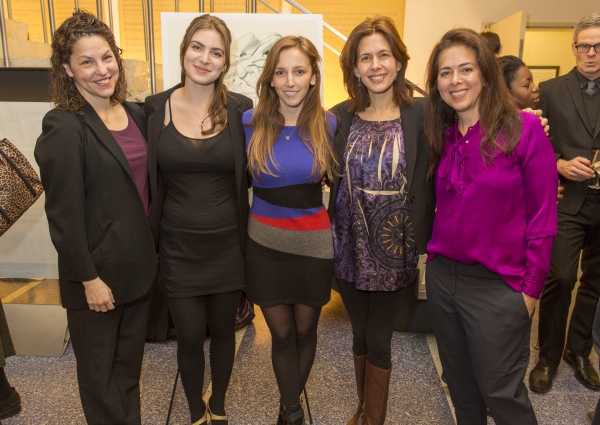 Guests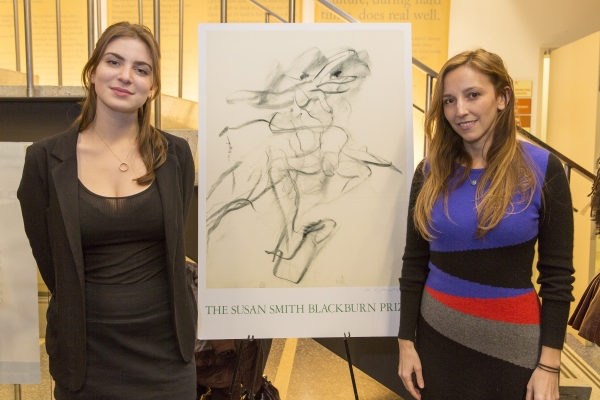 Ruby Rae Spiegel and Adrienne Campbell-Holt

Alex Kilgore and Company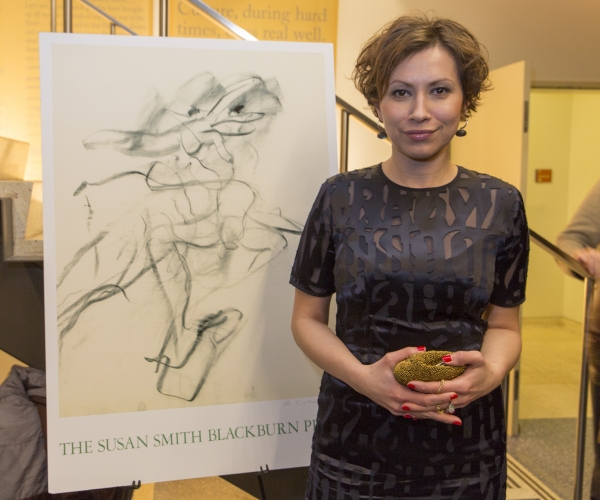 Tena Stivicic

Guests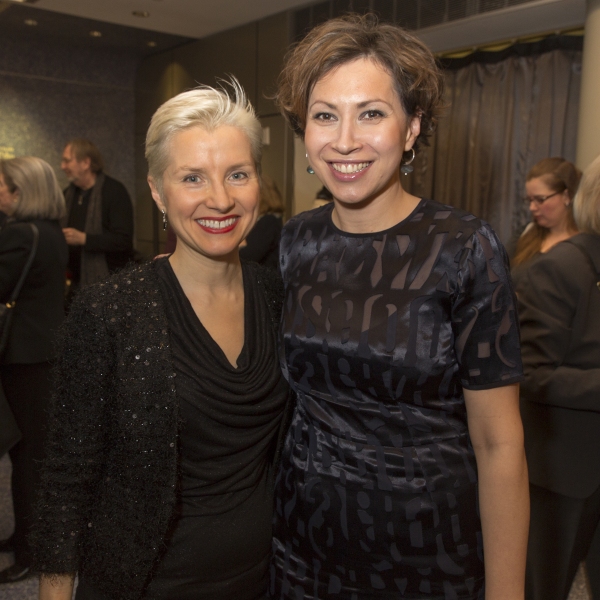 Tena Stivicic and Company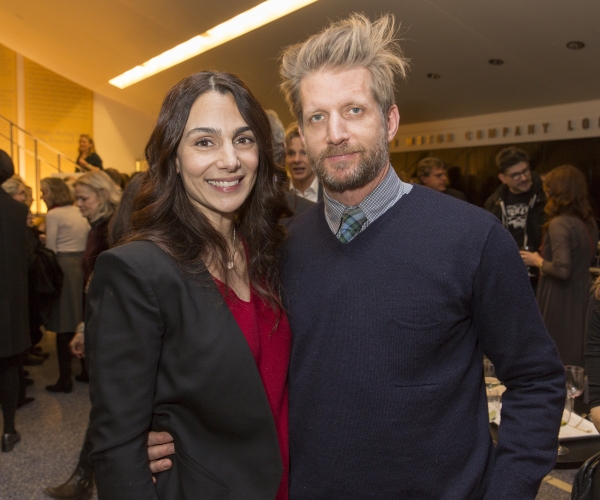 Annie Parrisse and Paul Sparks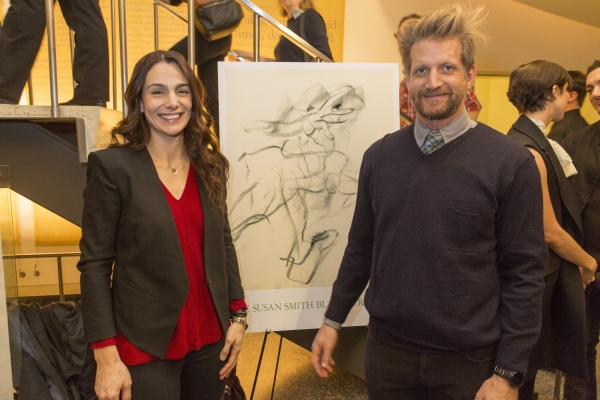 Annie Parrisse and Paul Sparks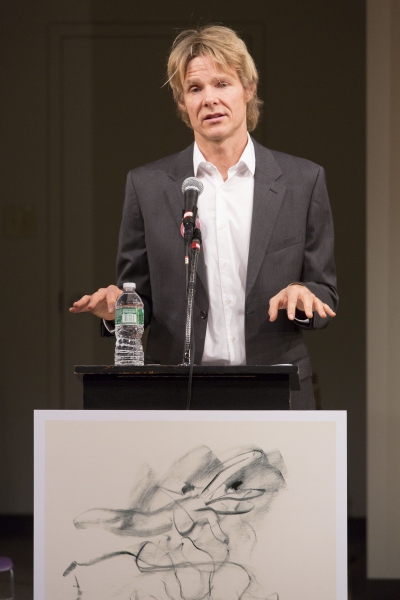 Alex Kilgore

Tena Stivicic

Tena Stivicic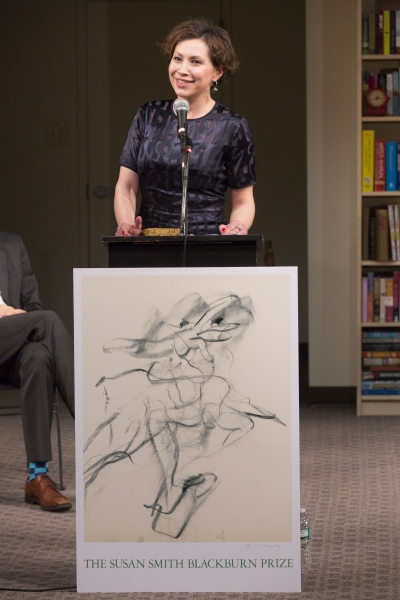 Tena Stivicic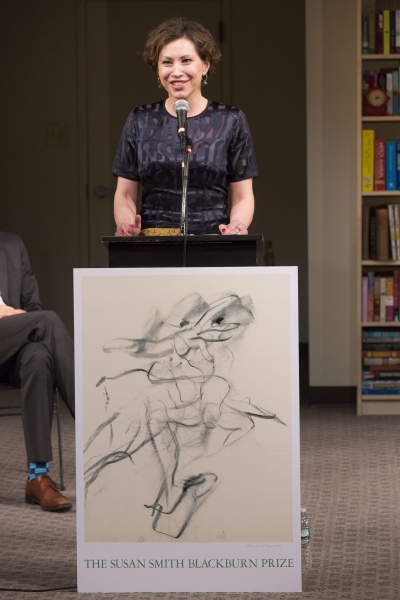 Tena Stivicic
---
Shop BroadwayWorld

Shop this season's new musicals! Get dressed up for a night at the theatre, or just a night at home, with merch from some of Broadway's biggest hits including SOME LIKE IT HOT, KIMBERLY AKIMBO, and more!
---
Related Stories