Photo Flash: Split Britches' DESPERATE ARCHIVES Draws Crowds Despite Winter Storm Hercules
In spite of Winter Storm Hercules, over 300 well-wishers filled La MaMa's La Galleria, 6 East 1st Street, on Friday, January 3 for the opening of "Desperate Archives" by Split Britches, the legendary lesbian performance troupe. "Desperate Archives" is a gallery exhibition in which Peggy Shaw and Lois Weaver of Split Britches re-purpose their own archival material from the last 20 years to explore the issues of having, holding, and letting go. Scroll down for photos from the opening!
The exhibition, running from January 3 to 19, coincides with La MaMa's production of "Ruff,"
Peggy Shaw
's performance about life and art following her 2011 stroke, which is directed by Lois Weaver and written by Shaw and Weaver. That production will take stage in La MaMa's First Floor Theater January 9 to 26. "Desperate Archives" includes paintings by
Peggy Shaw
, sketch books by Lois Weaver, video footage never seen before, iconic photos by Eva Weiss and Saskia Scheffer, multiple clips of dances choreographed by
Stormy Brandenberger
and a variety of costumes by
Susan Young
, some animated. There are wardrobes containing "butch" and "femme" installations and photos of audiences. A collection of musical compositions by Vivial Stoll are on sale. A green screen photo booth app designed by Matt Delbridge enables you take take a self-portrait and then put yourself onstage with Split Britches. Some installation designs are by Split Britches' production manager, Jo Palmer, and the show is being assembled in collaboration with Split Britches archivist Helaine Gawlica. The Man Meat Collective is offering performance interventions live in La Galleria from 6:00 PM to 7:00 PM on evenings there are shows of "Ruff" in the First Floor Theater. La MaMa's La Galleria is located at 6 East First Street. "Desperate Archives" will be offered January 3-19, 2014, Wednesdays - Sundays, 1:00 PM -7:30 PM. ABOUT SPLIT BRITCHES: The performance troupe Split Britches was founded in 1981 by
Peggy Shaw
, Lois Weaver and Deb Margolin (all veterans of Hot Peaches and Spiderwoman Theater) at NYC's WOW Cafe (an outgrowth of the WOW International Theater Festivals there of 1980 and 1981). Split Britches received an Obie in 1986 for sustained excellence and in 1987 Shaw received an Obie for best actor in "Dress Suits for Hire."
Peggy Shaw
and Lois Weaver became New York's preeminent lesbian performance duo, known for "a long line of smart, thrillingly well-executed performance pieces" (Katherine Dieckmann, Village Voice) and "tough intellectual and verbal content (
John Hamm
ond, The Native).
Photo Credit: Jonathan Slaff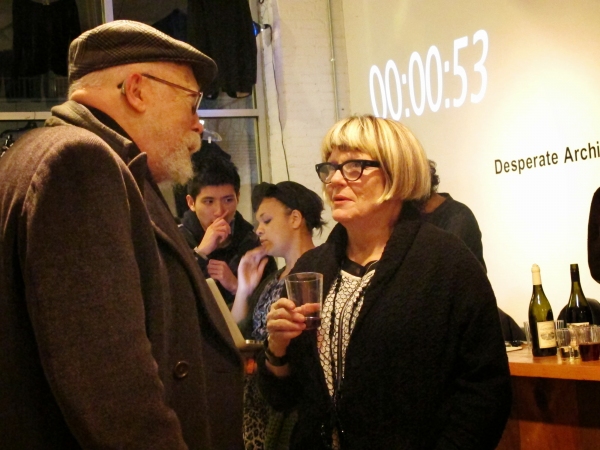 Lois Weaver and a well-wisher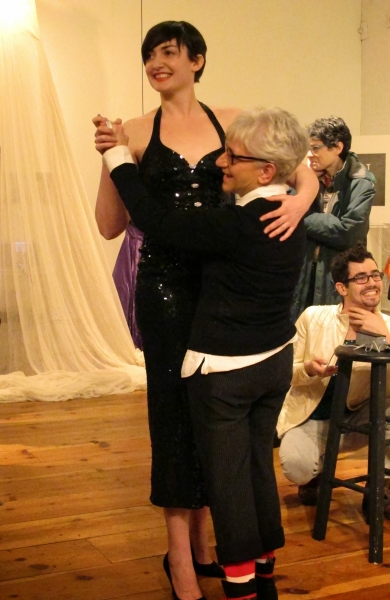 Megan Hanley, of Man Meat Collective, performs an excerpt from Split Britches' 'Lust and Comfort,' dancing with Jackie Rudin.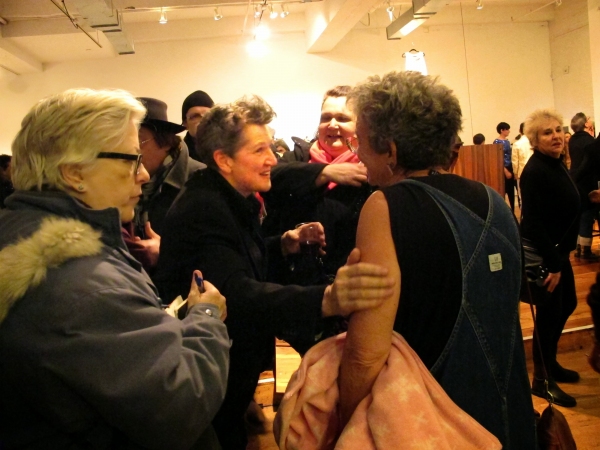 Peggy Shaw (center) and well-wishers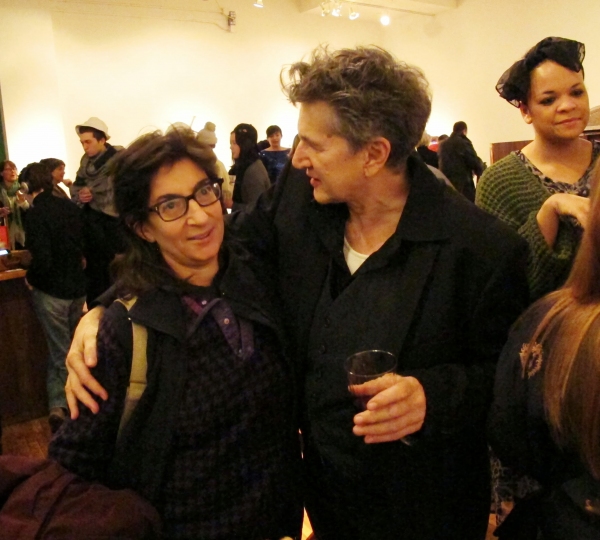 Theater critic and dramaturg Alissa Solomon is greeted by Peggy Shaw.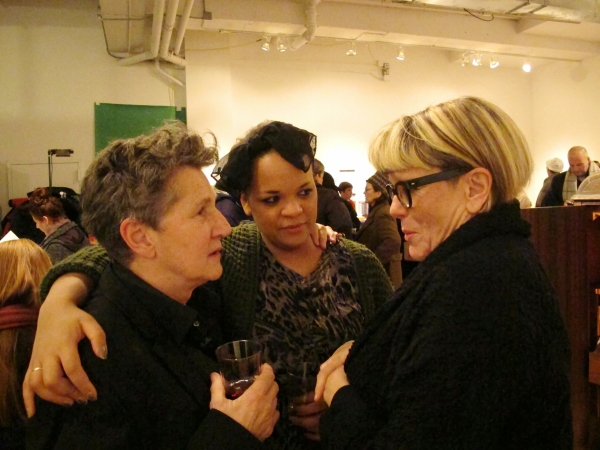 Peggy Shaw, Tracy Gentles (a collaborator from productions in London), Lois Weaver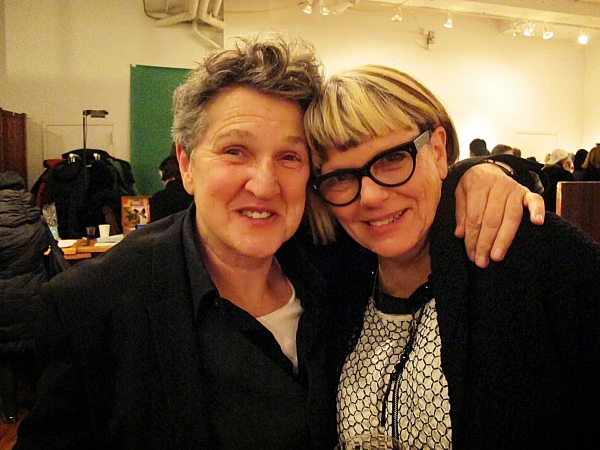 Peggy Shaw, Lois Weaver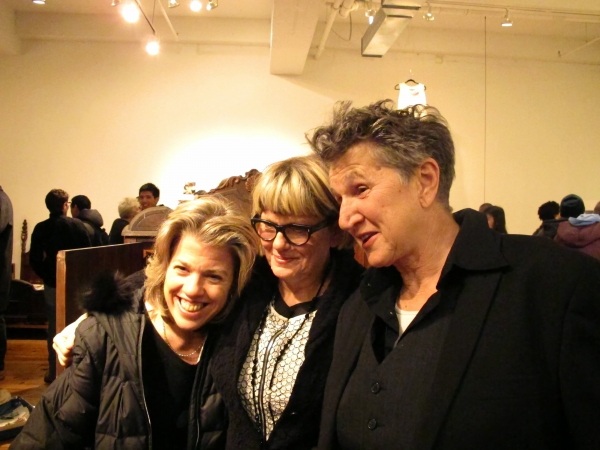 Well wisher Viva DeConcini, Lois Weaver, Peggy Shaw
---
Shop BroadwayWorld

Shop this season's new musicals! Get dressed up for a night at the theatre, or just a night at home, with merch from some of Broadway's biggest hits including SOME LIKE IT HOT, KIMBERLY AKIMBO, and more!
---
Related Stories