Photo Flash: Sneak Peek at Tatou Dede in THE RETURN OF IPHIGENEIA at United Solo
The Return of Iphigeneia by Yiannis Ritsos comes to New York's United Solo Theatre Festival at Theatre Row on Friday, 7 November 2014 (sold out) and Sunday 9 November 2014 at 6 pm. Scroll down for a sneak peek at star Tatou Dede in action!
Pianist, dancer and actress, Tatou Dede, and director and actor Manolis Ionas join their artistic forces in one of the most important modern Greek texts: The Return of Iphigeneia by Yannis Ritsos. They highlight the sensitivity and sharpness of the poetry of Ritsos in a performance that marries poetry, dance and music in a modern approach with sensitivity, humor and acidity. The performance delves into multiple aspects of female entity and examines the social and political dimension of existence.
The return of Iphigenia written in 1972 belongs to the "Fourth Dimension," an evocative work of poet, including poems multiverse in the form of theatrical monologue and have drawn their inspiration from Greek mythology, written from 1956 to 1975.
At a critical time for Greece, Ritsos is more contemporary than ever. Ancient Greek tragedy speaks to modern Greece and its people carrying the weight on the essential existential anxieties about truth, about home, about their struggles and their importance. Issues that emerge in an extremely pressing social environment, political, economic and moral crisis, like Greece of today. At a time of anguish and oblivion , Ritsos's work emphasizes the unity of the Greek tragedy, and through the centuries, with the help of an explosive modern language.
Manolis Ionas has also worked in the past with the work of the great poet and he has represented Greece with the performances (Orestes, The Return of Iphigenia, Chrysothemis) in large outdoor festivals.
The Return of Iphigeneia features interpretation and piano by Tatou Dede, direction and scenery by Manolis Ionas, lighting design by Eliza Alexandropoulou, and graphics by Christina Sifianou.
2014 United Solo, the world's largest solo theatre festival, celebrates its 5th anniversary season and its dynamic expansion in scope and popularity. All shows are staged at Theatre Row: 410 West 42nd Street, New York City. Tickets, $19.25 (including a $1.25 theatre restoration charge), are available at the Theatre Row Box Office and online through Telecharge at www.telecharge.com. You may also call Telecharge at 212-239-6200 or visit www.unitedsolo.org.
Photos by George Stathopoulos
.

Tatou Dede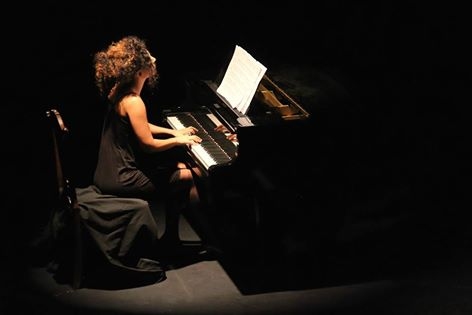 Tatou Dede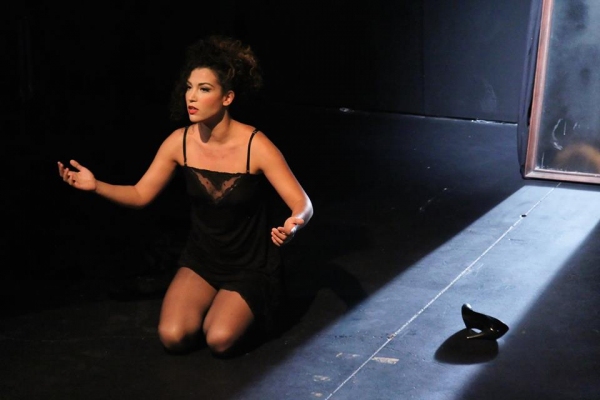 Tatou Dede

Tatou Dede