Photo Flash: R.Evolucion Latina Produces Dare To Go Beyond The Album
Luis Salgado, Founder & Director of R.Evolución Latina has announced the creating of its first empowering CD to promote their popular mission, "Dare to Go Beyond", via music and lyrics.
In his quest to produce unique resources that inspire, Executive and CD Creative Producer, Luis Salgado, gathered a talented group of singers, songwriters and musicians to share their talents and stories of Going Beyond. Tracks include original songs written and recorded by R.Evolución Latina activists such as "Dare to Go Beyond" and "Atrévete a Más" and popular re-makes such as "Our Deepest Fear", "Yo Puedo" and "Anyway." The Recording took place at Premier Digital Studios, this past Wednesday April 14th. CD proceeds directly benefit the many educational programs and events that R.Evolución Latina produces, including the upcoming 3rd Annual Dare To Go Beyond Children's Performing Arts Camp held in July which is currently seeking sponsors.
Composers: Lou Briel, Jean-Marc Berne, Joshua Henry, Taharqa Patterson, Sally Neiman
Arrangements by Jaime Lozano
Vocalists: Corbin Bleu (In The Heights / High School Musical), Andrea Burns (In The Heights), Janet Dacal (In The Heights), Joshua Henry (American Idiot), Luis Salgado (In The Heights), Marcus Paul James (In The Heights), Josefina Scaglione (West Side Story), Gabriela Garcia(Chicago, The Musical), George Akram (West Side Story), Eliseo Roman (In The Heights), Michael Balderrama (In The Heights), Taharqua Patterson, Andrea Patterson
Special Appearances by: William Cepeda, Choco Orta, BombaYo - Jose Ortiz, Wilson Latingua, Kya Perez, and Marilyn Delgado
R.Evolución Latina is excited to be able to empower a young group of artists through the Dare to Go Beyond Workshop series and share their voices on this CD.
R.Evolución Latina Choir:
Yaremis Felix, Emma Ramos, Mariangelica Ayala, Inma Heredia, Sean Watkins, John DiSciascio, Sharay Abellan, Jose Restrepo, Andrea Sousa, Antonia Marrero, Tony Castellanos.
R.Evolución Latina is a collective of artists and activists committed to empowering the artistic community in order to inspire growth within the Latino Community through collaboration, productions, and educational support programs.
Photos by Sally Neiman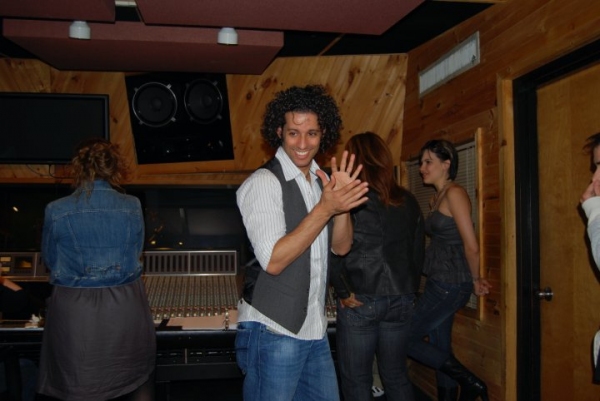 Luis Salgado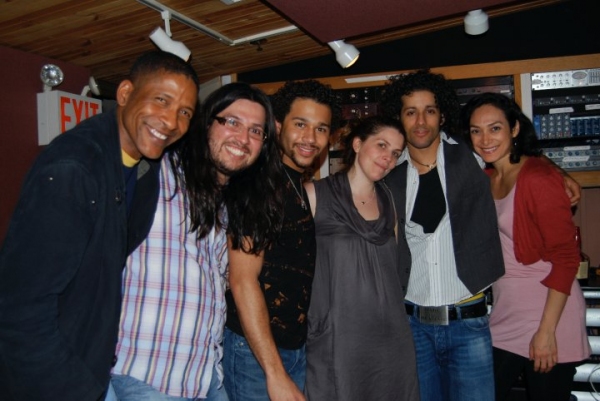 William Cepeda, Jaime Lozano, Corbin Bleu, Heather Hogan, Luis Salgado, and Gabriela Garcia.

William Cepeda and Jaime Lozano

William Cepeda

Dare To Go Beyond Sheet Music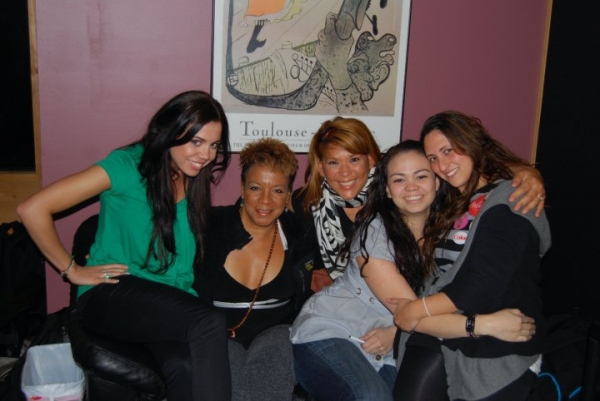 Choco Orta, Doreen Montalvo, and R.Evolucion Latina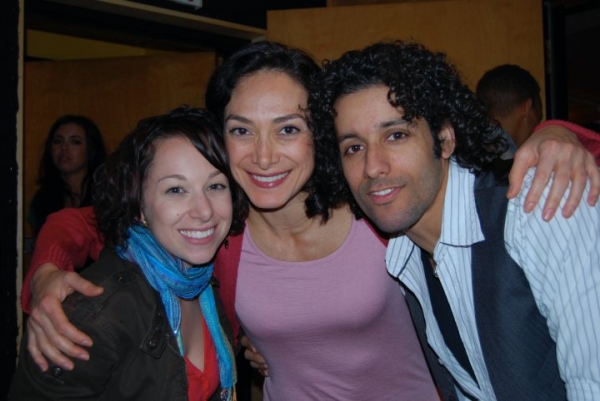 Ali Solomon, Gabriela Garcia and Luis Salgado

Denisse Ambert with Corbin Bleu and Luis Salgado

Joshua Henry, Andrea Burns and Michael Balderrama

Dare To Go Beyond team

Arranger Jaime Lozano, Alex Lacamoire and Zach Dietz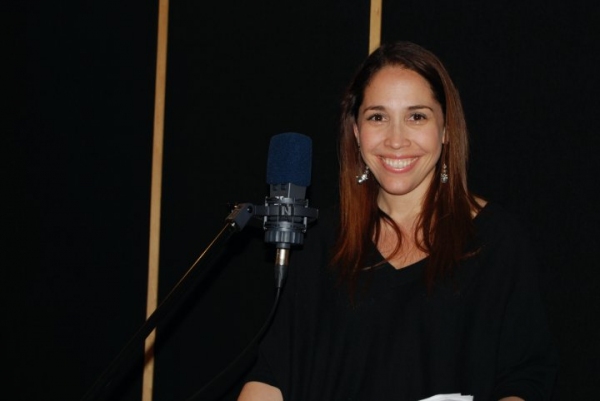 Andrea Burns

The R.Evolucion Latina Choir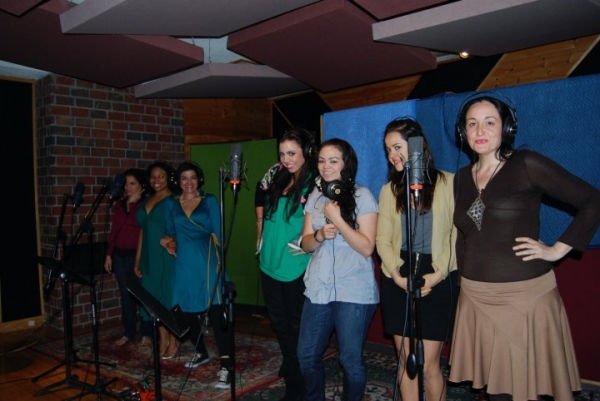 Dare To Go Beyond Team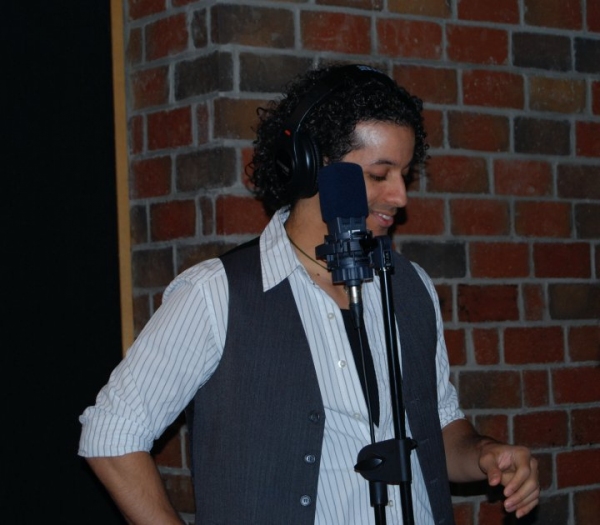 Luis Salgado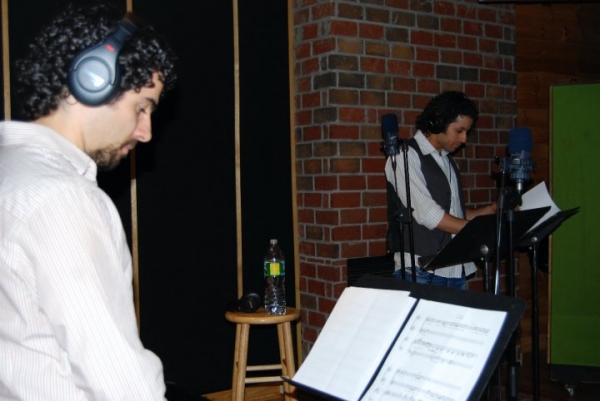 Alex Lacamoire and Luis Salgado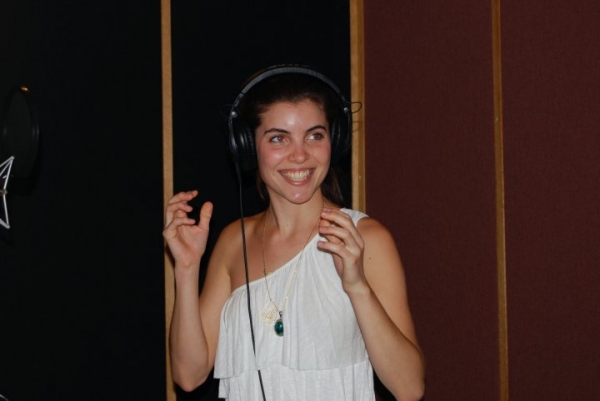 Josefina Scaglione

Jaime Lozano, Joshua Henry, Heather Hogan, Luis Salgado and Lynn Pinto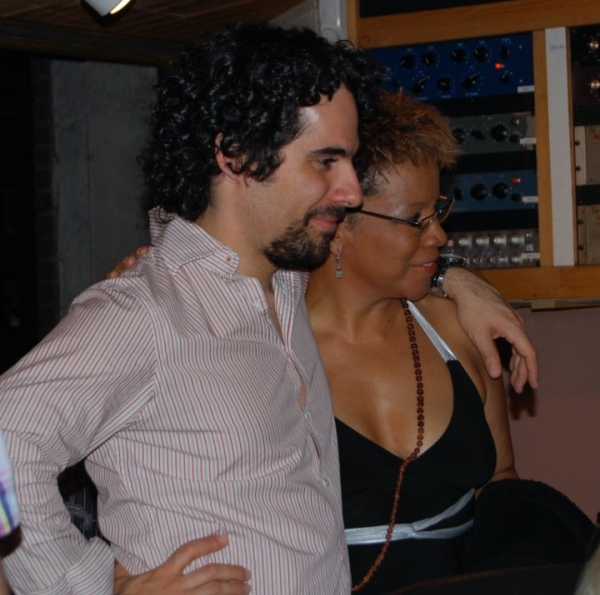 Alex Lacamoire and Choco Orta

Related Articles
More Hot Stories For You
Confirmed: Billy Porter Will Play the Fairy Godmother in Upcoming CINDERELLA Film
BroadwayWorld recently reported on a rumor that Billy Porter would be joining the cast of the upcoming Cinderella film from Sony, starring Camila Cabe... (read more)

Alice Walker Pens Moving Essay on THE COLOR PURPLE, Celie as a Character and Oluwaseyi Omooba
On Facebook this week, producer Scott Sanders shared the below letter from the Pulitzer Prize winning writer of The Color Purple, Alice Walker...... (read more)

DVR Alert: Lin-Manuel Miranda Will Appear on Tonight's SATURDAY NIGHT LIVE
This just in! Lin-Manuel Miranda will appear on tonight's episode of Saturday Night Live!... (read more)

Photo Flash: Tom Hiddleston & Company Celebrate Harold Pinter's Birthday at BETRAYAL
Stars of Betrayal raised their glasses to the late Harold Pinter last night, October 10, in celebration of what would have been the playwright's 89th ... (read more)

Ben Platt Reveals Further Details About Upcoming MERRILY WE ROLL ALONG Film
Further details have been revealed for the upcoming Merrily We Roll Along film, starring Ben Platt and Beanie Feldstein.... (read more)

Photo Flash: First Look at Renee Fleming, Dove Cameron, Brian Stokes Mitchell, and More in THE LIGHT IN THE PIAZZA
L.A. Opera presents The Light in the Piazza! Get a first look at the production in the photos!... (read more)