Photo Flash: Queens Shakespeare and What Dreams May Co. present Shakespeare's HENRY VI
Following up our successful run of Robin Hood, What Dreams May Co in partnership with Queens Shakespeare are pleased to present Henry VI by William Shakespeare (All 3 parts combined into a 2 part repertory production). Join us as we continue our season of badass women, boys who play at kings, and politicians who would be kings...Oh and did we mention swords. Lots and lots of swords.
Director Stephan Bloo Rodriguez (part I), and Christina Sheehan's (Parts II and III) modern dystopia inspired design transports audiences to a land at war with itself. An England torn apart by personal squabbles and petty jealousy. A place where ineffectual leadership, incompetence, and a lack of compassion lead to a people divided by greed, lust, and hatred and give rise to the worst of humanity's nature.
We invite you to stare thru the looking glass with us at a world burning unawares, as we play witness to Henry's fall, Richard's rise, and what triumphs only when good people do nothing.
Featuring: Kristin Bellamarie, Jordan Cobb, Natalia Cuevas, Jonathan Emerson, Leana Gardella, Nick Grabowski, Samantha Leigh, Larissa Marten, Steven Michael Martin, Erik Olson, Chris Rivera, Christina Sheehan, Emily C.A. Snyder, Gabriel Stephens, Cameron A. Tubbs, Lauren Wilmore
Performances O. Henry VI are January 4th - January 13TH (Part I Thursdays at 7PM and Saturdays at 2PM/Part II Fridays and Saturdays at 7PM). The Medicine Show Theatre
549 W 52nd St, New York, NY 10019. Tickets are $20. To purchase tickets, please visit http://wdmchenryswar.bpt.me/ or call 1-800-838-3006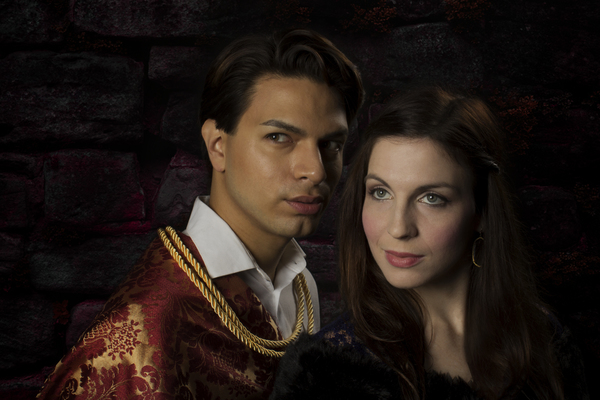 Left to Right: Chris Rivera and Samantha Leigh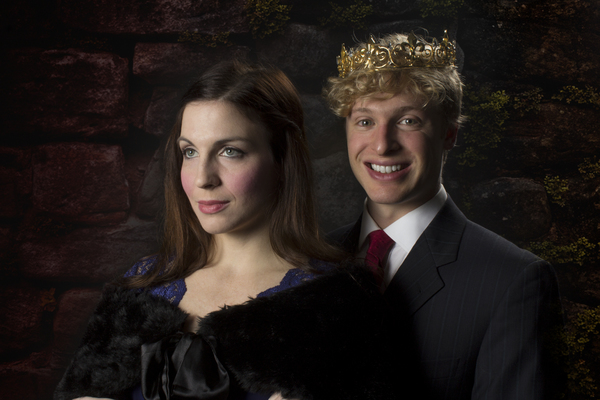 Left to Right: Samantha Leigh and Erik Olson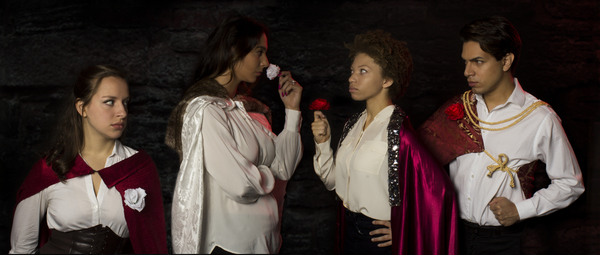 Left to Right: Leana Gardella, Natalia Cuevas, Lauren WIlmore, Chris Rivera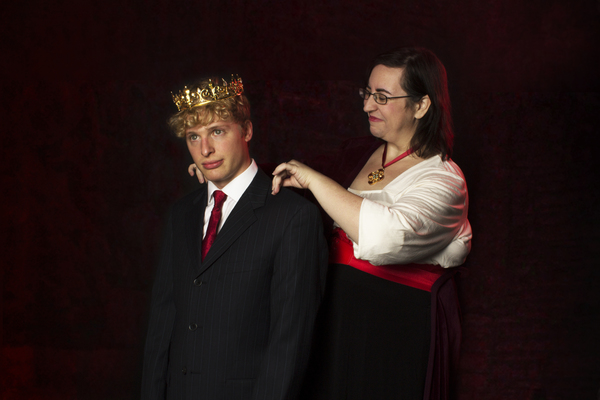 Left to Right: Erik Olson and Emily C. A. Snyder: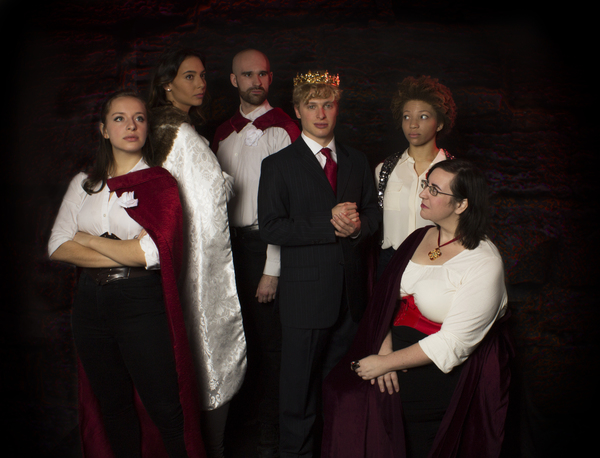 Left to Right: Leana Gardella, Natalia Cuevas, Cameron A. Tubbs, Erik Olson, Lauren Wilmore, Emily C. A. Snyder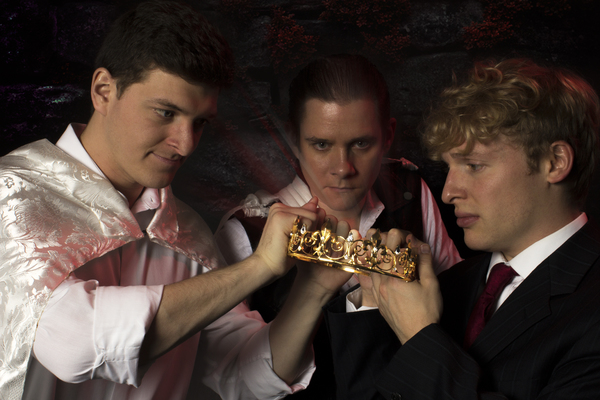 Left to Right:Nick Grabowski, Jonathan Emerson, Erik Olson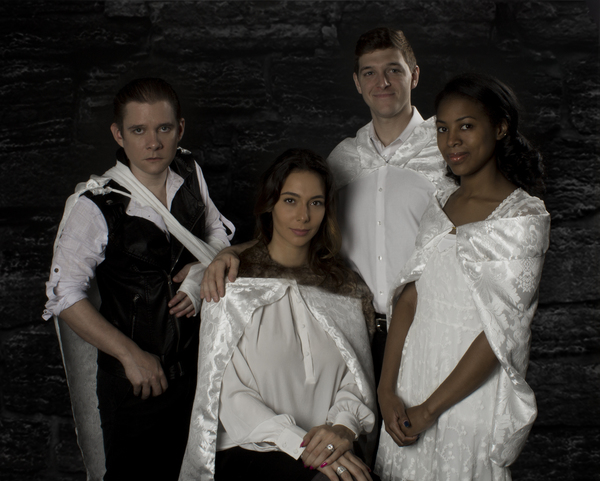 Left to Right: Jonathan Emerson, Natalia Cuevas, Nick Grabowski, Jordan Cobb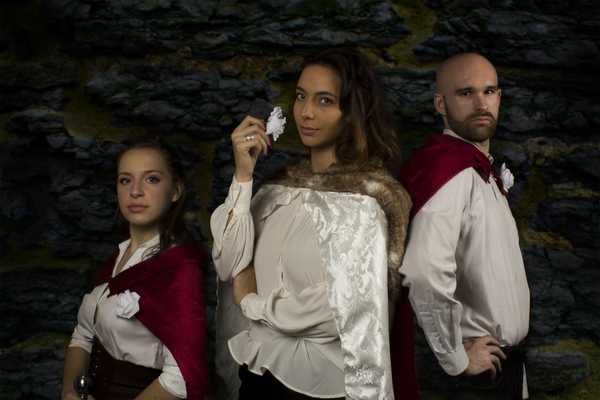 Left to Right:Leana Gardella, Natalia Cuevas, Cameron A. Tubbs

Left to Right: Christina Sheehan and Jonathan Emerson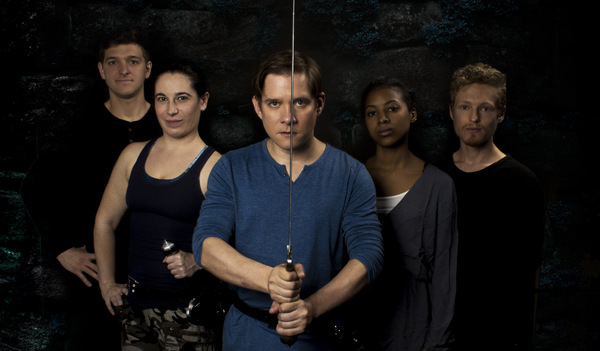 Left to Right: Nick Grabowski, Christina Sheehan, Jonathan Emerson, Jordan Cobb, Gabriel Stephens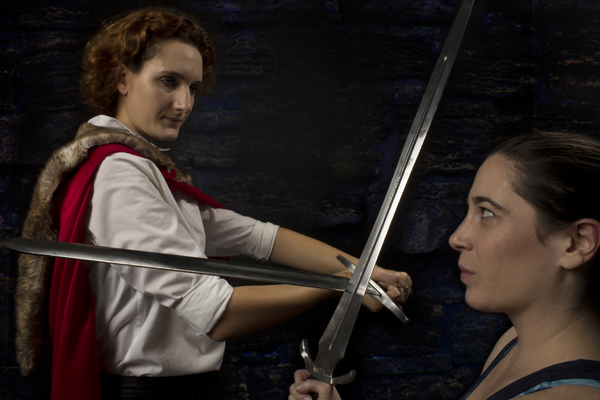 Left to Right: Larissa Marten and Christina Sheehan