Photo Flash: LES MISERABLES Celebrates Opening Night at the MUNY!
The audience erupted in applause on Monday night at the end of the opening of the Muny's production of LES MISERABLES, resulting in the venue's first, complete standing ovation before the curtain call in recent memory. Check out photos from the opening night after party below!
The show, produced by The Muny's Executive Producer Mike Isaacson stars Broadway veterans Hugh Panaro and Norm Lewis make their Muny debuts tonight starring as Jean Valjean and Javert. Also starring is Michael McCormick as Thénardier. Joining these veterans is a thrilling group of five of the nation's finest up-and-coming university musical theatre students who were personally selected by director Richard Jay-Alexander from the more than 1,500 performers who auditioned. They are: Charlotte Maltby (University of Michigan) as Fantine, Alex Prakken (University of Michigan) as Marius, Bobby Conte Thornton (University of Michigan) as Enjolras, Katie Travis (Central Michigan University) as Cosette, and Lindsey Mader (University of Oklahoma) as Eponine. Rounding out the cast will be Tiffany Green as Madame Thénardier, Lily McDonald as Young Eponine, Lilly Kanterman as Young Cosette, and Jimmy Coogan as Gavroche.
The full company includes: Keith Allen, Duke Anderson JaLeesa Beavers, Dane Burk, Jimmy Coogan, Jerry Jay Cranford, Josh Daniel, Connor Deane, Julian Decker, Jennifer Diamond, Francesca Ferrari, Tiffany Green, Connor Hanlon, Haley Henderson, Monte J. Howell, Seth Hunt, Charlie Ingram, Lilly Kanterman, Gregory Kirsopp, Dorcus Leung, Norm Lewis, Joe Longthorne, Lindsey Mader, Johari Nadi Mackey, Charlotte Maltby, Lee Anne Mathews, Russell McCook, Michael McCormick, Lily McDonald, Kate McMillan, Hugh Panaro, Trevor Patton, Alex Prakken, Trevor St. John-Gilbert, Samantha Rey, Katie Sarno, April Strelinger, Reuben Thomas, Bobby Thornton, Katie Travis, Ryan Vasquaz.
Appearing as part of the Muny Youth Ensemble will be Mikaela Clark, Madi Cupp-Enyard, Joe Essig, Thomas Fields, Holden Ginn, Conner Hanlon, Michael Harp, Lilly Karrer, Sam Krausz, Claire Logan, Anna Monoogian, Mario Meyer, Trevor Patton, Leo Ramsey, Drew Redington, Andrew Sherwin, Katie Spangler, LeeAnna Studt, Reuben Thomas, KinderMarie Williams, Alyssa Wolf, Jordan Woods.
And, from the St. Louis Gateway Men's Chorus are Daniel Bextermueller, Jason Blackburn, Tim Bono, Michael P. Dorn, Al Fischer, Michael Franzoni, Joshua Garrett, Nathan Hartman, Mike Hodges, Justin Hoffman, Matthew W. Houck, Colin Keller, Ryan Marshall, Wesley McCormack, David Montgomery, Russell Orf, Danny Owen, Charlie Robin, Brian J. Santos, Paul D. Simpkin and Darrell Steinbach.
The Muny production features scenic design by Robert Mark Morgan, sound design by Jason Krueger, lighting design by Nathan Scheuer, video design by Rob Denton and costume design by Colleen Grady.Kevin Stites serves as the musical director, and the production stage manager is Michael T. Clarkston.
To purchase tickets by phone, call (314) 361-1900, extension 550, or order online at www.muny.org. The Muny Box Office is now open from 9 am to 5 pm, Monday through Friday.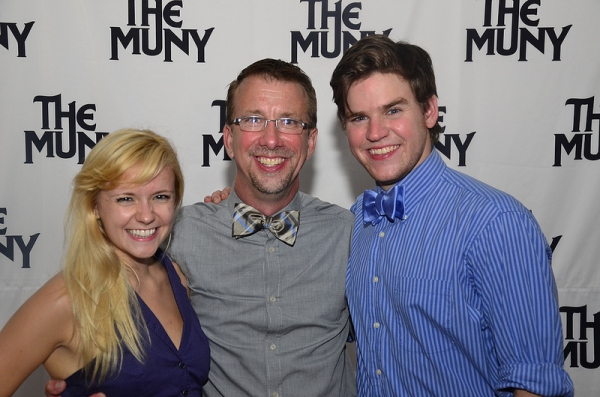 Becca Andrews, Larry Pry, Charlie Ingram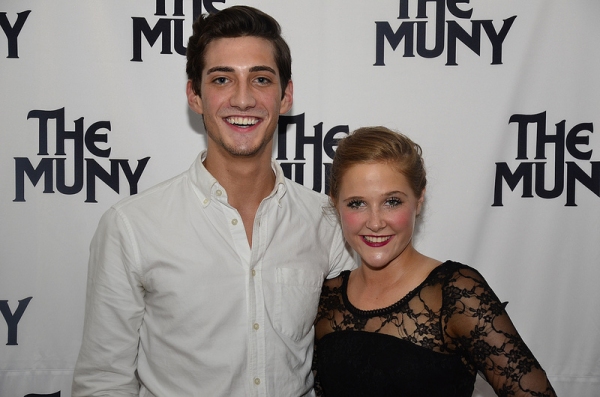 Elliott Litherland, Lindsey Mader

Dorcus Leung, Larry Pry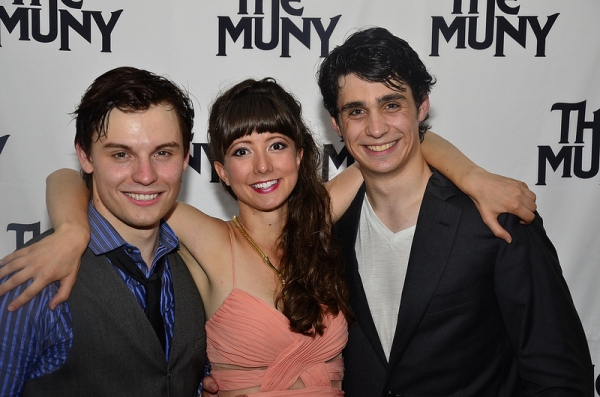 Alex Prakken, Katie Travis, Bobby Conte Thornton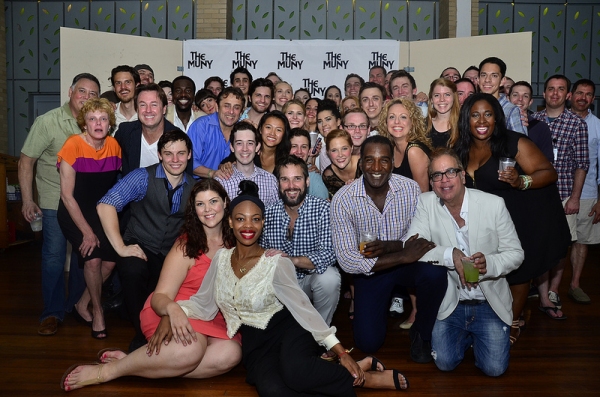 Cast of LES MISERABLES

Richard Jay-Alexander, Kathleen Melcher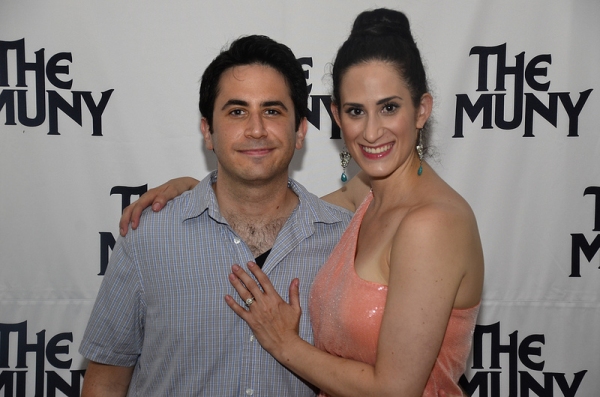 Robert and Jennifer Diamond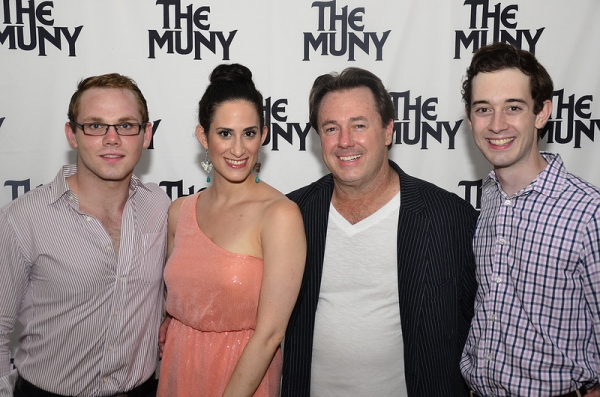 Julian Decker, Jennifer Diamond, Jerry Jay Cranford, Connor Deane

Russell McCook, Jennifer Diamond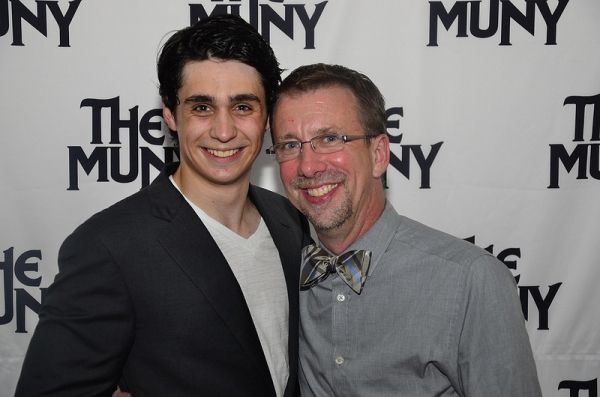 Bobby Conte Thornton, Larry Pry

Tiffany Green, Michael McCormack

Male ensemble

Richard Jay-Alexander, Mike Isaacson, Kevin Stites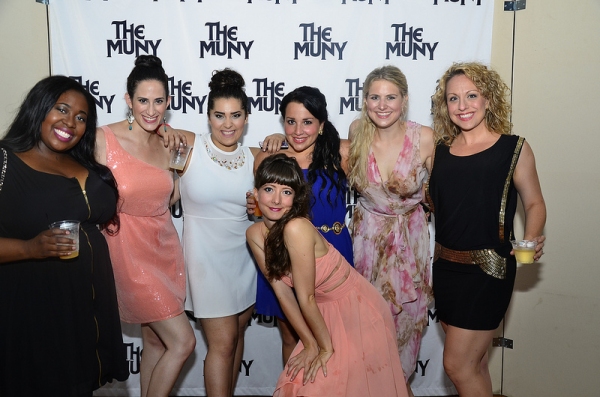 Katie Travis and members of the Women's Ensemble

Cast of LES MISERABLES