Photo Flash: In the Recording Studio with the Nuns of NBC's THE SOUND OF MUSIC!
On Dec. 3 Sony Masterworks will release the companion soundtrack to NBC's live broadcast of "The Sound of Music," based on the classic stage musical. The three-hour live production, starring six-time Grammy Award winner Carrie Underwood as Maria von Trapp, will air Dec. 5. This week the team is recording THE SOUND OF MUSIC cast album. Take a look behind the scenes at the session with the Nuns below, who will include: Cameron Adams, Wendi Bergamini, Ashley Brown, Stowe Brown, Catherine Brunell, Paula Leggett Chase, Nikki Renee Daniels, Adrienne Danrich, Margot De La Barre, Gina Ferrall, Rayanne Gonzales, Joy Hermalyn, Leah Horowitz, Autumn Hurlbert, Andrea Jones Sojola, Jessica Molaskey, Sydney Morton, Linda Mugleston, Christiane Noll, Elena Shaddow, Laura Shoop, Georgia Stitt, and Rema Webb.
The cast features Audra McDonald ("Private Practice"), who has won five Tony Awards and two Grammys, as Mother Abbess; Stephen Moyer ("True Blood"), who will play Capt. Georg von Trapp; Tony Award winner Christian Borle("Smash"), who will portray von Trapp family friend Max Detweiler; and Tony winner Laura Benanti ("Go On"), who will portray Elsa Schrader, the captain's onetime fiancee.
"The Sound of Music" Music From the NBC Television Event will include studio recordings for all of the musical numbers that are performed by the cast members in the live broadcast, including Rodgers and Hammerstein favorites "The Sound of Music," "My Favorite Things," "Do-Re-Mi," "Sixteen Going on Seventeen" and "Climb Ev'ry Mountain," among others.
Executive producers for the telecast are Neil Meron and Craig Zadan ("Smash," "The Academy Awards"). Directors are Rob Ashford ("Evita") and Beth McCarthy-Miller ("30 Rock"). David Chase ("Cinderella") serves as musical director.The soundtrack is licensed through the NBCUniversal Television Consumer Products Group.
"The Sound of Music," set in the 1930's before and during "Anschluss" when the Nazi's annexed Austria, is based on the romantic true story of Maria von Trapp, an aspiring nun who leaves the abbey to become a governess for the widower Capt. von Trapp's seven children. She soon finds herself falling in love with her employer and questioning her religious calling. It premiered on Broadway in 1959 where it broke box-office records and won the Tony Award for best musical. The 1965 film adaptation won the Oscar for best picture.
Photos via Facebook.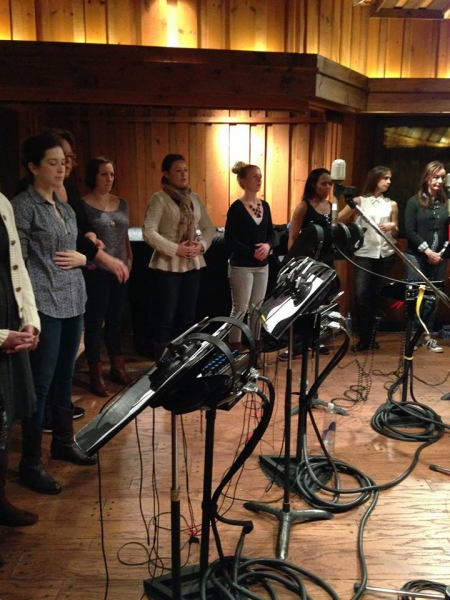 The Nuns warm up.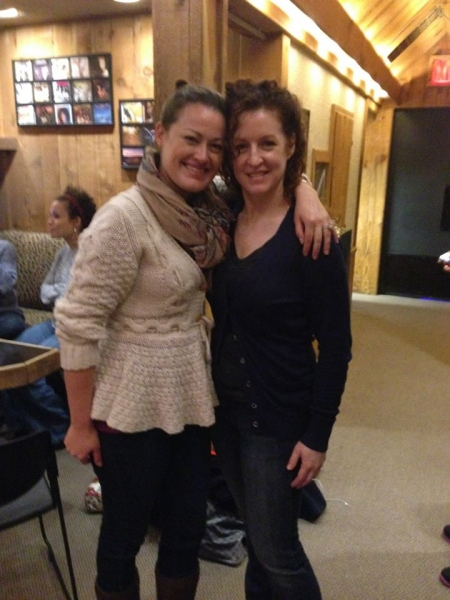 Ashley Brown and Linda Mugleston

The Nuns of THE SOUND OF MUSIC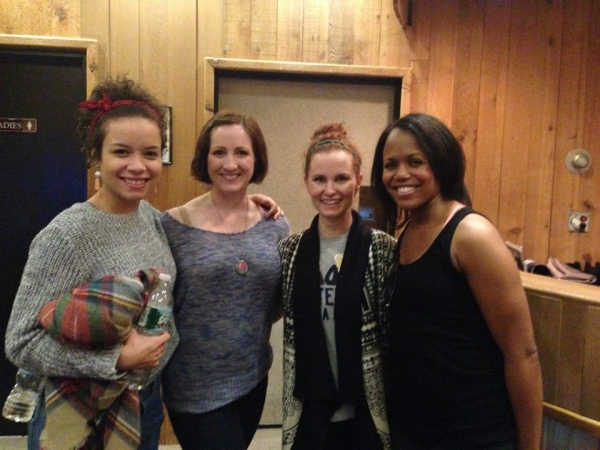 The Nuns of THE SOUND OF MUSIC

The Nuns with Music Supervisor David Chase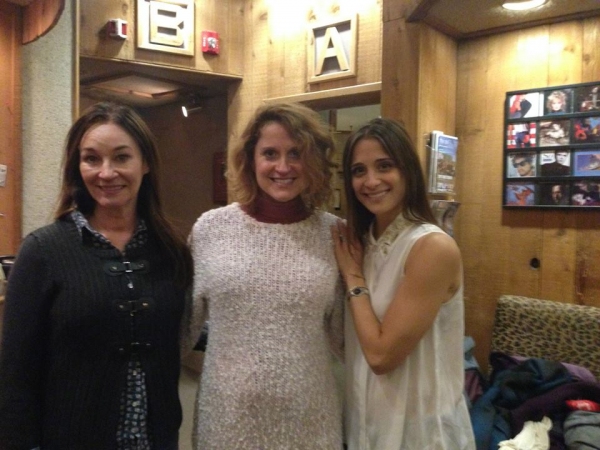 Jessica Molaskey (Sister Berthe), Christianne Noll (Sister Margaretta) and Elena Shaddow (Sister Sophia)