Click Here for More Articles on THE MUNY
Photo Flash: Eric Idle Surprises the Muny's SPAMALOT Cast on Opening Night!
The Muny presents John O'Hurley in the first show of its fantastic 95th Season, Monty Python's Spamalot, directed and choreographed by Denis Jones. The show opened last night, June 17, and you can check out photos from the show and after party below!
Mr. O'Hurley returns to The Muny as King Arthur. He debuted at The Muny in the 1986 production of Gentlemen Prefer Blondes. John is best known as "J. Peterman" on Seinfeld, which is now the #1 syndicated show in the world and can be seen in 85 countries. John won a Screen Actors Guild Award for his work on Seinfeld.
Based on the 1975 film "Monty Python and the Holy Grail," Spamalot has a book by Eric Idle and music byJohn Du Prez. Spamalot tells the legendary tale of King Arthur and his Knights of the Round Table, and raises silliness to an art form. Monty Python's Spamalot is the winner of three Tony Awards including Best Musical.
The Muny production features scenic design by Sam and Steve Gilliam, sound design by Jason Krueger, lighting design by Seth Jackson and costume design by Leon Dobkowski. Ben Whiteley serves as the musical director, and the production stage manager is Nevin Hedley.
To purchase Season Tickets by phone, call (314) 361-1900, extension 550, or order online at www.muny.org. The Muny Box Office is now open from 9 am to 5 pm, Monday through Friday.
Show photo credit: Larry Pry/The Muny. Party photo credit: Phillip Hamer/The Muny.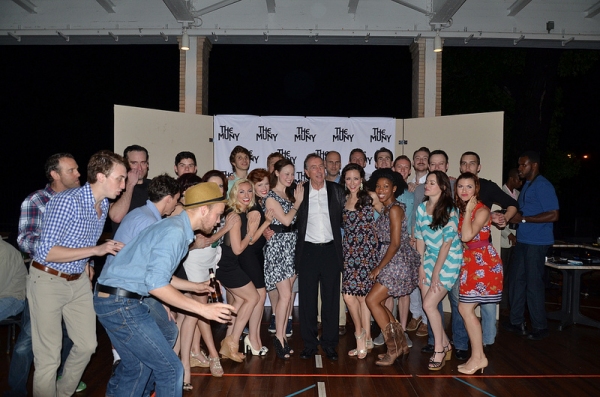 Cast of Spamalot with Eric Idle

Sally Glaze, Cara Salerno

Steve Spiegel, Eric Idle, John O'Hurley, Lisa O'Hurley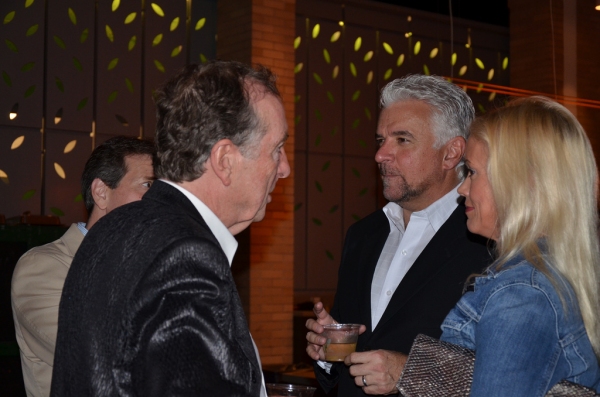 Eric Idle, John O'Hurley, Lisa O'Hurley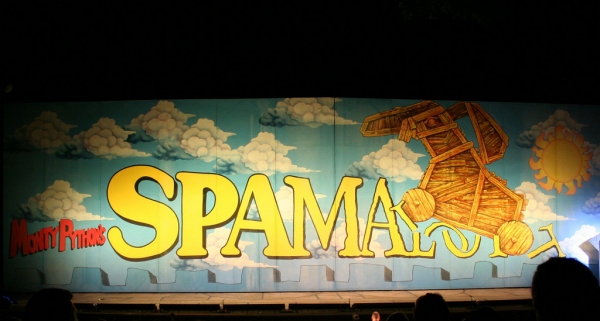 Eric Idle, Cast of Spamalot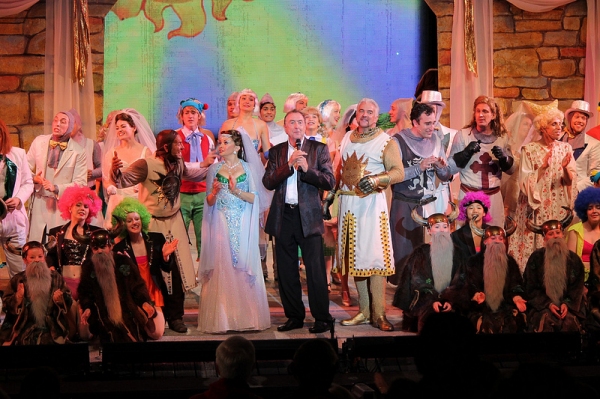 Eric Idle, Cast of Spamalot

Eric Idle, Cast of Spamalot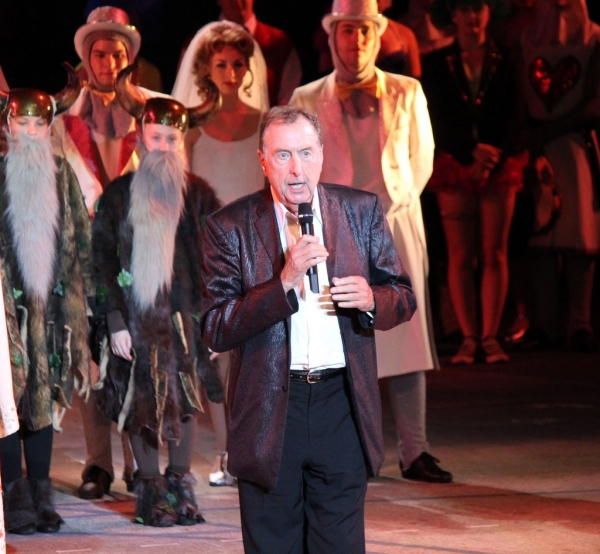 Eric Idle

John O'Hurley, David Hibbard

Cast of Spamalot

John O'Hurley, David Hibbard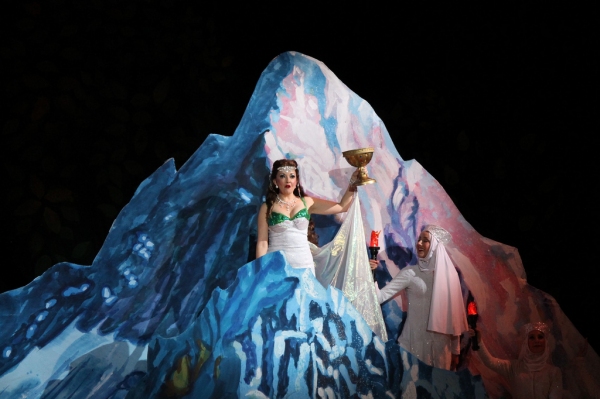 Michele Ragusa

Michele Ragusa, Ben Lanham, Ben Davis

Dionna Littleton, Michele Ragusa, Beth Johnson Nicely

Male Ensemble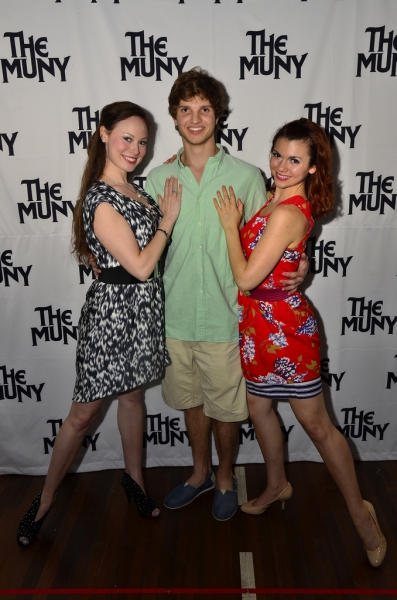 Kayla Hall, Colby Dezelick, Amanda Phillips

Denis Jones, Barry Busby, John Carroll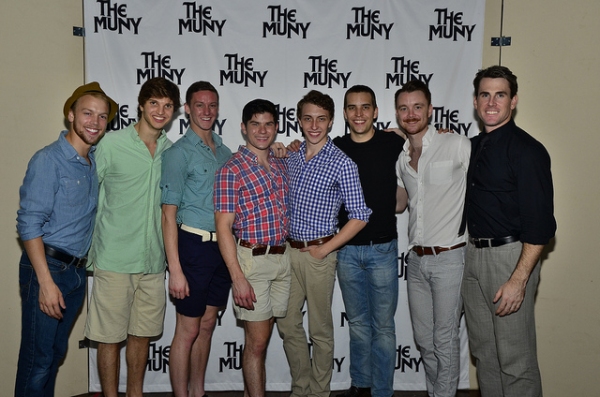 Men of Spamalot

Kevin Cahoon, John Scherer, Ben Davis, David Hibbard, Tally Sessions, John O'Hurley

Cast of Spamalot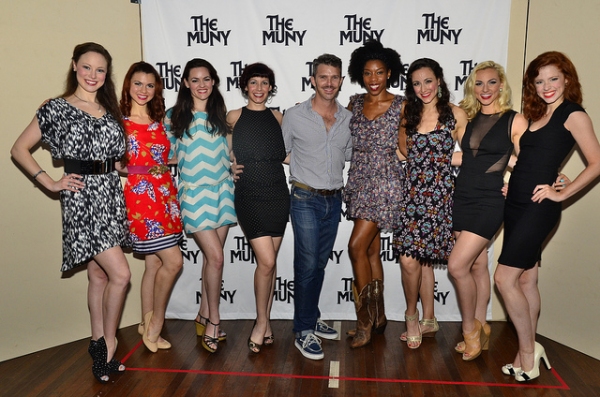 Denis Jones, Female Dancers

Denis Jones, James Jarrott

Steven Gant, Ben Lanham, Sally Glaze, Adam Rogers, Ryan Fitzgerald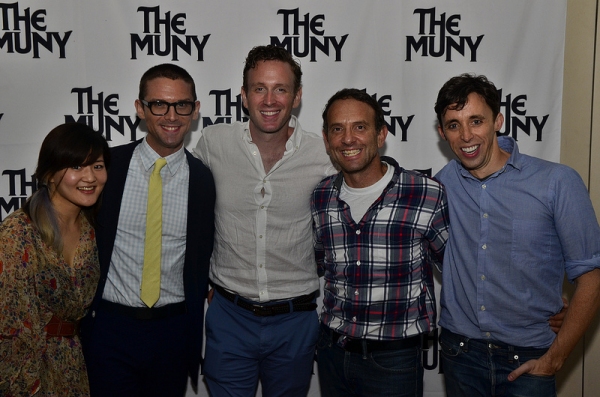 Jayoung Yoon, Leon Dobkowski, Ben Davis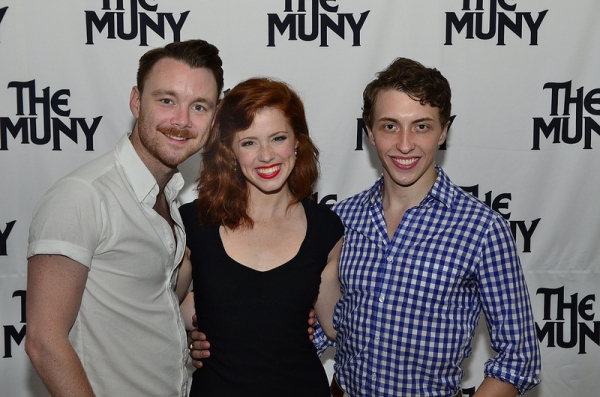 Barry Busby, Sally Glaze, John T. Wolfe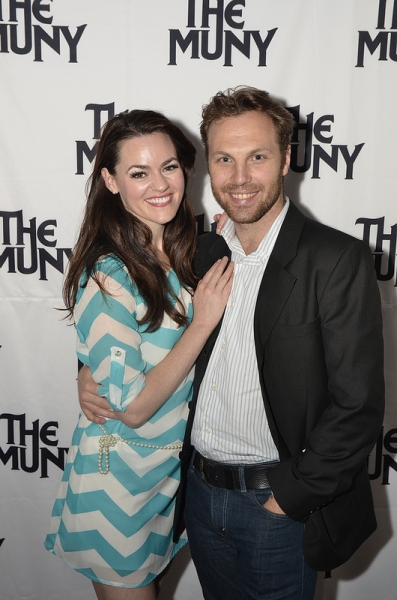 Ashley Peacock & guest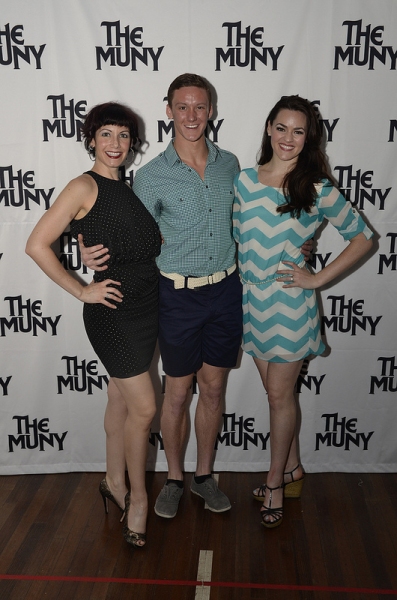 Cara Salerno, Ben Lanham, Ashley Peacock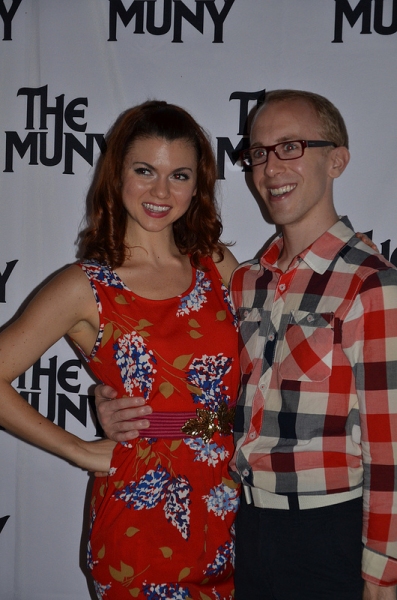 Amanda Phillips, Michael Baxter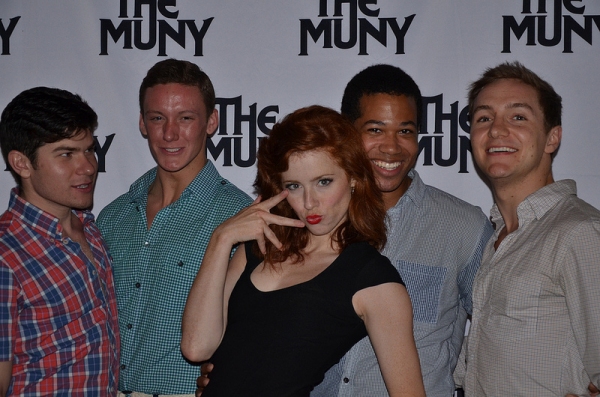 Steven Gant, Ben Lanham, Sally Glaze, Adam Rogers, Ryan Fitzgerald

Lacob Lacopo, Sally Glaze

Eric Idle and Cast

Related Articles
More Hot Stories For You
VIDEO: On This Day, July 9- Lin-Manuel Miranda, Phillipa Soo, Ariana DeBose, and Leslie Odom, Jr. Say Goodbye to HAMILTON
On this day in 2016, original Hamilton cast members, Leslie Odom Jr., Phillipa Soo, and Ariana DeBose along with the musical's star and composer, Lin-...

Broadway League Approves 15-Second COVID-19 Test For Actors and Crew; League President 'Cautiously Optimistic' About Early 2021 Return
Broadway League President Charlotte St. Martin told the New York Post that for the first time, she feels 'cautiously optimistic' about Broadway being ...

BROADWAY AT HOME on PBS Continues With GREAT PERFORMANCES: SHE LOVES ME & More
Beginning July 24, GREAT PERFORMANCES will continue to keep the performing arts alive with Broadway at Home, broadcasting a theatrical favorite every ...

Actors' Equity Files Grievance Against Walt Disney World for Retaliating Over Request for Testing at Disney World
With days until Walt Disney World's scheduled reopening, Actors' Equity Association has filed a grievance against Disney for retaliating against membe...

QUIZ: Spend a Day at North Shore High and We'll Tell You Which Mean Girls' Plastic You're Most Like!
Are you a Cady, Regina, Karen, or Gretchen? Take our quiz to find out which of the North Shore plastics are you!...

Will Broadway Be Back in Early 2021? Charlotte St. Martin is 'Cautiously Optimistic'
As the Broadway League continues to work with city and state officials as well as leaders in science, technology, and medicine to formulate the best p...