Photo Flash: DATING IN RETROGRADE Web Series Celebrates Launch at The West End Lounge
Dating in Retrograde the web series had its official launch on May 30th at The West End Lounge. BroadwayWorld has photos below!
Dating in Retrograde is a new, comedic web series on Youtube about the difficulty of dating in NYC without the aid of dating apps. Smolls, a pocket sized space nerd meets Kerry, a neurotic type A law student at a bar after they have both been dumped by their boyfriends they met online. They enter a competition to meet men in real life on the streets of New York.
The series was written by Molly Evans who plays the role of Smolls and produced by Nick Candido. It was co-directed by Seth Tucker, Molly Evans and Cody Ball. Director of photography: Cody Ball and sound mixer: Jared Paul.
Cast members include: Angela Millin, Jeff Ostermueller, Shayne Kennon, Sean Gorski, Corin Kinkhabwala and more. The series features music by musicians Solomon Jaye and The Janes. Original music by Chris Ryan. Photographer: Robert Payes, Stiff Shots Photography. Social Media Manager: Marina Montenegro.
For more, follow the series on Instagram: @datinginretro and Facebook: www.facebook.com/datinginretrograde.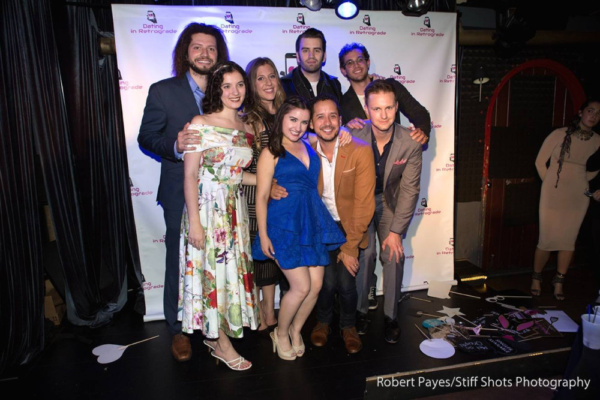 Nick Candido (Producer), Marina Montenegro (Social Media Manager), Angela Millin (Cast member), Molly Evans (Creator),
Seth Tucker
(Director),
Shayne Kennon
(Cast member),
Jeff Ostermueller
(Cast member) and Corin Kinkhabwala (Cast member)
The Janes (Band) and Molly Evans (Creator)
Molly Evans (Creator), Solomon Jaye (Musician), Nick Candido (Producer)
Cast members:
Jeff Ostermueller
, Angela Millin, Molly Evans,
Shayne Kennon
Related Articles