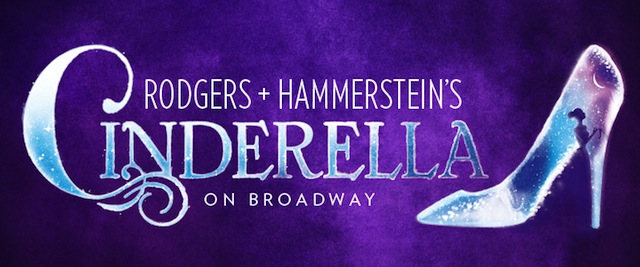 Click Here for More Articles on CINDERELLA THE MUSICAL
Photo Flash: CINDERELLA Cast Brings Holiday Cheer With Sing For Your Seniors
On December 15th, 2014, Sing For Your Seniors hosted one of its Broadway Sessions with cast members from Rodgers + Hammerstein's Cinderella on Broadway for the patients of Calvary Cancer Hospital. The musical performance hosted by Sing For Your Seniors' Board Member Brett Teresa, included songs of the performer's choosing as well of songs from Cinderella. Patients and their families, nurses, doctors and staff enjoyed a one hour session as well as a meet-and-greet visit with the cast following the performance.
Scroll down for photos from the event!
Executive Director Jackie Vanderbeck explains, "Sing For Your Seniors' Broadway Sessions bring the essence of a particular show to a community of people that would otherwise not get the opportunity to experience the wonderment and thrill of Broadway because of their physical health or financial need."
Performers included Nathan Lucrezio (Cinderella, A Chorus Line), Michael Callahan (Cinderella, Elon University '13), Cody Davis (Cinderella, White Christmas), Tessa Grady (Cinderella, Annie), with Mason Griffin on piano..
Sing For Your Seniors, Inc. is a non-profit organization that uses music to change lives. We provide senior citizens with immediate and long-term benefits through musical enrichment in adult day centers, in hospitals and in living centers. Our seniors build ongoing relationships with talented young Broadway and Broadway-bound performers as they connect through music. Our volunteer performers get to "give back" as they share their talents with enthusiastic audiences. For more information on Sing For Your Seniors or to apply to perform with us in NYC, visit www.singforyourseniors.org.
Photo Credit: Amanda Taraska

Sing For Your Seniors' Board Member Brett Teresa

Cody Davis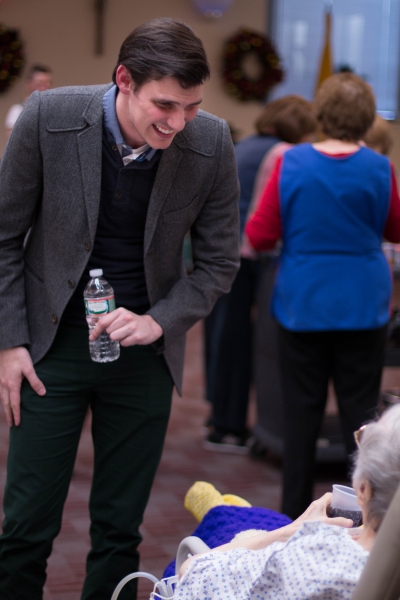 Cody Davis with the patients

The cast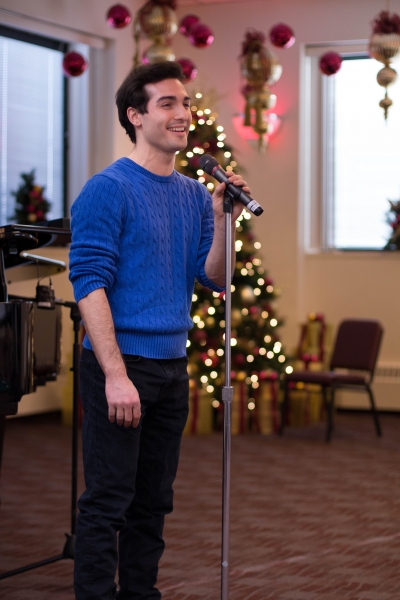 Michael Callahan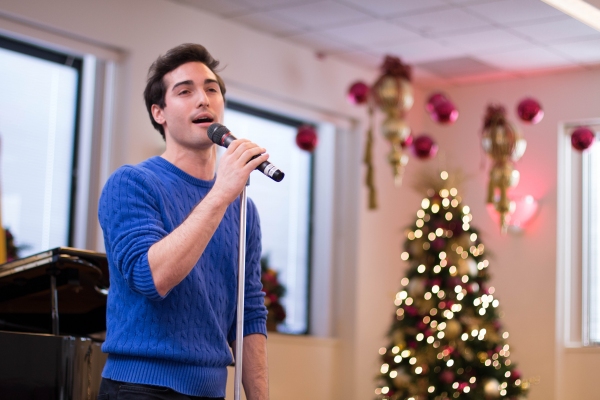 Michael Callahan

Michael Callahan with the patients

Nathan Lucrezio

Nathan Lucrezio with the patients

Tessa Grady and Nathan Lucrezio

Tessa Grady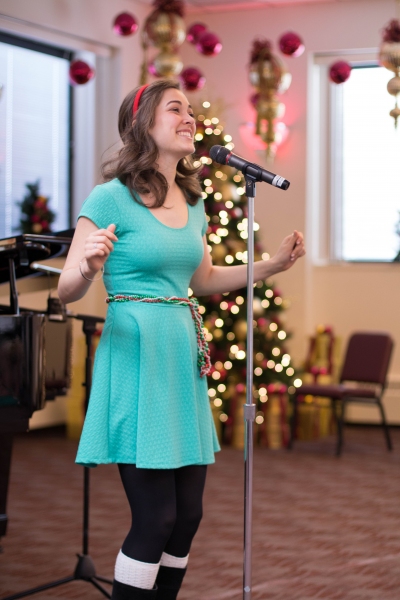 Tessa Grady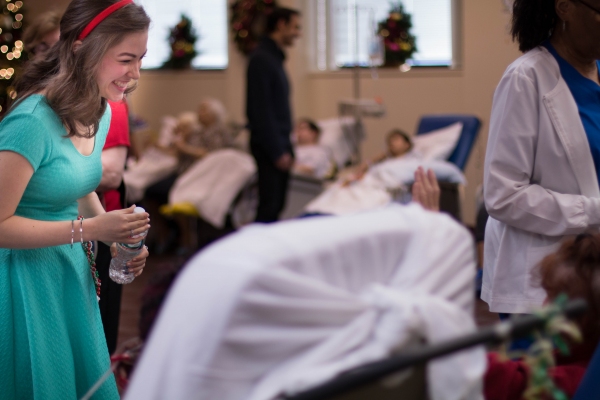 Tessa Grady with the patients

The cast