Photos: CENTRAL AVENUE BREAKDOWN Plays NYMF!
Central Avenue Breakdown features music & lyrics by Kevin Ray, book by Kevin Ray & Josh Sohn with additional Story by Suellen Vance. The opening night talk back is co-sponsored by The Jazz Foundation of America.
Directed by Christopher Windom with musical direction by Justin Hornback,This new musical began performances on October 10 and initially runs through October 16 at Signature Theatre's The Peter Norton Space (555 West 42nd Street). Tickets are $25 and can be purchased online at www.nymf.org or by calling (212)352-3101. For more information about the festival please visit www.NYMF.org.
It's 1940s Los Angeles and the hottest place to be seen is Central Avenue, in the shadow of Hollywood where hot swing blows all night long at clubs like Jack's Chicken Basket and the Club Alabam. Brothers Bill and Jim Marcel are sax players struggling to carve out their own legacies, but first they must overcome a destructive rivalry, addiction, and tragedy before it's too late.
Sonny Simmons (b. 1933), a Louisiana-born acolyte of Charlie Parker, came of age in the San Francisco Bay Area, where he started out studying on English horn before picking up the alto saxophone at age 16. Apprenticing on the West Coast, he gigged with R&B legends Lowell Fulson and Amos Milburn and eventually worked with jazz icon Charles Mingus. Simmons later formed his own band with saxophonist and flutist Prince Lasha and gained national recognition in 1963 with the release of his debut recording "The Cry." In New York later that decade, he recorded with Eric Dolphy and Elvin Jones and became a leading figure on the free jazz scene, recording for ESP-disk and playing with John Coltrane and Sonny Rollins. After settling back in California in 1969 with his then-wife trumpeter and collaborator Barbara Donald, his activity waned over a period of two decades, and he eventually ended up playing in the streets. His career experienced a renaissance in the '90s, when he recorded "Ancient Ritual" for Warner Brothers. He soon founded the group the Cosmosamatics with his long-time collaborator Michael Marcus, and now, based out of New York, he continues to record and travel.
The cast includes for Central Avenue Breakdown includes Albert Christmas (Bway: Ragtime, FX's "Lights Out," "Blue Bloods"), Rodrick Covington (Bway: The Lion King, Regional: The Brother/Sister Plays, Venice), Jennie L. Harney (Children of God, Beehive), Rebecca LaChance (Broadway Rising Stars Concert), Thaddeus McCants (Regional: Spelling Bee, West Side Story), Eileen Patterson, Nicole Powell (Bway: Ragtime, Hairspray), Ken Robinson (Bway: Baby It's You), Lou Steele (Aida, Miss Saigon), Josh Tower (Bway: The Lion King, Ragtime. Off: Langston in Harlem Audelco nomination), Anne Marie Vick (A Chorus Line, White Christmas, Anything Goes), and Britton Smith.
Photo Credit: Steven Rosen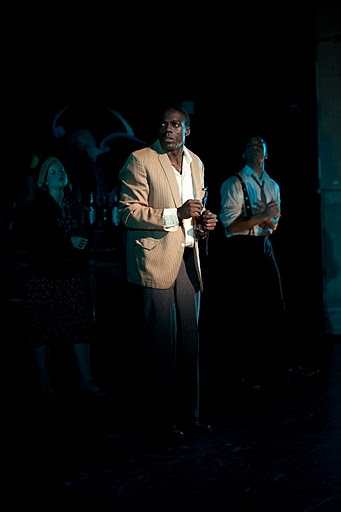 Rodrick Covington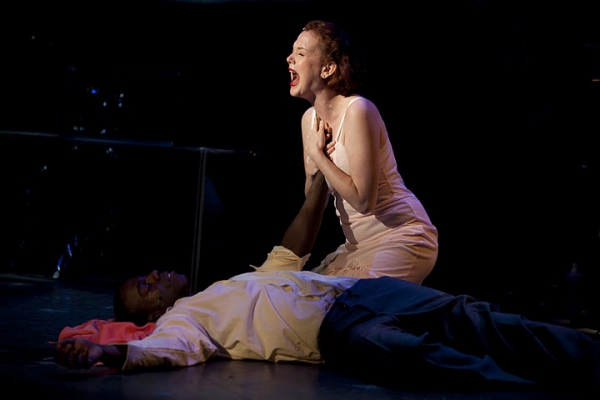 Rebecca LaChance and Rodrick Covington

Rodrick Covington with Ken Robinson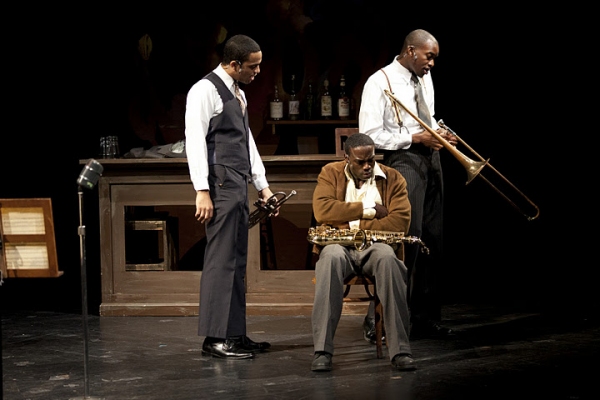 Thaddeus McCants, Rodrick Covington and Britton Smith

Rebecca La Chance

Ken Robinson & Rodrick Covington

Nicole Powell and Rebecca LaChance

Jennie L. Harney, Thaddeus McCants, Josh Tower, and Britton Smith

Rodrick Covington

Albert Christmas and Rodrick Covington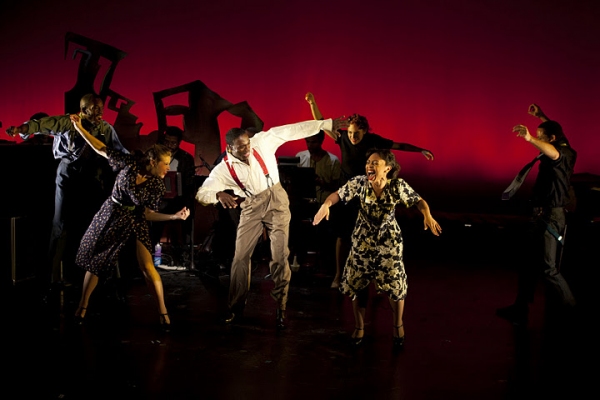 Ensemble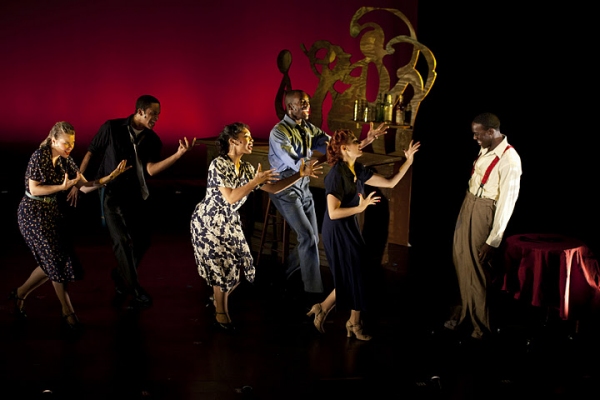 Ensemble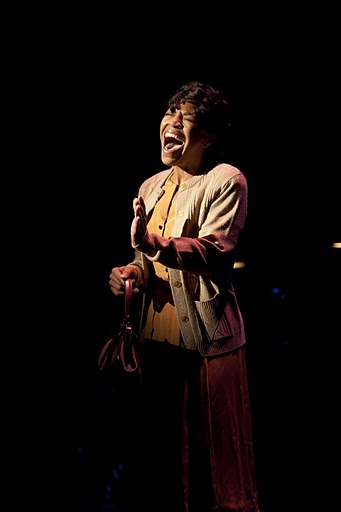 Nicole Powell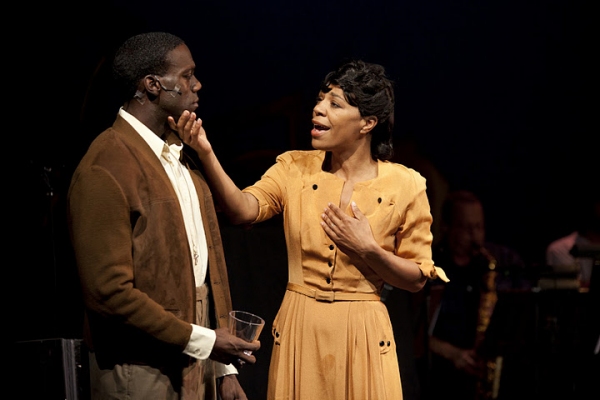 Rodrick Covington and Nicole Powell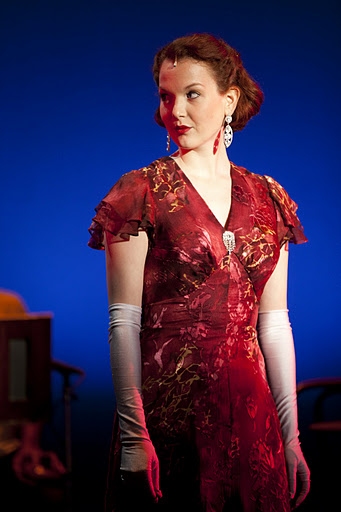 Rebecca LaChance

Rebecca LaChance, Rodrick Covington

Ken Robinson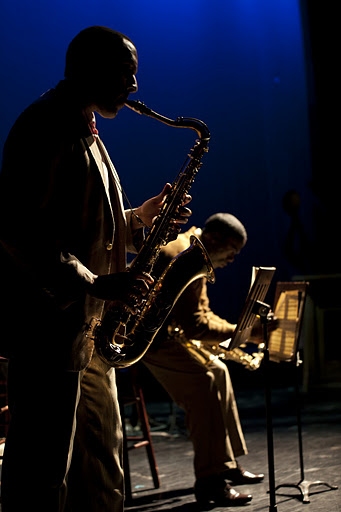 Ken Robinson and Rodrick Covington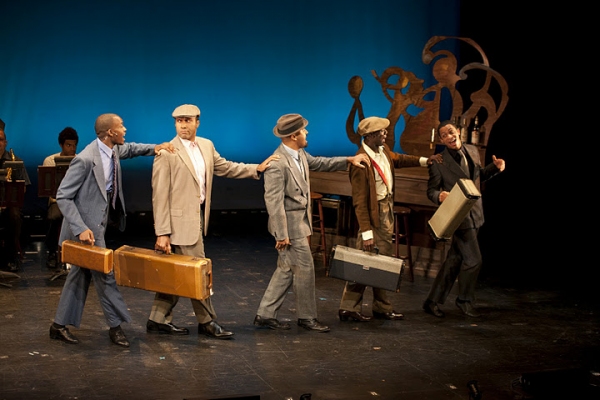 Britton Smith, Ken Robinson, Josh Tower, Rodrick Covington, Thaddeus McCants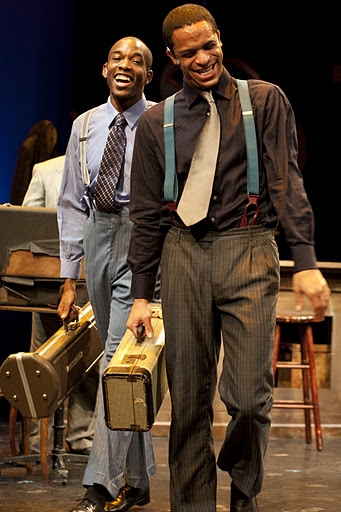 Britton Smith and Thaddeus McCants

Nicole Powell and Albert Christmas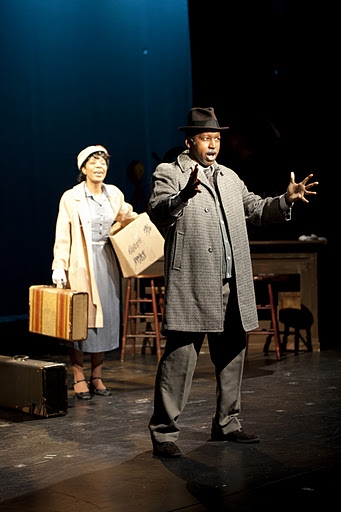 Nicole Powell and Albert Christmas

Jennie L. Harney, Eileen Patterson, Josh Tower and Britton Smith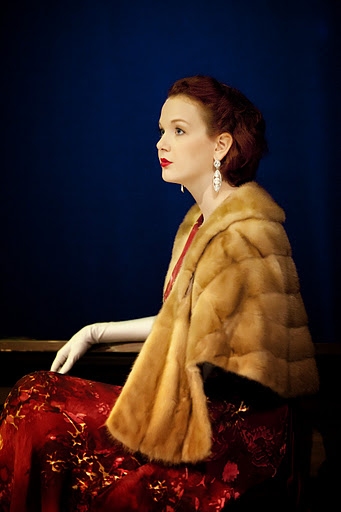 Rebecca LaChance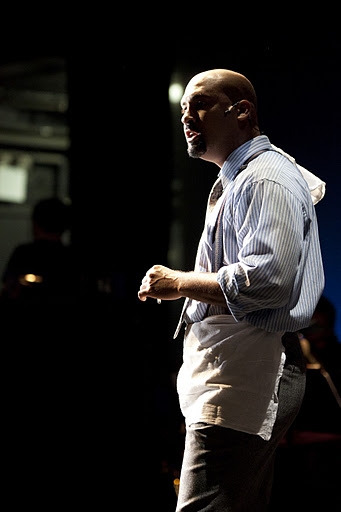 Josh Tower