Click Here for More Articles on ANN
Photo Flash: BOSOM BUDDIES Holland Taylor, Tom Hanks & More Reunite at ANN!
Emmy Award winner Holland Taylor received a commendation by Texas Governor Rick Perry making her an honorary Texan on January 10, 2013, for her play Ann about late Texas governor Ann Richards. Ann, a new play written and performed by Emmy Award-winning actress Holland Taylor, began previews on Broadway at Lincoln Center's Vivian Beaumont Theater (150 West 65 Street) on Monday, February 18 and will open Thursday, March 7, 2013.
Last night there was a 'Bosom Buddies' reunion backstage at Ann- Tom Hanks and Peter Scolari came to see Holland Taylor and Bob Boyett. Check out phtoos from the reunion below!
This season, a true original comes to Broadway at Lincoln Center. Ann is an intimate, no-holds-barred portrait of Ann Richards, the legendary Governor of Texas. This inspiring and hilarious new play brings us face to face with a complex, colorful and captivating character bigger than the state from which she hailed. Written and performed by Emmy Award winner Holland Taylor ("Two and a Half Men"), Ann takes a revealing look at the impassioned woman who enriched the lives of her followers, friends and family.
Tickets range from $75 - $125 and can purchased at the Vivian Beaumont Theater box office, online at lct.org or through Telecharge.com (212-239-6200). A limited number of tickets priced at $30 will be available at every performance through LincTix, LCT's program for 21 to 35 year olds. For information or to enroll, visit LincTix.org.
Photo Credit: Ave Bonar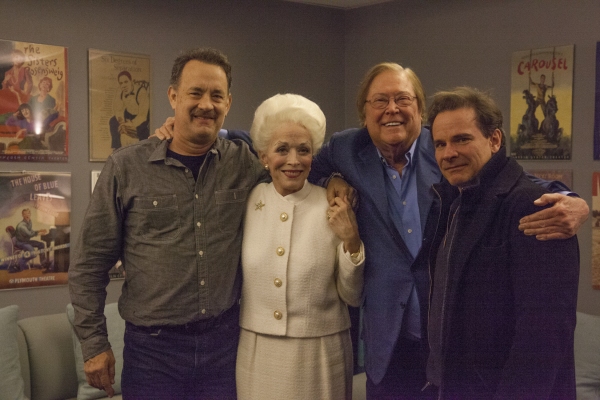 Tom Hanks, Holland Taylor, Bob Boyett (Bosom Buddies producer), Peter Scolari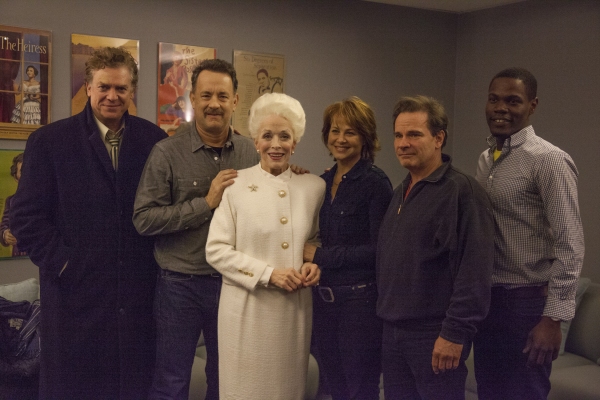 Christopher McDonald, Tom Hanks, Holland Taylor, Deirdre Lovejoy, Peter Scolari, Stephen Tyrone Williams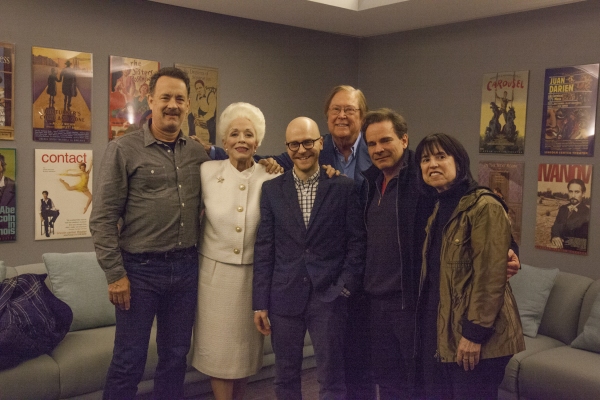 Tom Hanks, Holland Taylor, Benjamin Endsley Klein (ANN director), Bob Boyett (ANN producer), Peter Scolari, Harriet Newman Leve (ANN producer)

Sandra Castellanos (Ann Richards' real Executive Assistant in her NewYork office and worked in Ann's Governor's office), Holland Taylor