Click Here for More Articles on JONATHAN GROFF
Photo Coverage: 'The Battery's Down' at Etc. Etc..
Musical web series "The Battery's Down" premiered its three-part Series Finale on December 1st at 11:00PM, Episode 16: "The Party's Over," which features original songs by Ryan Scott Oliver and Kirsten Guenther (Mrs. Sharp) and the Tony Award-winning Tom Kitt and Brian Yorkey (Next to Normal). BroadwayWorld was at Etc. Etc. in Manhattan to capture the fun!
Writer and creator Jake Wilson stars in the series as a young performer who, along with his friends, navigates the world of showbiz in New York City and Los Angeles. Series regulars include Andrew Keenan-Bolger (Mary Poppins, Spelling Bee), Dani Spieler (Legally Blonde), Nina Sturtz (Vote! The Musical) andCortney Wolfson (Legally Blonde, Les Miserables). The series is directed and choreographed by Connor Gallagher (Fat Camp), with musical supervision by Adam Wachter.
The finale featured new and past guest stars including Shoshana Bean (Wicked),Jesse Tyler Ferguson ("Modern Family," Spelling Bee), Sas Goldberg (Stunning), John Hill (The Boy From Oz), Laura Jordan (Cry-Baby), Kyle Dean Massey (Next to Normal),Julia Murney (Wicked), Ana Nogueira (Knives and Other Sharp Objects), Benj Pasekand Justin Paul (Edges), Vanessa Ray ("As The World Turns," Hair), Bobby Steggert(Ragtime), Toni Trucks ("Barbershop"), Ryan Watkinson (Hair), and Anneliese van DerPol ("That's So Raven," Vanities) as well as Joel T. Bauer, Landon Beard, Todd Buonopane, Tituss Burgess, Jennifer Cody, Adrien Finkel, Stephanie Gibson-Chase, Will Gibson-Chase, Deidre Goodwin, Jonathan Groff, Julie Halston, Kyle Harris, Ellen Harvey, Cheyenne Jackson, Jay Armstrong Johnson, Morgan Karr, Tyler Maynard,Marla Mindelle, Meghan Murphy, Kelli O'Hara, Dana Steingold, Mary Testa and Jessica Waxman.
"The Battery's Down" has premiered two complete seasons with original songs from Jeanine Tesori (Caroline, or Change, Violet) and Dick Scanlan (Everyday Rapture, Thoroughly Modern Millie), Glen Kelly (Young Frankenstein) and Lisa Lambert (The Drowsy Chaperone), Laurence O'Keefe (Legally Blonde, Bat Boy!), Benj Pasek andJustin Paul (Edges), David Kirshenbaum (Vanities), Chris Miller and Nathan Tysen(Burnt Part Boys), Kait Kerrigan and Brian Lowdermilk (The Unauthorized Biography of Samantha Brown), Michael Patrick Walker (Altar Boyz), Nick Blaemire (Glory Days) and more.
"The Battery's Down" made its online premiere February 1, 2008. To view the series, visit www.thebatterysdown.com
Photo Credit: Amy Shaughnessy

Jake Wilson

Connor Gallagher

Dani Spieler, Nina Sturtz, and Cortney Wolfson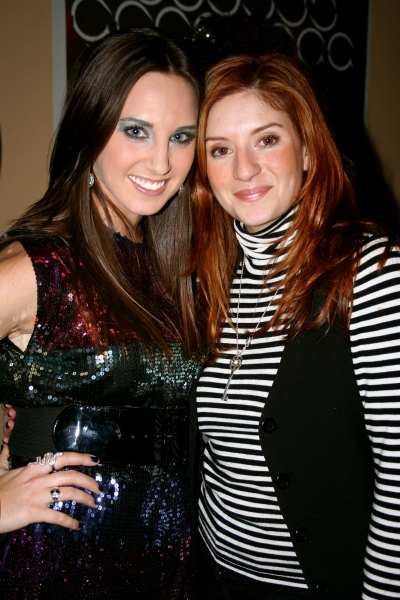 Dani Spieler and Anneliese van Der Pol

Connor Gallagher, Jake Wilson, Adam Wachter

Adam Wachter and Dana Steingold

Alysha Umphress, Dani Spieler, Jessica Waxman, Marla Mindelle, Ana Nogueira, and Sas Goldberg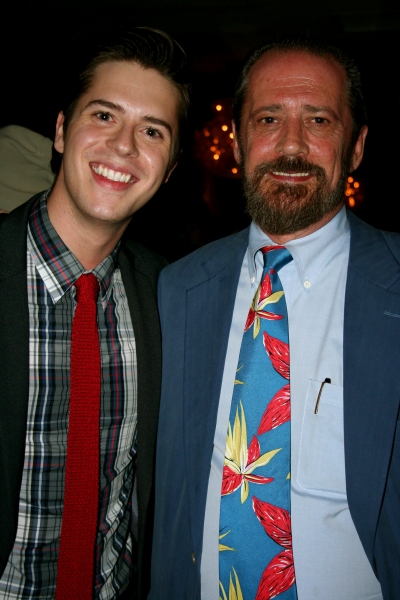 Jake Wilson and Father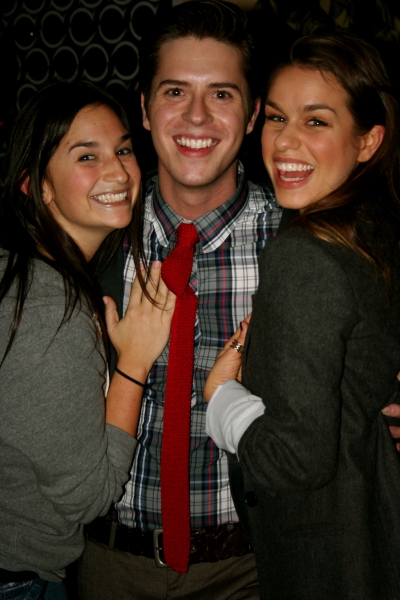 Sas Goldberg, Jake Wilson, Ana Nogueira

Ana Nogueira and Sas Goldberg

Alysha Umphress, Jake Wilson, Marla Mindelle, Dani Spieler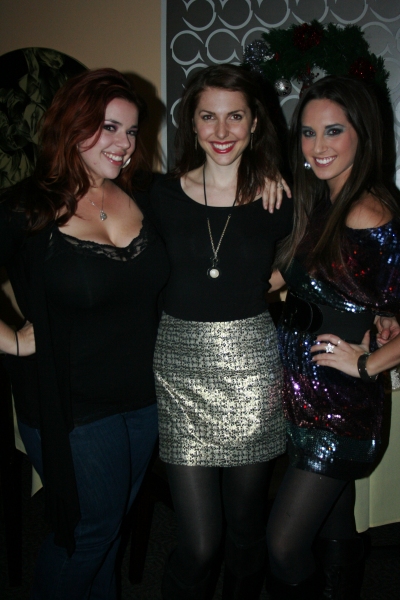 Alysha Umphress, Marla Mindelle, Dani Spieler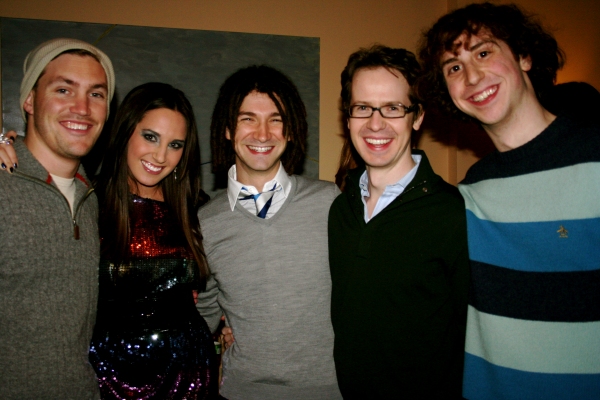 Landon Beard, Dani Spieler, Adam Wachter, David Turner, Daniel Seth

Jake Wilson and Connor Gallagher

Jessica Waxman, Jake Wilson, Joel T. Bauer, Meghan Murphy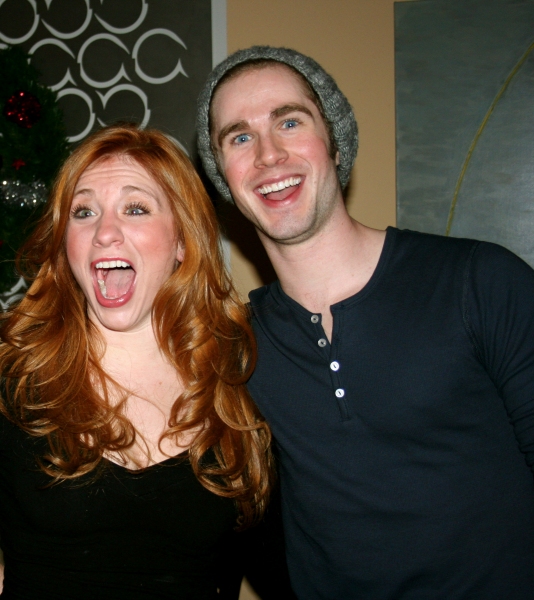 Jessica Waxman and Joel T. Bauer

Meghan Murphy, Jessica Waxman, Joel T. Bauer