Photo Coverage: 'Size Zero' Opening Night
The cast and production team of the new off-Broadway show, The Fabulous Life of a Size Zero, celebrated their Opening Night with a party at Borgo Antico on Sunday, June 17.
Marissa Kamin's The Fabulous Life of a Size Zero, directed by Ben Rimalower, is now playing Off-Broadway at the DR2 Theatre (103 East 15th street at Union Square), through July 1, presented by Isaac Robert Hurwitz and Métropole Ink in association with
Jossip.com
The cast includes Anna Chlumsky (My Girl 1 and 2, "30 Rock"), Gillian Jacobs (Cagelove, upcoming Blackbird film), Kate Reinders (Wicked, Gypsy, Into the Woods), Christopher Sloan (Joy) and Brian J. Smith. Featured live on stage is HX's 2005 & 2006 DJ of the Year, DJ Brenda Black spinning the soundtrack nightly.
"The Fabulous Life of a Size Zero follows a girl in her senior year of high school as she attempts to achieve the ultimate: effortless perfection. Feeling the pressure of the forces around her, she shrinks to a size zero and descends into a filthy/gorgeous world of booze, beauty and boyfriends all while attempting to get into the Ivy League school of her choice. The tabloids, headlines and blogs of today explode onstage with humor, wit and brutal honesty as Size Zero proposes, 'How can a girl find herself if she is lost being someone else?'" as described by press materials.

Tickets are $18 and currently available online or by phone at telecharge.com. Reach the box office at 212-239-6200. Visit www.thefabulouslifeofasizezero.com for more information.
Photos by Jonathan Dubuque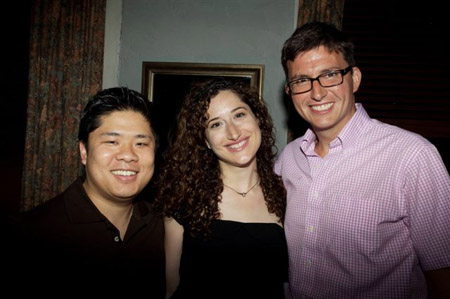 Wilson Chin, Christie Evangelisto and Roberto Aguirre-Sacasa


Jill Kaplan and Gillian Jacobs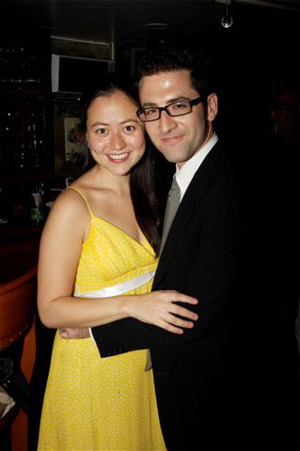 Marissa Kamin and Ben Rimalower


Sean Mackey and Christopher Sloan


Patrick Catullo, Sharon Fallon and Isaac Robert Hurwitz


Lindsey Alley and Mitchell Ivers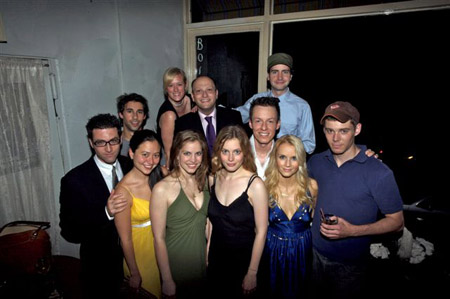 Cast and producing team of Size Zero


Marissa Kamin with the girls of Size Zero: Anna Chlumsky, Gillian Jacobs and Kate Reinders


Ben Rimaower, Our Lady J (Jonnah Speidel) and Barb Morrison


Mandy Ward, Randy Jones and Joanna Bennett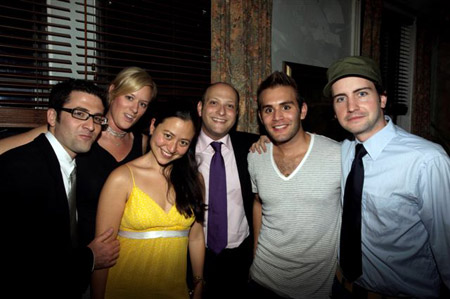 Ben Rimalower, Mandy Ward, Marissa Kamin, Isaac Robert Hurwitz, Jossip.com's
David Hauslaib and JP Sarni