Click Here for More Articles on AMAZING GRACE
Photo Coverage: Serendipity 3 Unveils AMAZING GRACE Sweet Freedom Sundae!
Rehearsals are currently underway for Broadway's new musical Amazing Grace, which will play Broadway's Nederlander Theatre (208 West 41st Street) with performances beginning Thursday, June 25 for a Thursday, July 16 opening night. Serendipity 3 (225 E 60th St, between 2nd & 3rd Ave.) just unveiled their Amazing Grace Sweet Freedom Sundae and some of the cast was on hand for the special event. BroadwayWorld brings you photos below!
The cast features Tony Award nominee Josh Young, Erin Mackey, Tony Award winner Chuck Cooper, Tom Hewitt, Chris Hoch, Stanley Bahorek, Harriett D. Foy, Laiona Michelle, Rachael Ferrera and Elizabeth Ward Land.
John Newton (Tony Award nominee Josh Young), a willful and musically talented young Englishman, faces a future as uncertain as the turning tide. Coming of age as Britain sits atop an international empire of slavery, he finds himself torn between following in the footsteps of his father - a slave trader - or embracing the more compassionate views of his childhood sweetheart (Erin Mackey). Accompanied by his slave, Thomas (Tony Award winner Chuck Cooper), John embarks on a perilous voyage on the high seas. When that journey finds John in his darkest hour, a transformative moment of self-reckoning inspires a blazing anthem of hope that will finally guide him home.
Photo Credit: Jennifer Broski


Hollie E. Wright, Bret Shuford

Hollie E. Wright, Bret Shuford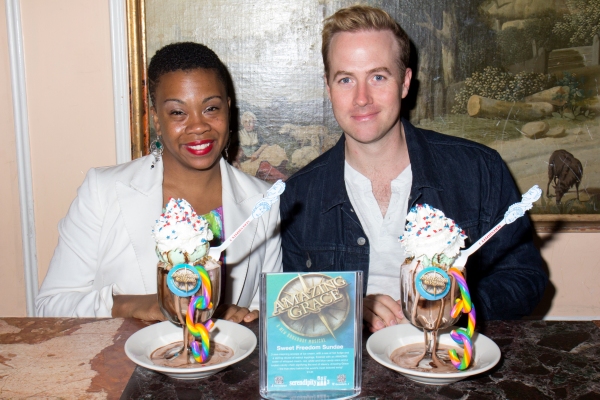 Hollie E. Wright, Bret Shuford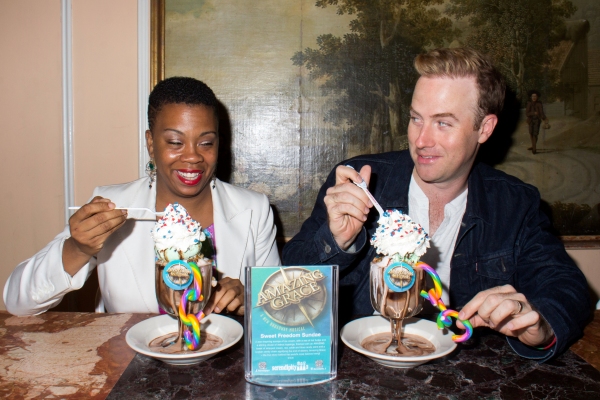 Hollie E. Wright, Bret Shuford

Hollie E. Wright, Bret Shuford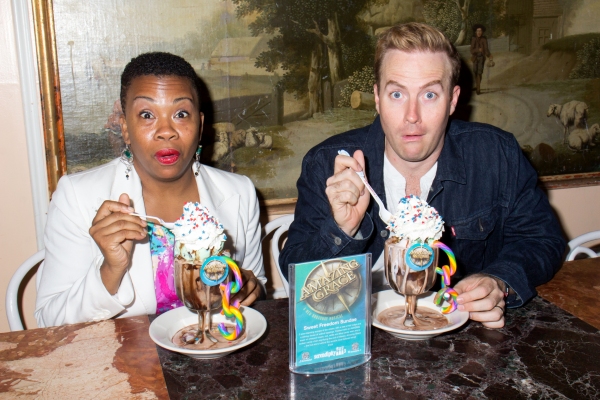 Hollie E. Wright, Bret Shuford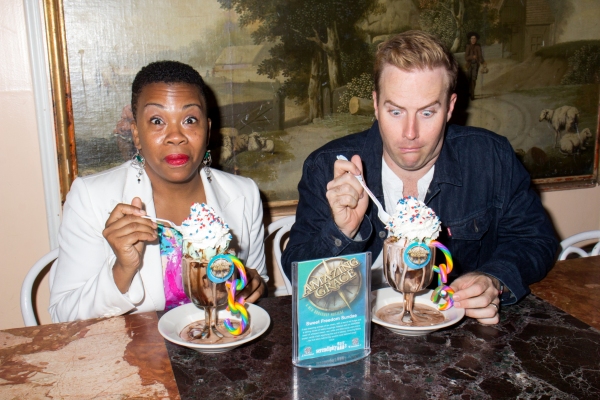 Hollie E. Wright, Bret Shuford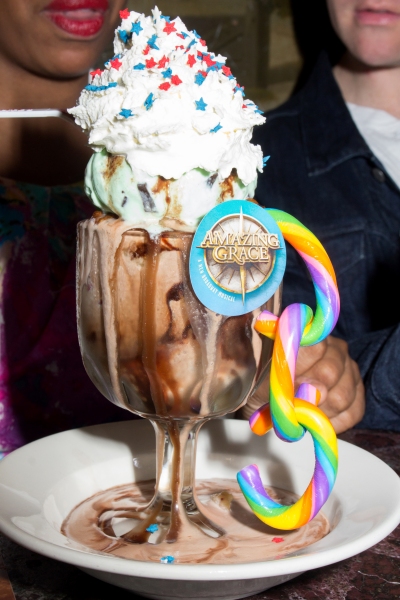 AMAZING GRACE Sweet Freedom Sundae
Related Articles
Jennifer was given her first camera at the age of eight, and has had one in her hand ever since. For the duration of her (read more...)