Photo Coverage: Radio Broadway Rehearsal
BroadwayWorld.com's cameras got to take sneak peak into the rehearsal process for the upcoming Radio Broadway presentation of the "The Radio Hits of 1958"

Radio Broadway Presents "The Radio Hits of 1958" will feature a variety of Broadway stars, including American Idol's Constantine Maroulis and alumni from American Bandstand and will take place TONIGHT, Monday, June 30 at 8 p.m. at The Town Hall, Times Square's landmark concert venue. The BroadwayWorld.com camera's took a peek into rehearsal to watch the talented cast in action!
Principal singers will include
Max von Essen
(Dance Of The Vampires, Jesus Christ Superstar,
Les Miserables
),
Jennifer Hope Wills
(The Phantom Of The Opera, Wonderful Town, The Woman In White),
Nancy Anderson
(Wonderful Town, A Class Act),
John Treacy Egan
(The Producers, Jekyll & Hyde,
The Little Mermaid
), and
Lawrence Clayton
(The Civil War, Jesus Christ Superstar, Dreamgirls).  The evening will be hosted by
Raymond Jaramillo McLeod
(Drama Desk Award nominee – Wonderful Town). American Idol's
Constantine Maroulis
will be a special guest star.
Tickets, priced $40 and up, are available by calling (212) 307-7171 or in-person at The Town Hall box office.  The Town Hall box office is open from 12:00-6:00 p.m. Monday through Saturday.  A limited number of $200 "VIP" tickets include premium seating and a private cocktail reception with the stars following the show. For more information, visit www.radiobroadwaylive.com.
Photos by Genevieve Rafter Keddy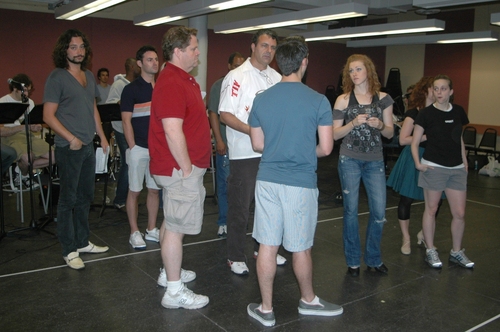 Cast getting some instructions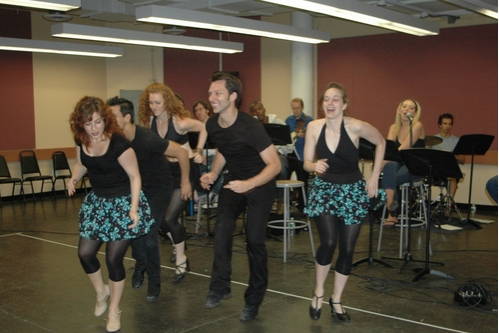 Elizabeth Daniels, Daniel Gutierrez, Melanie Waldren, Bryan Jarrett, Tracey Zimmerman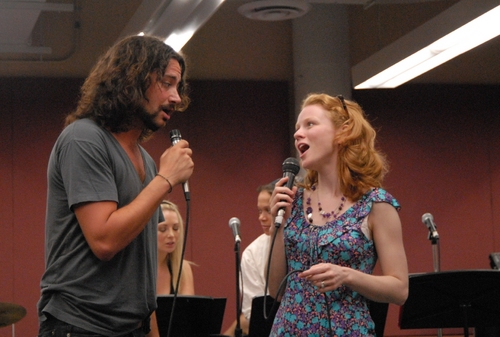 Constantine Maroulis and Jennifer Hope Wills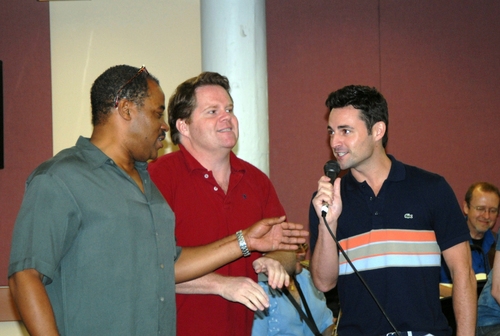 Lawrence Clayton, John Treacy Egan,Max von Essen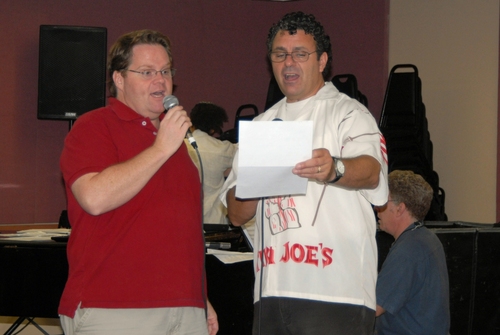 John Treacy Egan and Raymond Jaramillo McLeod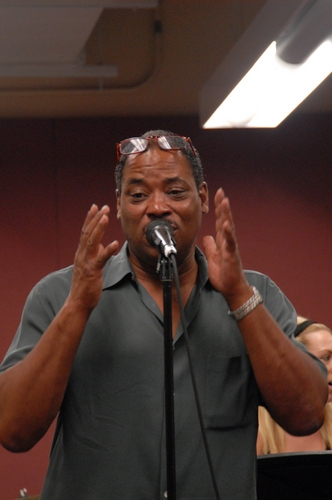 Lawrence Clayton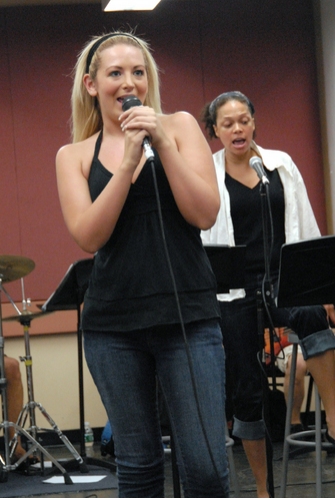 Marissa Caro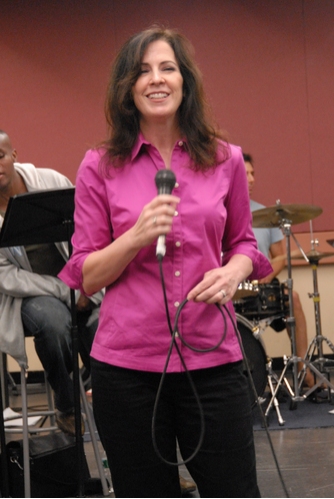 Deb Lyons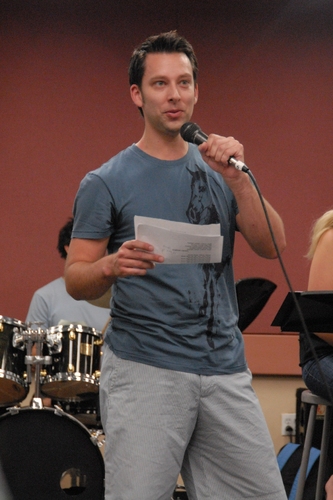 Bryan Jarrett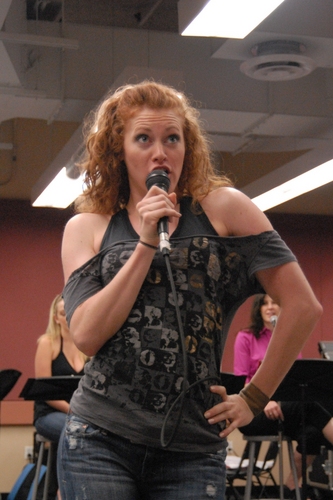 Melanie Waldren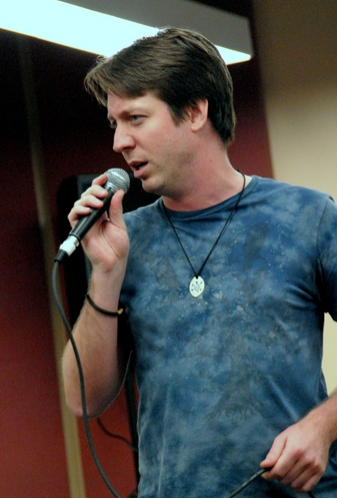 James Sasser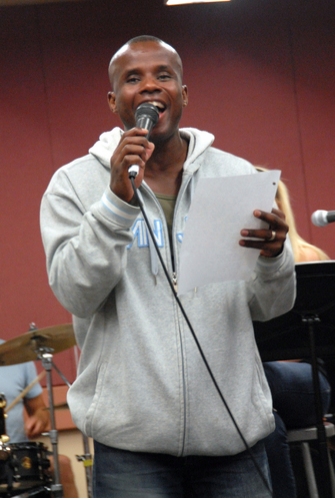 Dwayne Clark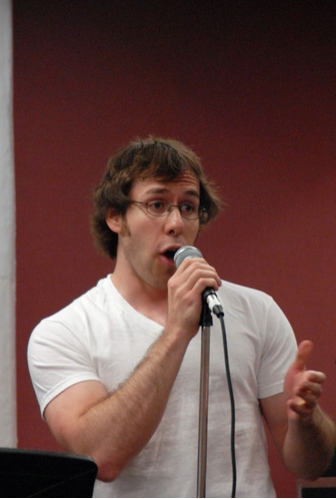 Matty D. Stuart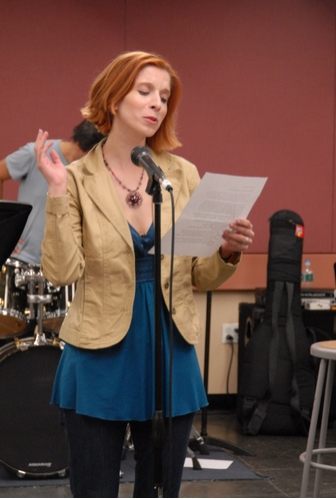 Alison Mosier-Weitzer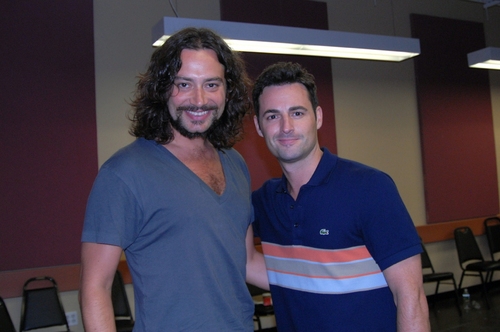 Constantine Maroulis and Max von Essen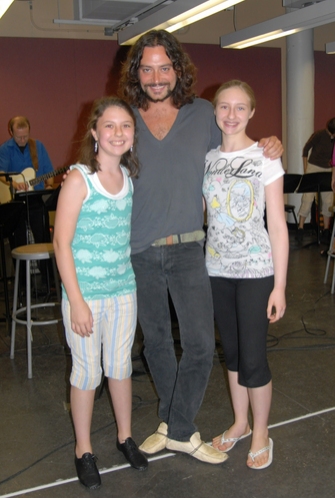 Constantine Maroulis and Erynn and Meaghan McLeod