Photo Coverage: Party Come Here with Finkel, Foster, Thoms, Mann, Hilty and Hopkins
Party Come Here,

a new musical by Daniel Goldfarb and David Kirshenbaum, will be part of the National Alliance for Musical Theatre's 17th Annual Festival of New Musicals, on September 25th-26th. It is one of eight new musicals being presented in excerpted staged readings, and the 45-minute presentation will be performed on Monday Sept 26th at 11:15 AM and 2:30 PM at Dodger Stages Theater 2.In

Party Come Here

, "A nervous groom, a statue of Christ, and a 500-year-old Jewish caveman converge to make miracles happen during a tropical storm on one magical night in Rio. Part farce, part fable,

Party Come Here

tells the story of a collision of cultures as tantalizing as the sexiest city in the world. Mistaken identity, spirituality, hope, family, sex – all set to irresistible Latin rhythms. From the author of

Modern Orthodox

and the composer of

Summer of '42

, this is an outrageous, original, outlandish, oddball, optimistic, ohmigod, one-of-a-kind show," according to press notes.The show features a book by Goldfarb, and music and lyrics by David Kirshenbaum, and is directed by Lonny Price, with musical direction by Vadim Feichtner.
The show stars Fyvush Finkel (Emmy Award-winner for "Picket Fences"), Hunter Foster (

The Producers

), Tracie Thoms (the upcoming film version of Rent), Megan Hilty (Wicked), Kaitlin Hopkins (

The Great American Trailer Park Musical

) and Terrence Mann (

Lennon

), and also features Chelsea Krombach, Michelle Ricci, Caesar Samayoa and Jason Weston.
The cast with gets ready to start
Feichtner, director
Lonny Price
and composer/lyricist
David Kirshenbaum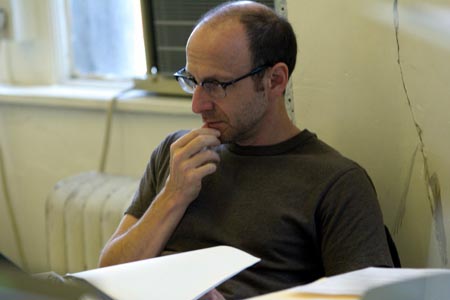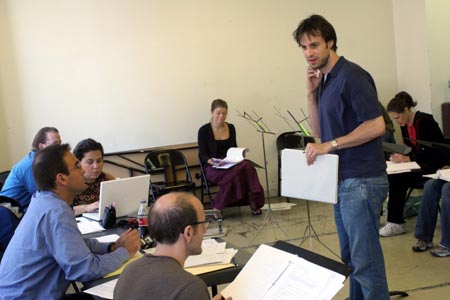 The creative team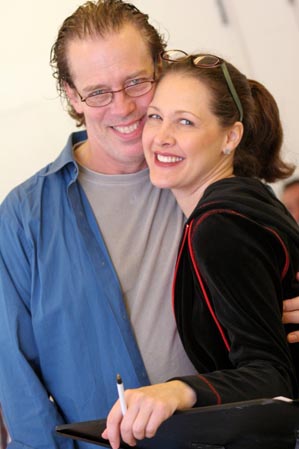 Mann and
Kaitlin Hopkins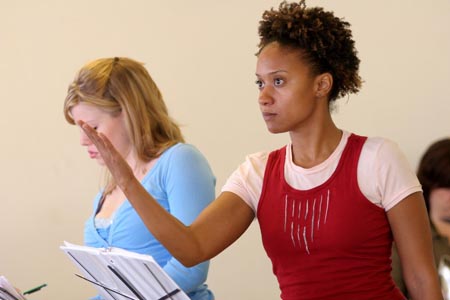 Megan Hilty
and Thoms
Hunter Foster
and Mann
Foster, Mann and Hopkins
Price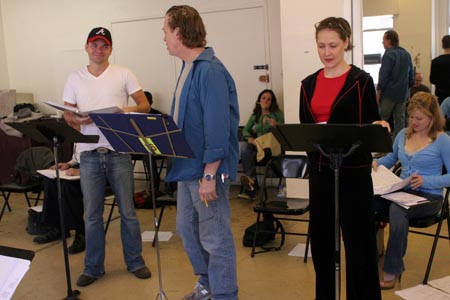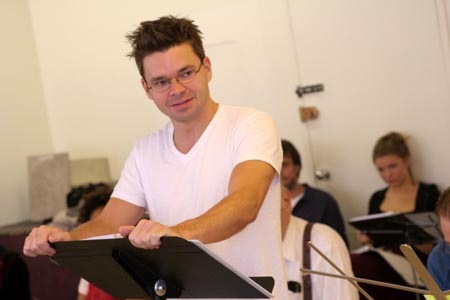 Hopkins and Foster
Foster and Hilty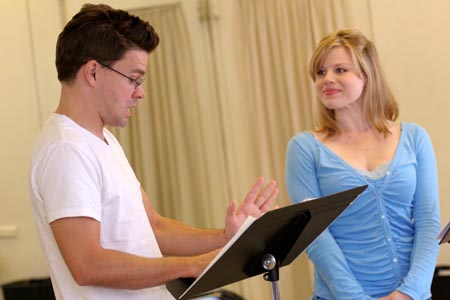 Hopkins, Thoms,
Fyvush Finkel
and Mann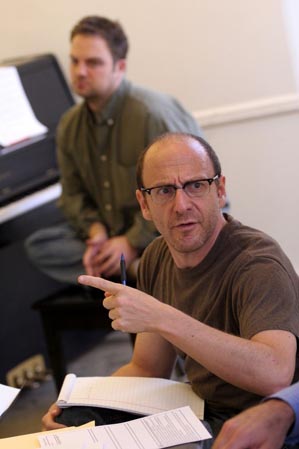 Feichtner and Price
Feichtner, Price and Kirshenbaum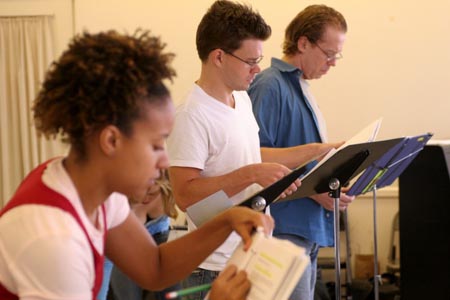 Thoms, Foster and Mann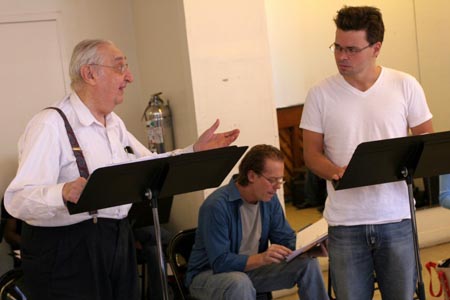 Finkel and Foster
Mann and Hilty
Related Articles
Ben Strothmann has been a portrait and theatrical photographer since 1995. Since building his first darkroom in his hometown of Milwaukee WI, his portrait studio (read more...)