Photo Coverage: Opening Night of R.Evolución Latina's BOUNTIFUL!
R.Evolución Latina's BOUNTIFUL opened on April 27, 2016 at Manhattan Movement and Arts Center. Broadway World has the first pictures of the red carpet event!
BOUNTIFUL, A TEACHER'S JOURNEY, was honored to have many supporters of the organization's eight years of service and influential friends from the Broadway and Latin Media community in attendance.
Among the guests was director & choreographer Sergio Trujillo who has continually shared his admiration and support of the organization's work and even surprised the international cast with a visit during rehearsals, arrived opening night with his partner, film star/ Broadway performer Jack Noseworthy. "I was very moved by the Bountiful Revolution that R.Evolución Latina has brought together, young dancers from all over Latin America and the U.S paired with some of the finest choreographers to create an entertaining, powerful and meaningful evening of dance. What a heroic undertaking by Luis Salgado and his team. Bravo!!!!". Other guests include director/choreographer Maria Torres who said: "Bountiful is a plentiful and fun show with a wonderful empowering message". Local Spanish TV host Rhina Valentin also joined the celebration and said, "Simply Breathtaking to experience this Broadway caliber production, conceived & directed by my very dear friend Luis Salgado". Mark Irish who works in the Retail Outreach department of Broadway Cares/Equity Fights AIDS, the parent/mentor organization of R.Evolución Latina said "A beautiful, buoyant evening of dance and inspiration. Luis set the tone with his opening speech. And the dancers took off into the heavens from their first appearances on stage. Truly an awesome evening." On Your Feet performer, Liz Ramos had much to say about the piece: "Fabulous, fabulous work!!!! I had no idea. Walking out two ladies were talking about the show and saying how much better this is than a broadway ticket. " more heart " they said... and I agree!".
BOUNTIFUL a unique, international choreographic event conceived and directed by Luis Salgado, will perform until Sunday May 1st at Manhattan Movement and Arts Center.
The choreographers include: Amanda Turner, Daniel Fetecua-Soto, Gabriela García, Matthew Steffens, Rebeca Tomás, Rickey Tripp,Valeria Cossu, and Luis Salgado. Coming from D1-Dance Company, the show also integrates choreographers Vania Masias and Michael Grijalva. There is also a special participation by Proyecto Milagros created by Harold Echevarria, a previous student of both D1 and RL.
Matthew Steffens leads in role of the teacher "Santiago" beside a NYC company that has been selected from the organization's adult educational program features: Aaron Heaps, Adam Bourque, Alana S. Thomas, Arielle Rosales, Avery Sobczak, Beverly Lopez, Cristal Lopez, Eduardo Uribe, Engels Santana, Harold Tampoc, Jasmine Paige Taylor, Joelle Anderson, Lea Kalisch, Luz M. Iturbe, Maria Ximena Salgado, Olivia Dante' Jones, Simonne Hill, Carlos David Salazar, Jhon Freddy Leudo Sevillano, Lillian González Arce, Mariana Herrera, Martha Isabel Córdoba, and Ryan Leon Arenas.
D1-Dance brings seasoned Peruvian dancers Alejandra Valera, Andrea Noriega, Angel Lozada, Athens Zaldiva, Eder Huynca, Edy Revilla, Jesus Pinto Alvan, Jordy Castro, Kiara Katica, Michael Grijalva, Mariano Carhuamaca, Mia Noel, Pedro Ibañez, and Sandra Begue.
The creative team rounds out with lighting designer Joel Silver, costume designer Amy Sutton, sound designer Erik Skovgaard, projection design by Manuel de la Portilla, percussionist Giancarlo de Trizio, and stage manager Amanda Kosack. The R.Evolucion Latina Production team is lead by Heather Hogan, Denisse Ambert, Gabriela Garcia and founder/director Luis Salgado.
For tickets and more information, go to www.revolucionlatina.org.
Photo Credits: Tania Palomenque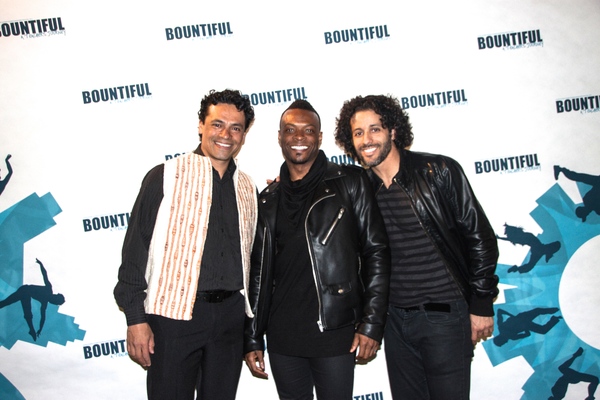 Choreographers Daniel Fetecua, Rickey Tripp and Luis Salgado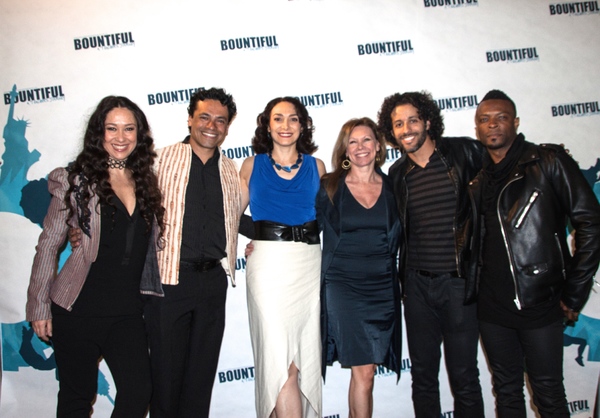 Valeria Cossu, Daniel Fetecua, Gabriela garcia, Amanda Turner, Luis Salgado and Rickey Tripp

Gabriela Garcia, Lucille DiCampli and Luis Salgado

Amanda Turner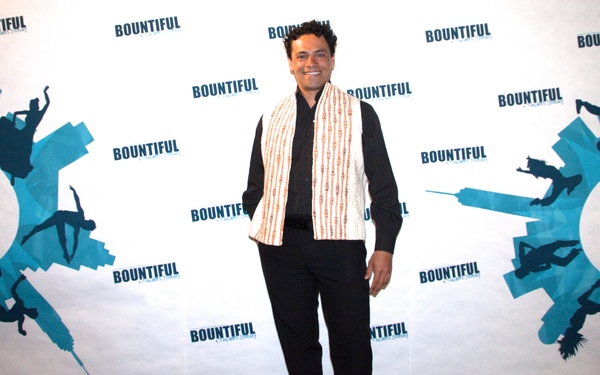 Daniel Fetecua

Luis Salgado and Denisse Ambert

Rhina Valentin, Luis Salgado and a bountiful guest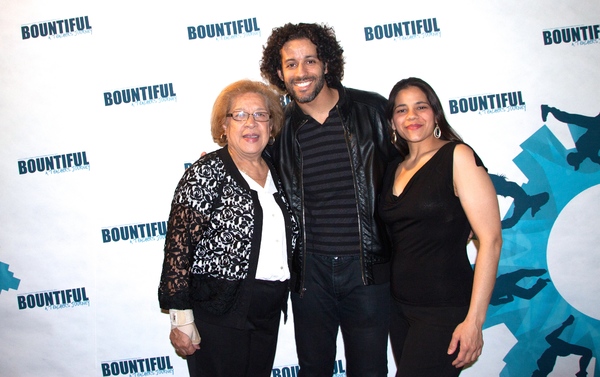 Luis Salgado and R.Evolucion Latina Supporters

Jack Noseworthy, Luis Salgado, Sergio Trujillo, Liz Ramos, Valeria Cossu, Matthew Steffens and Gabriela Garcia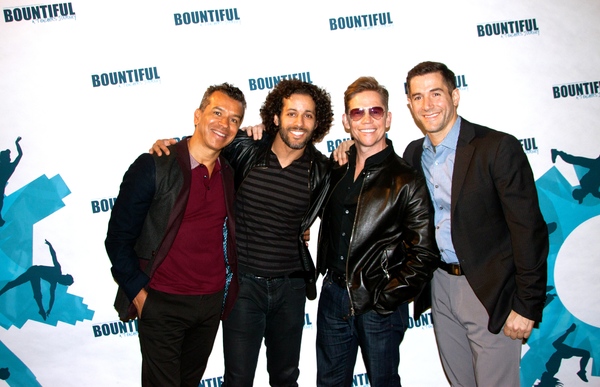 Sergio Trujillo, Luis Salgado Jack Noseworthy, Matthew Steffens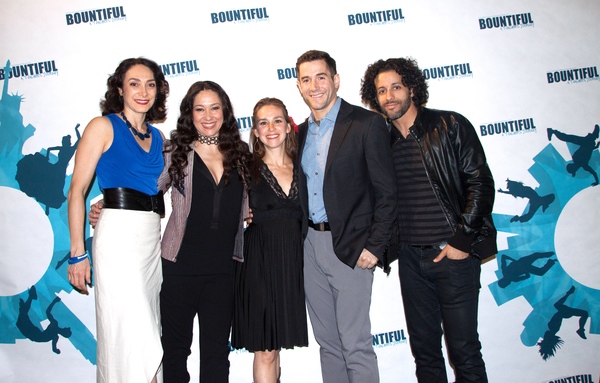 Gabriela Garcia, Valeria Cossu, Rebeca Thomas, Matthew Steffens and Luis Salgado

Rebeca Thomas

Jason River and Partner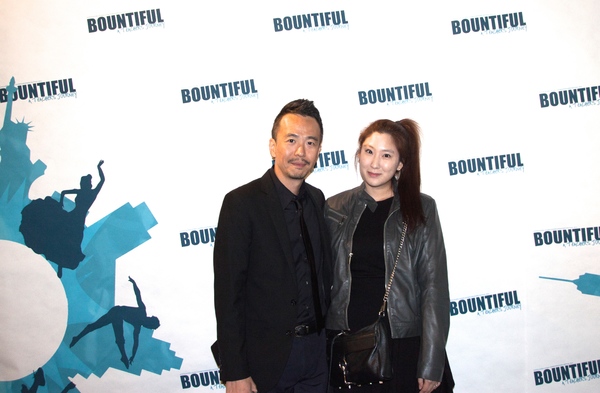 Jason River and Partner 2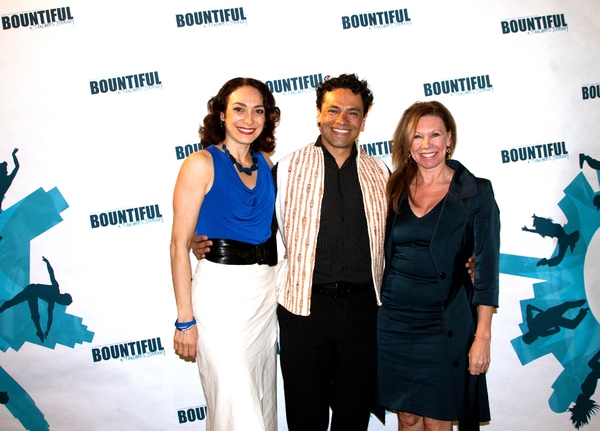 Gabriela Garcia, Daniel Fetecua and Amanda Turner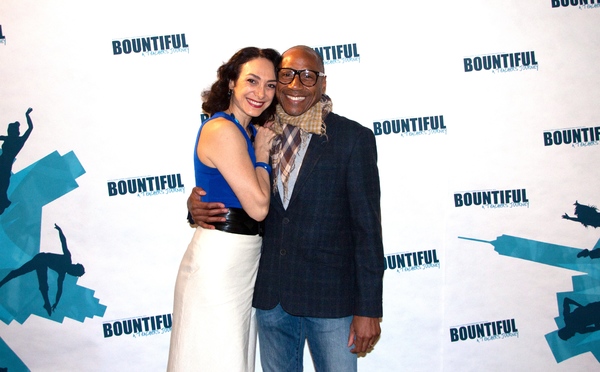 Gabriela Garcia and Michael Blake

Michael Blake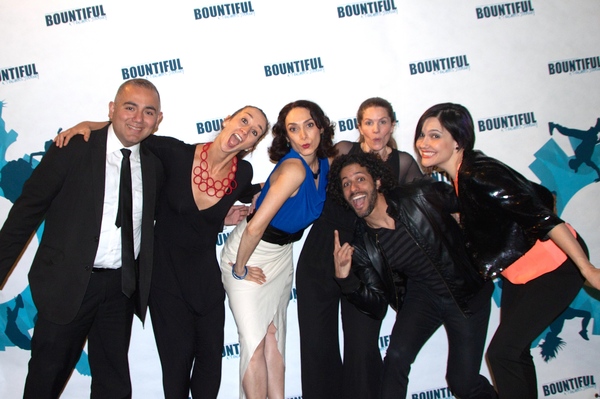 Erick Montoya, Vania Masias, Gabriela Garcia, Heather Hogan, Luis Salgado and Denisse Ambert

Erick Montoya, Vania Masias, Gabriela Garcia, Heather Hogan, Luis Salgado and Denisse Ambert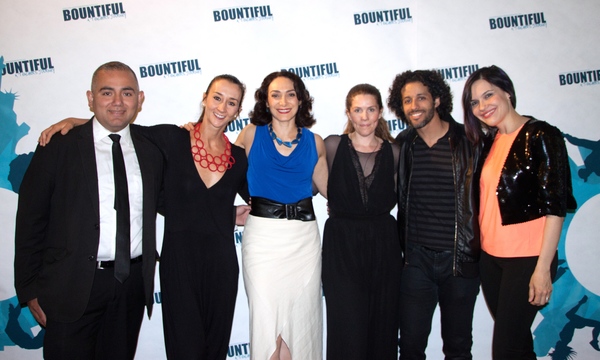 Erick Montoya, Vania Masias, Gabriela Garcia, Heather Hogan, Luis Salgado and Denisse Ambert

R.Evolucion Latina co-Aristic Director Heather Hogan and Founder/Director Luis Salgado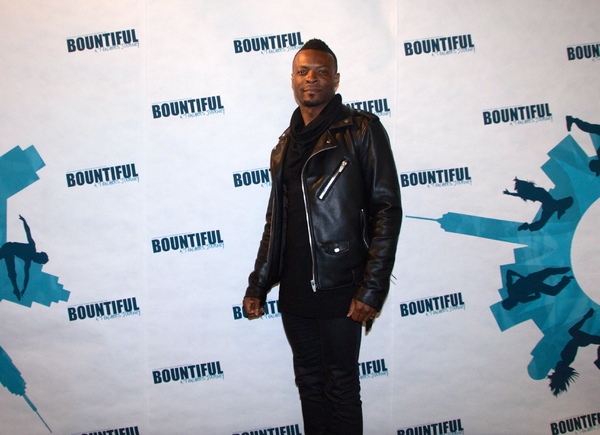 Rickey Tripp

Luis Salgado and R.Evolucion Latina Advisors Maria DiDia and Stephanie Zeiler

A bountiful Guest

two bountiful guests

Maria Torres and Guest