Latest News on Avery Sobczak
Stage Credits
  [US Tour]
Second National Tour, 2021
Performer (Swing) [Replacement]
  [US Tour]
First National Tour, 2017
Performer (Swing) [Replacement]
Stage
Performances
  [US Tour]
Second National Tour, 2021
Performer (Swing) [Replacement]
  [US Tour]
First National Tour, 2017
Performer (Swing) [Replacement]
Avery Sobczak News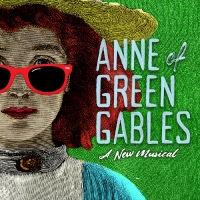 Review: ANNE OF GREEN GABLES: A NEW MUSICAL at The Goodspeed
by Ariana Straznicky-Packer - Aug 17, 2022
Brand new musical Anne of Green Gables is at the Goodspeed now through September 4, 2022. The classic story is brought to life in a heartfelt and clever folk-rock musical with beautifully developed and charming characters. he cast is absolute perfection and I would fight anyone who dares to change it. The writing and music is more than promising and I wish I could get my hands on this exact soundtrack. Anne of Green Gables is charming, well-written, and the performances are phenomenal. Don't miss this bold and vibrant new musical.
Complete Cast Announced for ANNE OF GREEN GABLES World Premiere Musical at Goodspeed Musicals
by Chloe Rabinowitz - Jun 9, 2022
Goodspeed Musicals has announced the cast for the world premiere of Anne of Green Gables: A New Musical. Find out who is in the cast and how to get tickets.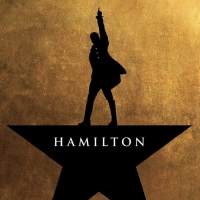 BWW Review: HAMILTON Returns to Austin
by Lynn Beaver - Dec 10, 2021
Lin-Manuel Miranda's HAMILTON, returns to Austin's Bass Concert Hall with full seats and roaring crowds. There are shows that shift the way we see theatre and this is one of those rare productions that will remain in our collective consciousness long after the final notes sound.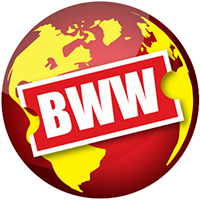 Nancy Anderson To Take On The Role Of Marilla Cuthbert In New Folk Rock Musical Version Of ANNE OF GREEN GABLES
by Stephi Wild - Jun 27, 2018
The Finger Lakes Musical Theatre Festival (FLMTF) has announced that Nancy Anderson will take take on the iconic role of Marilla Cuthbert in a developmental production ofAnne of Green Gables: A New Folk Rock Musical which features a book and lyrics by Matte O'Brien and music by Matt Vinson. The show runs July 5 through July 25 at the Merry-Go-Round Playhouse in Emerson Park and is presented by special arrangement with Justin Nichols.

BC Beat Announces Choreographers From Tony Nominated Shows
by Stephi Wild - May 7, 2018
BC BEAT, an evening that sells out and is yet intimate, dynamic, and playful, continues to stimulate new collaboration between choreographers, performers, directors, composers, and producers like no other event in New York City. Just ask Patrick McCollum. He was introduced to Steven Hoggett as a possible performer for his BC BEAT piece in 2011. Following their BC BEAT process, McCollum worked nonstop with Hoggett as an Associate Broadway Choreographer and this year, made his Broadway choreographic debut with THE BAND'S VISIT. McCollum is one of the many Broadway artists who have performed and choreographed at BC BEAT and have made the most of the opportunity at hand.
Casting Announced For New York Theatre Barn's ANNE OF GREEN GABLES And A STORY NO ONE KNOWS
by Julie Musbach - Apr 12, 2018
The eleventh season of New York Theatre Barn's New Works Series continues on Monday, April 16, 2018 with pre-premieres of two new musicals: Anne of Green Gables and A Story No One Knows.

Columbia University School of the Arts Presents BROKEN APRIL
by Julie Musbach - Jan 8, 2018
Columbia University School of the Arts is proud to present Arthur Makaryan's (Columbia MFA Directing Candidate 2018) production of BROKEN APRIL adapted by Ned Moore (Columbia MFA Dramaturgy Candidate 2018).

JOHNNY AND THE DEVIL'S BOX Comes to Rockwood
by A.A. Cristi - Nov 6, 2017
Johnny, a young fiddler from the mountains, must contend with a death in the family, the threat of the law, a hijacked fiddle contest and the loss of his true love on his way to becoming the greatest fiddle player anyone has ever seen. But how will he fare against the greatest threat of them all, the Devil himself? Inspired by the myths of fiddlers' dealing with the Devil, the piece takes a hard look at the association between a virtuoso's egotism and hellish temptation. Written by Douglas Waterbury-Tieman with direction by John Hurley, choreography by Jennifer Jancuska, music supervision by Scott Wasserman and music assistant direction by Matt Cusack.
The Media Theatre Presents WEST SIDE STORY
by BWW News Desk - Apr 10, 2017
The Media Theatre has the legendary musical "West Side Story" April 19 through June 11. With a book by Arthur Laurents and a sweeping score from Leonard Bernstein and Stephen Sondheim, the musical is often referred to as one of the all-time greats in the Broadway canon.