Photo Coverage: Opening Night Party at 'The Right Kind of People'
Charles Grodin
, a biting send-up of a fashionable Fifth Avenue co-op board opened on February 9 at 7pm at Primary Stages. BroadwayWorld was there to cover the after-party at Sarabeths.
Primary Stages (Casey Childs, Executive Producer - Andrew Leynse, Artistic Director – Elliot Fox, Managing Director) in association with Julian Schlossberg presents the New York premiere of the new play The Right Kind of People by Charles Grodin at Primary Stages at 59E59 Theaters (59 East 59 Street between Park & Madison Avenues). Under the direction of Chris Smith, the cast features Doris Belack, Stephen Bradbury, Fred Burrell, Mitch Greenberg, Keith Jochim, Katherine Leask, Ed Owens, Robert Stanton, Evan Thompson and John C. Vennema. Preview performances began Tuesday, January 24, 2006 for a limited engagement through Sunday afternoon, March 5, 2006.
The Right Kind of People by Charles Grodin is a biting send-up of a fashionable Fifth Avenue co-op board, where issues of race, gender and social status simmer just beneath the surface. This comedy, from the celebrated screen actor who made sarcasm and satire a legendary art, comes to Primary Stages following its world premiere at the Magic Theatre in San Francisco, where it was one of the highest grossing shows in that theatre's 37-year history.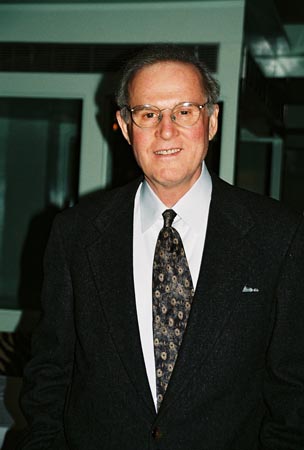 Charles Grodin (Playwright)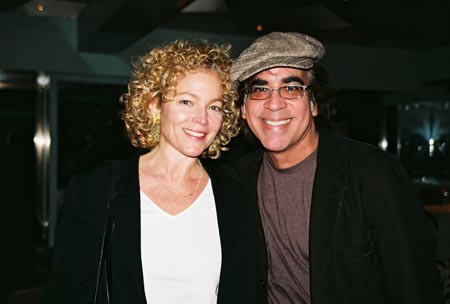 Amy Irving and Richard Jay-Alexander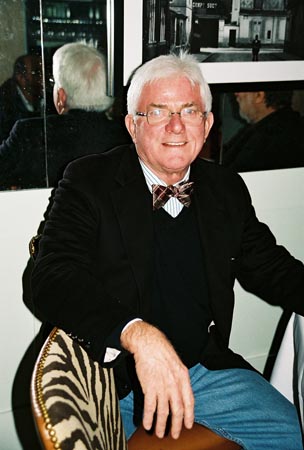 Phil Donahue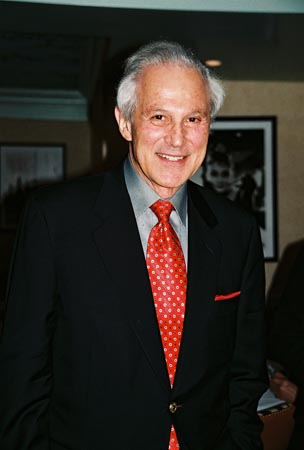 John Gabriel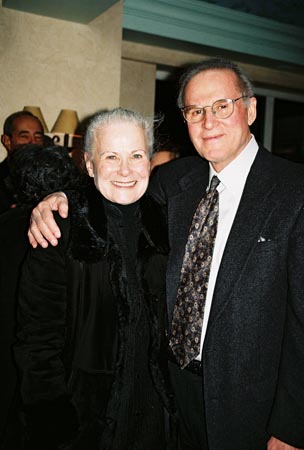 Joanne Jacobson and Charles Grodin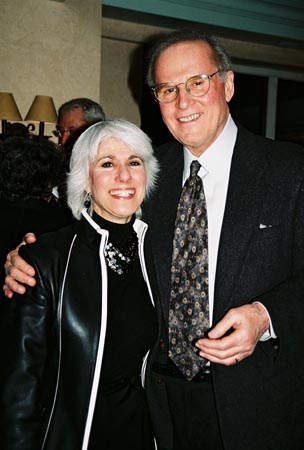 Jamie deRoy and Charles Grodin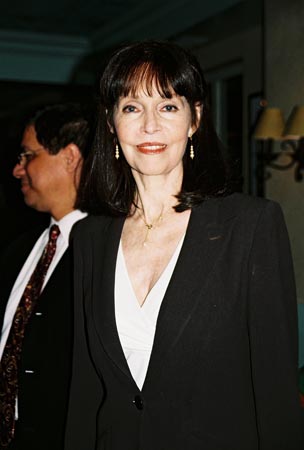 Barbara Feldon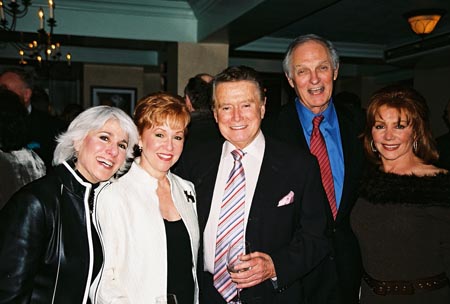 Jamie deRoy, Elaine Orbach, Regis Philbin, Alan Alda and Joy Philbin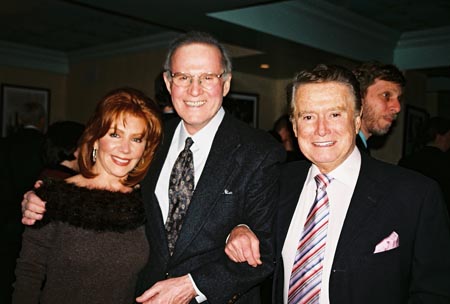 Joy Philbin, Charles Grodin and Regis Philbin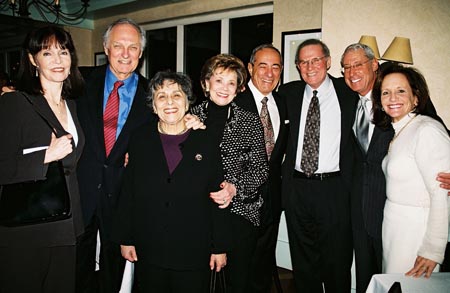 Barbara Feldon, Alan Alda, Arlene Alda, Matilda Cuomo, Honorable Mario Cuomo, Charles Grodin, Henry Schleiff and Peggy Schleiff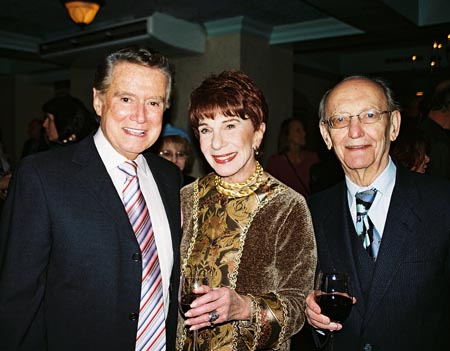 Regis Philbin, Doris Belack (Betty Butler, Mrs. Goldberg) and Philip Rose (Broadway Producer)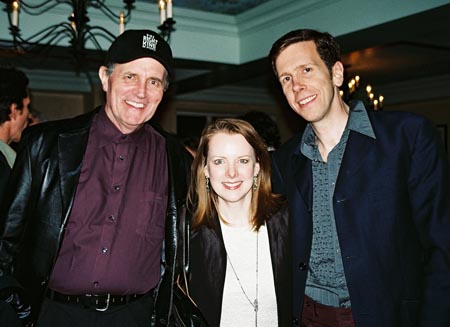 Stephen Bradbury (Bill Hayes), Katherine Leask (Claire Wilson, Mrs. Barrett) and Robert Stanton (Tom Rashman)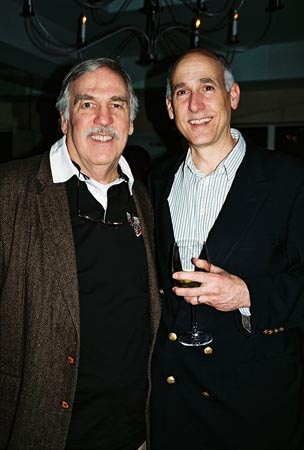 Edwin Owens (Frank Rashman) and Mitch Greenberg (Doug Bernstein)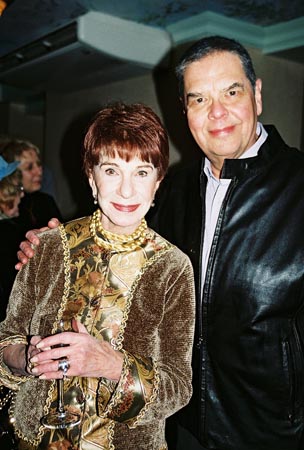 Doris Belack and Keith Jochim (Jack Carmichael, Mr. Goldberg)

Evan Thompson (Coles Lange)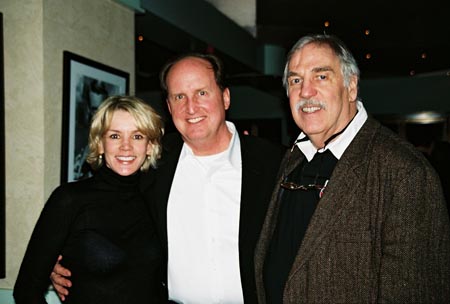 Alexandra Neil, John Vennema (Craig Hutto) and Edwin Owens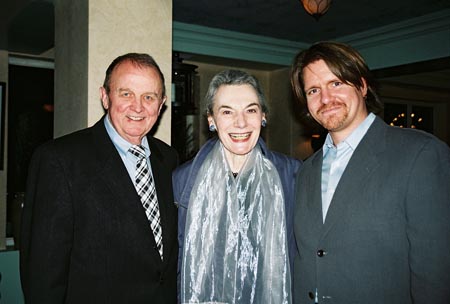 Fred Burrell (Bruce Delson, Mr. Barrett), Marian Seldes and Chris Smith (Director)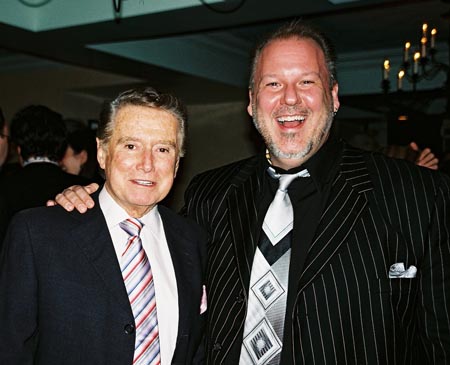 Regis Philbin and Jay Duckworth (Prop Master)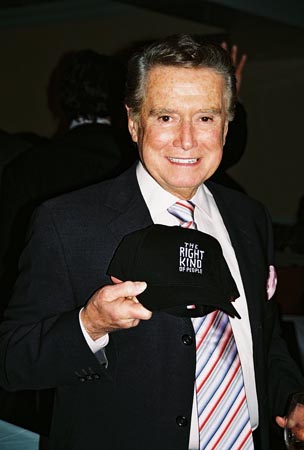 Parting shot of "The Right Kind of People's" opening night guest, Regis Philbin sporting a baseball cap that says it all!