Latest News on Phil Donahue
Phil Donahue News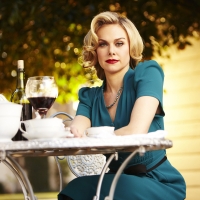 BWW Interview: Laura Bell Bundy Presents BORN TO ENTERTAIN Concert at Holmdel Theatre Company 7/16
by Erica Handel - May 19, 2022
Laura Bell Bundy headlines Holmdel Theatre Company's next installment of its 'Broadway at the Barn' series on Saturday, July 16. The Broadway favorite will perform a solo concert called 'Born to Entertain,' which takes audiences through a journey of her life and career.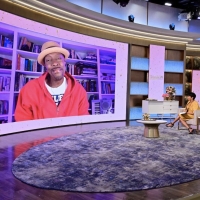 Tamron Hall Celebrates 500 Episodes of Talk Show
by Marissa Tomeo - May 12, 2022
Recently nominated for four Daytime Emmy awards, the nationally syndicated daytime talk show 'ÄúTamron Hall'ÄĚ aired its 500th episode today with guest appearances from comedian¬†Arsenio Hall¬†and Tamron'Äôs good friend, actress¬†Kim Fields. Arsenio and Tamron bonded over more than sharing the same last name, they also discussed their mutual love for Prince and the relationship they both had with him, while Fields opened up about the beginning of her longtime friendship with Tamron. The celebratory episode also included a highlight reel featuring top moments from three seasons of 'ÄúTamron Hall.'ÄĚ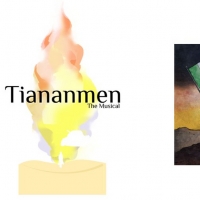 Quixote Productions Announces Five New Musicals Including TIANANMEN Directed by Telly Leung, AMERICANO! & More
by Chloe Rabinowitz - Sep 17, 2021
After producing Americano! 'Äď based on the life of a DREAMer 'Äď last year with The Phoenix Theatre Company, Arizona-based Quixote Productions, Jason Rose producer, announced today an ambitious slate of upcoming new musicals, all with commercial aspirations, scheduled to debut over the next several years, created by artists from around the world.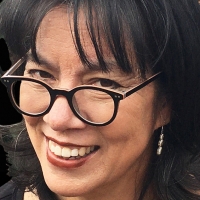 BWW Interview: Sandra Tsing Loh THE BITCH IS BACK - This Time With Special Guests
by Gil Kaan - Jun 16, 2021
Sandra Tsing Loh streams her 2015 comedic hit THE BITCH IS BACK for The Broad Stage, beginning June 23, 2021. This streaming performance of THE BITCH IS BACK recorded live will be complemented with added live talkbacks featuring special guests Marlo Thomas, Caroline Aaron, Marilu Henner, Melanie Mayron and JoBeth Williams. The ever-industrious Sandra made some time between frequent COVID-safe book-signing/lawn parties to answer a few of my queries.
Pete Davidson, Senator Amy Klobuchar and More to Appear on LATE NIGHT WITH SETH MEYERS May 3 'Ä" May 10
by Chloe Rabinowitz - May 3, 2021
Guests have been announced for¬†LATE NIGHT WITH SETH MEYERS the week of May 3 'Äď May 10. Monday, May 3: Guests Michael Che (That Damn Michael Che) and Richard Kind (Everything'Äôs Gonna Be Okay). Mario Duplantier sits-in with the 8G Band. Show 1139A.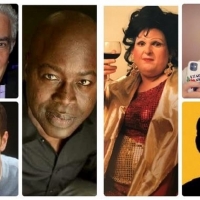 PIANO BAR LIVE! Streams Tonight with Aaron Lee Battle, Ruby Rims, Patrick Pevehouse and Jaclyn P Dharling
by Chloe Rabinowitz - Oct 27, 2020
Featuring new performers with every show, the weekly, award-winning Piano Bar Live! (PBL!) streams tonight Tuesday, October 27th at 7:15 pm ET, with hosts Scott Barbarino and Aaron Lee Battle. PBL! is continuing the long-established tradition of the piano bar-that special place where we can gather, entertain, support and create.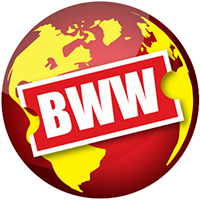 Kate Mulgrew To Receive 2020 Eugene O'Neill Lifetime Achievement Award In Virtual Ceremony
by Stephi Wild - Oct 7, 2020
Today, Irish American Writers & Artists, Inc. (IAW&A) announced that Kate Mulgrew will receive the nonprofit organization's 2020 prestigious annual Eugene O'Neill Lifetime Achievement Award in a virtual ceremony on December 7, 2020.
Scoop: Listings for TAMRON HALL on ABC 9/7 - 9/11
by TV Scoop - Sep 4, 2020
Find out what's happening on Listings for TAMRON HALL and if it's a new episode, airing on ABC on Monday, September 7, 2020!
Piano Bar Live! Continues Live-Streaming On Tuesday, June 30
by Stephi Wild - Jun 27, 2020
Piano Bar Live! continues Tuesday, June 30th at 7:15 pm ET, following New York City's 7 O'Clock Cheer. This week's guests will be John Bronston, Kathy 'Babe' Robinson, Ruby Rims, Katie Dunne McGrath, Rick Jensen, Michael Kirk Lane, Riley Yates, Collin Yates, Scott Barbarino, Tony Javed and our weekly mystery guest.
Scoop: Upcoming Guests on TAMRON HALL, 5/11-5/15
by TV Scoop - May 8, 2020
Get all the scoop on Upcoming Guests on TAMRON HALL, 5/11-5/15!