Click Here for More Articles on AVENUE Q
Photos: NYMF Awards Gala
The 2006 NYMF Awards for Excellence were presented on Sunday, November 12th at the Hudson Theatre (145 W. 44th St.).
The Awards were featured as part of the NYMF 2006 Awards Gala honoring Kevin McCollum (producer of The Drowsy Chaperone, Rent, Avenue Q, [title of show], and the upcoming High Fidelity and In The Heights). The Drowsy Chaperone's Bob Martin served as Master of Ceremonies for the evening, which featured special performances by fellow Drowsy cast members Sutton Foster and Beth Leavel, Anthony Rapp (Rent), and more. The evening's performance was directed by Casey Hushion.
"From day one, it has been our plan to have awards such as these for shows in the Festival," said Kris Stewart, NYMF Founder and Executive Director. "There is such a volume of good work happening that it is tremendously important to find a way to recognize, acknowledge and congratulate the best of it."
The 3rd Annual New York Musical Theatre Festival, presented at various venues in New York from September 10th through October 1st, broke attendance records earlier this year.
Visit www.nymf.org for more on the New York Musical Theatre Festival.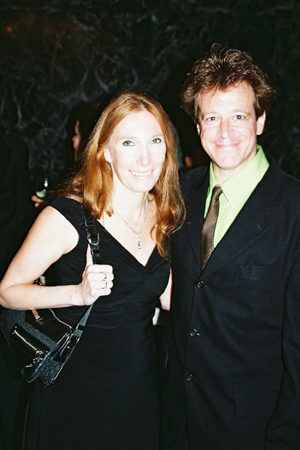 Miriam Gordon and Paul Scott Goodman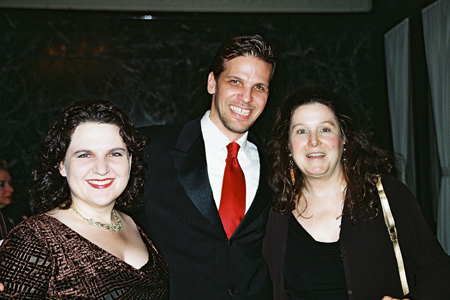 Elizabeth Lucas, David Leidholdt (NYMF, Senior Associate Producer) and Constance L. Mortell

Kecia Lewis-Evans, Georgia Engel, Andrea Chamberlain,and Jennifer Smith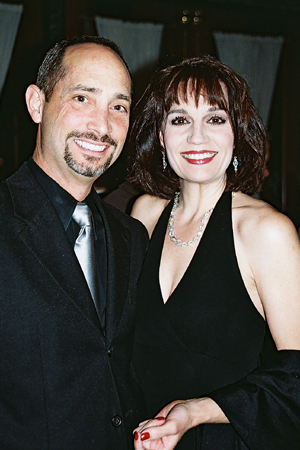 John Milne with wife Beth Leavel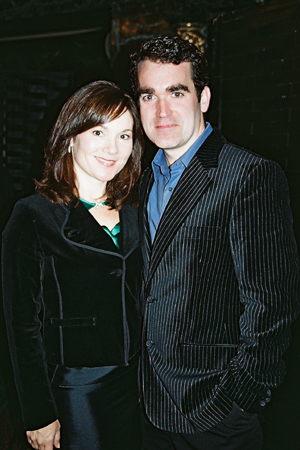 Jennifer Prescott and Brian D'Arcy James

Edward Hibbert, Casey Nicholaw, Beth Leavel and John Milne

Casey Nicholaw, Joey Sorge and Lisa Lambert

Kris Stewart (NYMF, Executive Director) and Producer Kevin McCollum (NYMF Gala Honoree) and wife Lynette Perry McCollum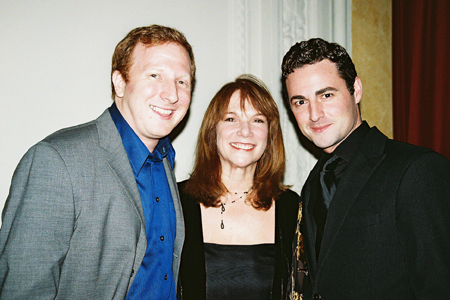 Hunter Bell, Jacqueline Davis and Max von Essen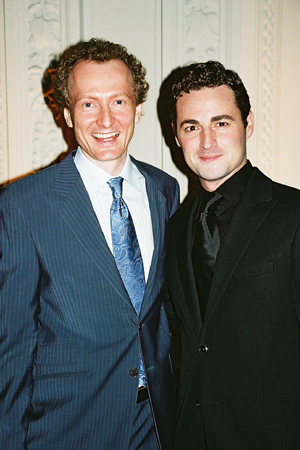 Bob Martin and Max von Essen

Constance L. Mortell, JB Edwards, Sharon Fallon and Nancy Weber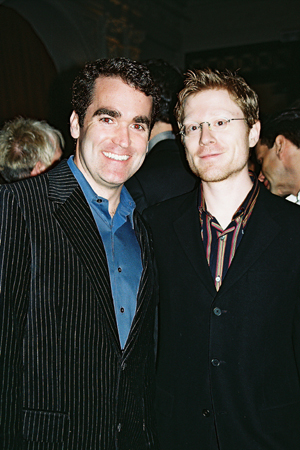 Brian D'Arcy James and Anthony Rapp

Sutton Foster and Kevin McCollum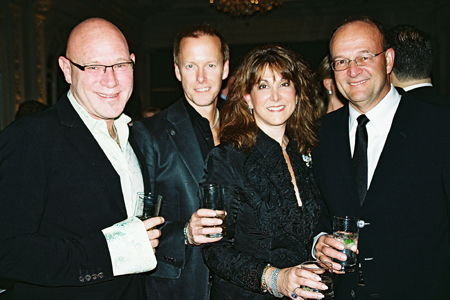 Gary Garrison, Art Manke, Stephanie McClelland and Carter McClelland

Isaac Hurwitz and Anthony Rapp

Anthony Rapp, Beth Leavel and Max von Essen

Michael Berresse, Kevin McCollum and Lynette Perry-McCollum

Kelli O'Hara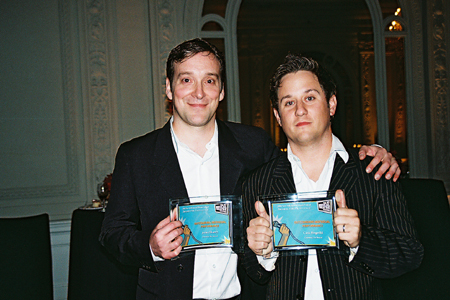 Jeremy Shamos (NYMF Winner of the 2006 Award for Excellence / Outstanding Individual Performance in Gutenberg! the Musical) and Chris Fitzgerald (NYMF Winner of the 2006 Award for Excellence / Outstanding Individual Performance in Gutenberg! the Musical)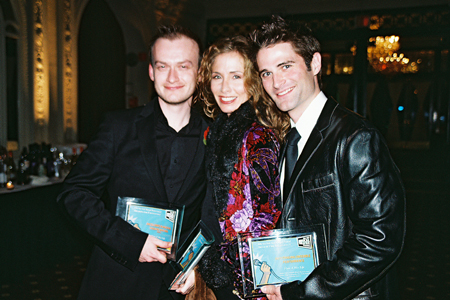 NYMF Winners of the 2006 Award for Excellence / Outstanding Ensemble Performance in Have A Nice Life: Conor Mitchell, Michelle Blakely and Charles Hagerty

NYMF Winner's of the 2006 Award for Excellence / Outstanding Ensemble Performance in Have A Nice Life: Michael Berry, Kevin Carolan and Conor Mitchell

NYMF Winner's of the 2006 Award for Excellence / Outstanding Ensemble Performance in Have A Nice Life: Kevin Carolan, Nikki Snelson , Michael Berry and Charles Hagerty

Christian Campbell (NYMF Winner of the 2006 Award for Excellence / Outstanding Individual Performance in Drift)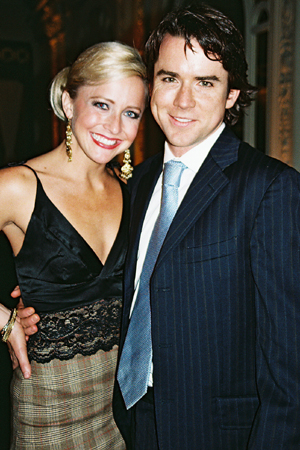 Nikki Snelson and Christian Campbell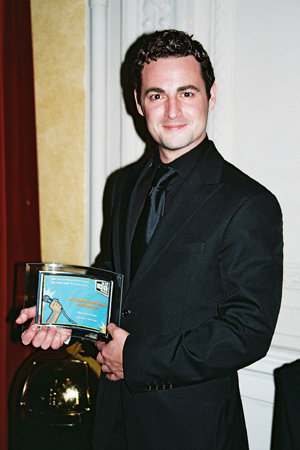 Max von Essen (NYMF Winner of the 2006 Award for Excellence / Outstanding Individual Performance in Desperate Measures)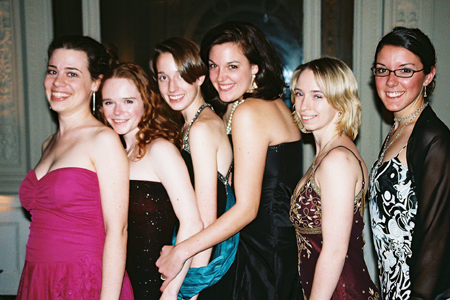 Meg Keene (NYMF, Operations Manager),
Bonnie McLaughlin
(NYMF, Marketing Manager), Sarah Taylor Ellis (NYMF, Gala Intern), Leslie Waters (NYMF, Gala Intern), Lauren Page Burner (NYMF, Gala Intern) and Jacqui Kaiser (NYMF, Gala Intern)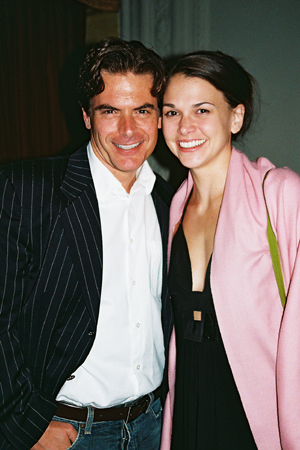 Francis Kelly (Verizon "Best of the Fest" Audience Prize for
Smoking Bloomberg
) and Matt Pyra (Verizon)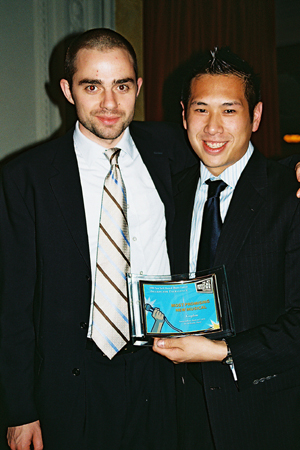 Aaron Jafferis (NYMF Winner of the 2006 Award for Excellence / Most Promising New Musical,
Kingdom
), and
Eric Louie
(NYMF Winner of the 2006 Award for Excellence / Most Promising New Musical,
Kingdom
)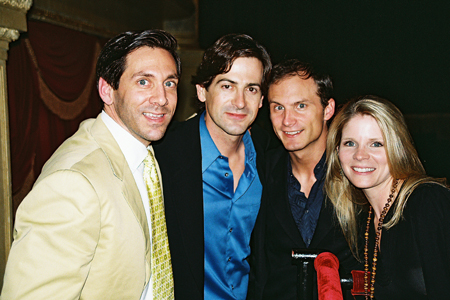 Michael Berresse
,
Greg Naughton
(NYMF Winner of the 2006 Award for Excellence / Outstanding Individual Performance
Alive in the World
),
Jeff Bowen
and
Kelli O'Hara
Roy Miller
with wife Heather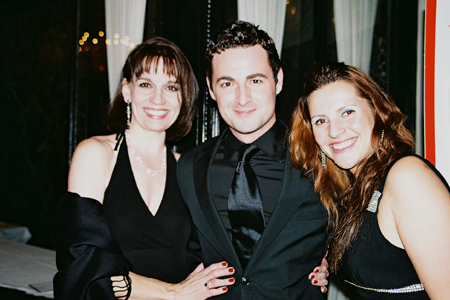 Beth Leavel
,
Max von Essen
and Violetta Tosic (Event Manager)