Photo Coverage: Myrna and Freddie Gershon Host 30th Anniversary Celebration for Lynn Ahrens and Stephen Flaherty at 54 Below
Myrna and Freddie Gershon hosted a full house at 54 Below on Thursday the 26th of September for the 30th Anniversary Celebration of songwriting team Lynn Ahrens and Stephen Flaherty. Among their extensive body of work, the two have received the Tony Award, Drama Desk and Outer Critics Circle Awards and received two Grammy nominations for their score of the Broadway musical Ragtime. They also garnered two Academy Award nominations and two Golden Globe nominations for the songs and score of Twentieth Century Fox's animated feature film, Anastasia (Gold Record and Number One Song.) They are co creators of the Broadway musicals Once On This Island (eight Tony Award nominations, London's Olivier Award for Best Musical) and Seussical (Grammy and Drama Desk nominations).
In addition to performing some of their own work, other performances were given by Stephanie J. Block, Liz Callaway, LaChanze, Kecia Lewis, Sean McCourt, Brian Stokes Mitchell and Mary Testa.
Joining Myrna and Freddie were Benj Pasek (A Christmas Story, Dogfight, Edges and James and the Giant Peach), New York City ArtsConnection's Steve and Jane Tennen, Renee and Karl Landegger, David De Silva (author of FAME) and Sol Stern, Jean Claude Baker (Chez Josephine), Ronnie Shuster (Principal, P94, The Spectrum School), Kathy Dowd Ciric (NYC Department of Education), the Manhattan Theatre Club's Florie Seery, New-York Historical Society's Sharon Dunn and "That's Kentertainment" Ken Kleiber.
The Gershons designed a special 3-D cake (including a photo of their dog Buddy!) for Ahrens and Flaherty which chef Andre Marrero prepared and provided Champagne for all the guests to toast the duo, who thanked Myrna and Freddie from the stage for their generous support.
Photos by Annie Watt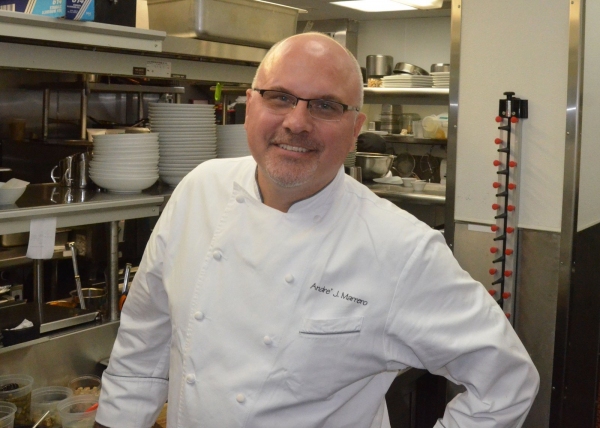 Chef Andre Marrero

The audience!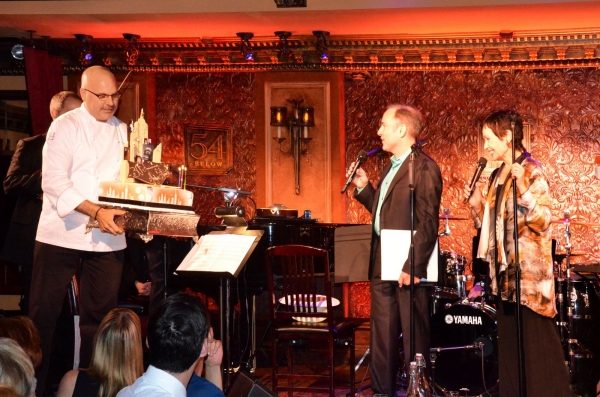 Andre Marrero, musical director Ted Sperling, Stephen Flaherty and Lynn Ahrens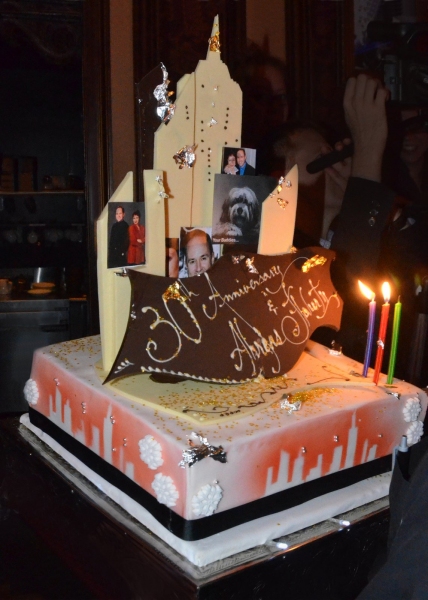 The Cake!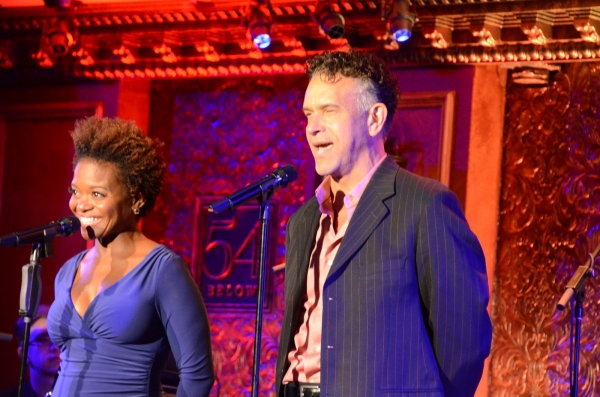 LaChanze and Brian Stokes Mitchell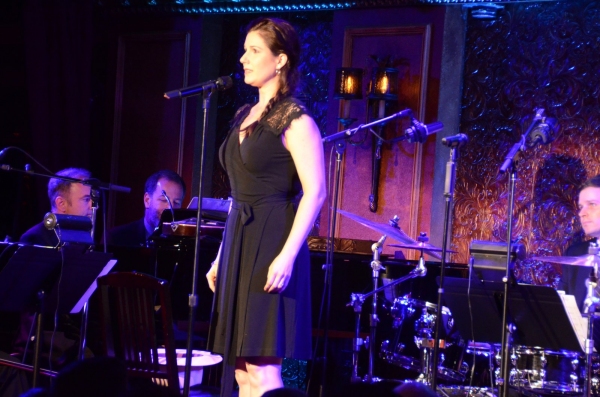 Stephanie J. Block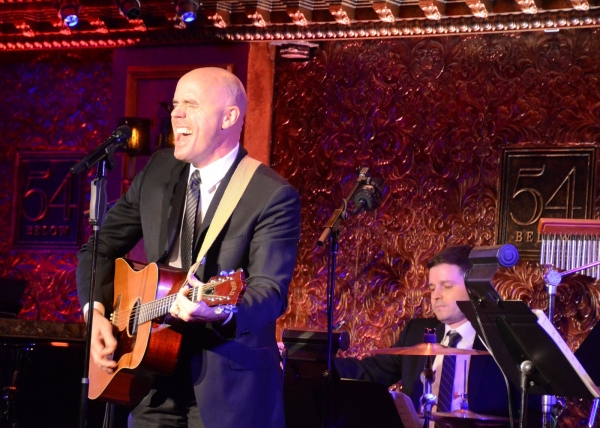 Sean McCourt

Sean McCourt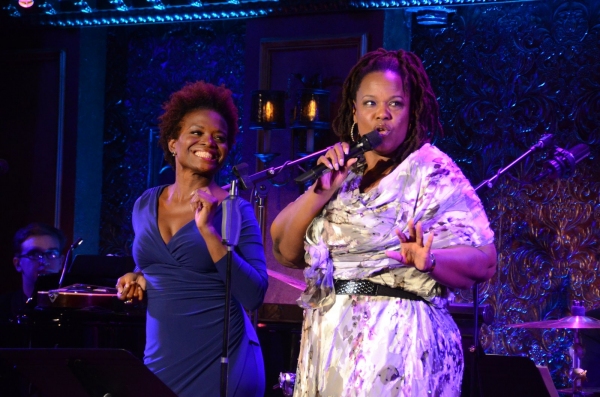 LaChanze and and Kecia Lewis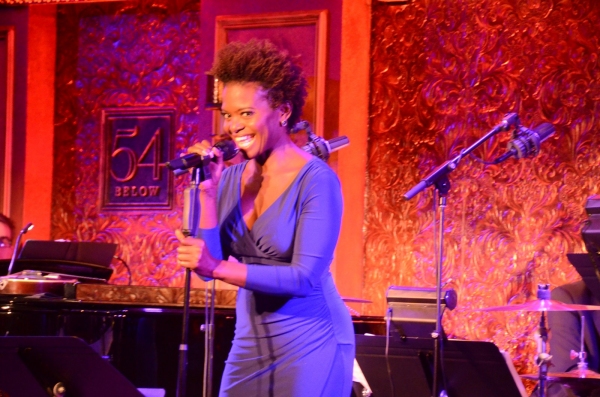 LaChanze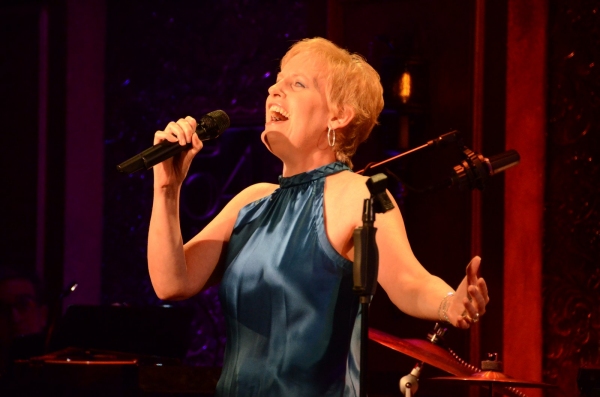 Liz Callaway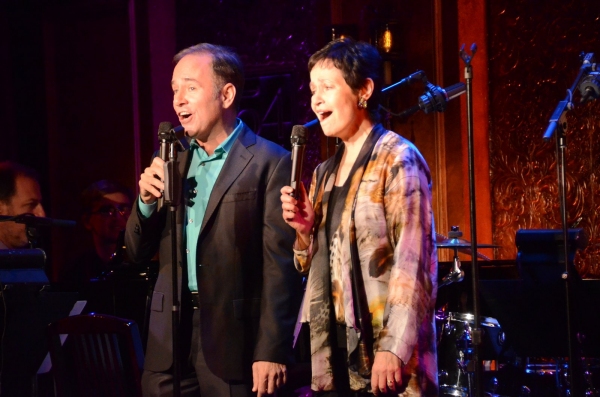 Stephen Flaherty and Lynn Ahrens

David De Silva (author of FAME) and Sol Stern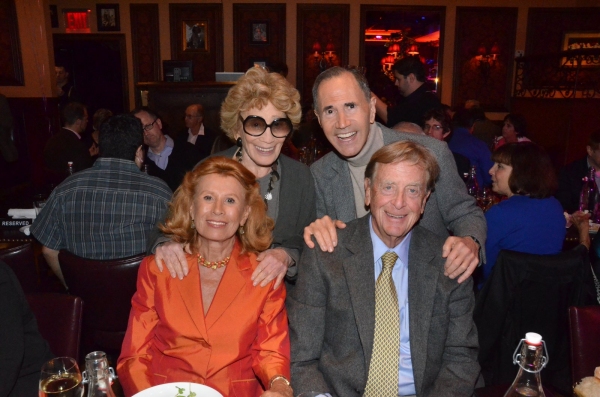 Renee and Karl Landegger, Myrna and Freddie Gershon

Ken Kleiber, Freddie and Myrna Gershon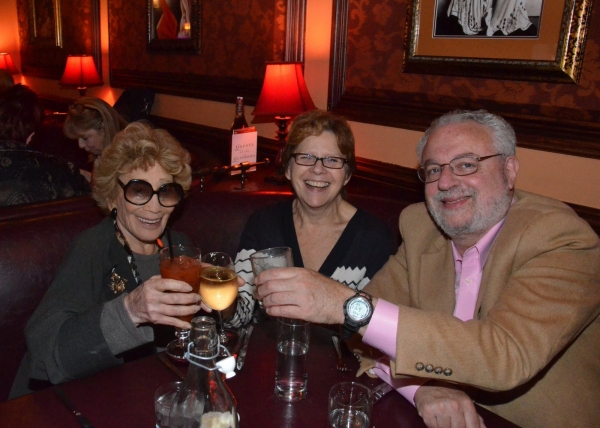 Myrna Gershon, Sharon Dunn and Harvey Zirofsky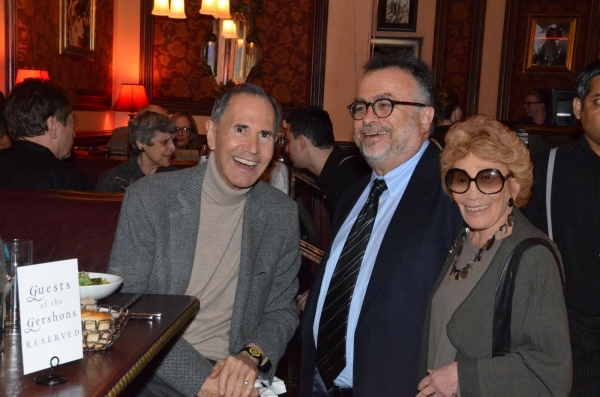 Freddie Gershon, Richard Frankel, Myrna Gershon

Steve Baruch, Myrna and Freddie Gershon

Alex Topkins, Myrna Gershon, Benj Pasek, Freddie Gershon

Jane and Steve Tennen (Arts Connection), Kathy Dowd Ciric, Ronnie Shuster, Myra and Freddie Gershon

Myrna and Freddie Gershon, Jean Claude Baker (Chez Josephine)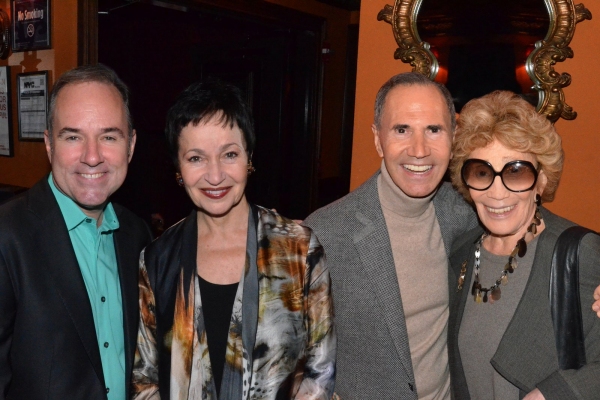 Stephen Flaherty, Lynn Ahrens, Freddie and Myrna Gershon