Latest News on David De Silva
David De Silva News
FAMA se despide del EDP Gran Vía este domingo
by Juan-Jose Gonzalez - Jun 24, 2022
El musical se estrenó oficialmente en la capital el 22 de marzo después de su paso por Barcelona.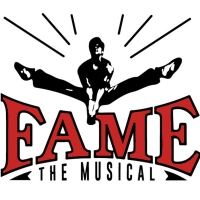 University of Nebraska Omaha Musical Theatre Announces Summer Musical Theatre Academy
by David McKibbin - Mar 23, 2022
The University of Nebraska Omaha College of Communication, Fine Arts, and Media, The School of the Arts, and UNO Theatre announce the first UNO Summer Musical Theatre Academy 2022.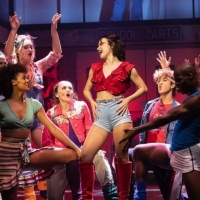 FAMA llegará el mes que viene al EDP Gran Vía de Madrid
by Juan-Jose Gonzalez - Feb 24, 2022
El musical dirigido y coreografiado por Coco Comín comenzará funciones el 4 de marzo.
Veniu Fama convoca audiciones para FAMA en Madrid
by Juan-Jose Gonzalez - Jan 26, 2022
Se busca mujer doble cover Miss Bell / Miss Sherman para el espectáculo dirigido y coreografiado por Coco Comín que podrá verse en Madrid a partir de marzo.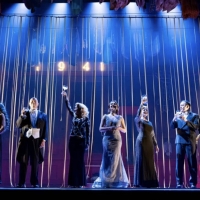 Nuevos títulos llegan a Madrid en los próximos meses
by Juan-Jose Gonzalez - Jan 25, 2022
La temporada de musicales 2021-2022 continúa como una de las más proliferas de la historia.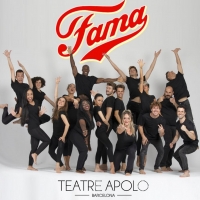 IG LIVE: Hablamos el reparto de FAMA en directo
by Angeles Diaz - Oct 5, 2021
Con la llegada del famoso musical al Teatre Apolo de Barcelona el próximo viernes 8 de octubre, el equipo de Fama ha preparado algo especial previo a su estreno. En esta ocasión nos pondremos a bailar con el reparto de FAMA EL MUSICAL mañana a las 12 PM en Instagram Live de BWW Spain donde su reparto nos contará todos los detalles de esta nueva producción.
BWW SPECIAL: Repasamos la historia del musical FAMA
by Angeles Diaz - Oct 4, 2021
Con la llegada del famoso musical al Teatre Apolo de Barcelona el próximo viernes 8 de octubre, BWW Spain quiso repasar el recorrido de esta obra conocida mundialmente.  FAMA surgió a raíz de la película homónima de 1980, que obtuvo premios como dos Óscars, un BAFTA y un Globo de Oro. El musical se realizó por el libreto de José Fernandez, música de Steve Margoshes y letras de Jacques Levy. Concebido y desarrollado por David de Silva, uno de los productores del largometraje original.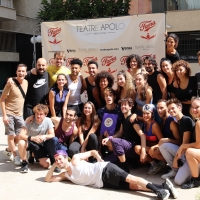 FAMA: EL MUSICAL se presenta en la Escuela Coco Comín
by Nuria Pedret - Sep 9, 2021
La rueda de prensa que se ha celebrado hoy ha contado con la presencia de Coco Comín, de las productoras y del elenco de la obra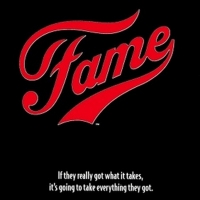 Awkwafina, Debbie Allen & More Unite for FAME 40th Anniversary Fundraiser
by Sarah Jae Leiber - Feb 8, 2021
In honor of the 40th anniversary of the iconic film 'FAME,' Alumni & Friends of LaGuardia High School and the LaGuardia Parents Association, both 501(c)3 non-profit organizations, will co-host a virtual fundraiser to celebrate the legacy of this groundbreaking 1980 film that inspired millions.
Watch FAME THE MUSICAL Online Free For 48 Hours Only
by Stephi Wild - Sep 25, 2020
Selladoor helps kick start the next phase of The Shows Must Go On, a series of weekly shows streamed on You Tube, with their smash hit 30th anniversary production of Fame the Musical.
David De Silva Videos
STAGE TUBE: FAME FOREVER Comes to Life at Circle Players
by Jeffrey Ellis - Jul 5, 2011
David De Silva, the creator and producer of the motion picture Fame, and also the stage adaptation, discusses his latest endeavor: Fame Forever, a sequel to the hit musical, with director-producer Evan Seplow
David De Silva Frequently Asked Questions
How many shows has David De Silva written?
David De Silva has written 1 shows including Fame on 42nd Street (Conceiver).