Photo Coverage: Mandy Gonzalez Makes NJPAC Cabaret Debut in AMERICAN SONG Series
On Saturday Night, March 30, 2019, Mandy Gonzalez KNOCKED IT OUT OF THE BALLPARK - twice, with 2 performances at NJPAC'S Chase Room. The room was SRO - full of fans, family and friends for the debut of her new show, titled Mandy Gonzalez: MORE THAN FEARLESS ... and it was something to behold.
Put together with her ALL NEW TEAM, she chose wisely by enlisting Musical Director/Arranger, James Sampliner and Director Richard Jay-Alexander. With an extraordinary band, comprised of Jamie Eblen on drums, Tim Basom on guitars and Rob Jost on bass (all on loan from DEAR EVAN HANSEN), the evening was a mix of musical and theatre nirvana.
Dressed to stun, Ms. Gonzalez earned multiple standing ovations and they were well deserved for this remarkably cohesive evening of stories, hilarity, heartbreak and extraordinary music, with the band even doing occasional and stunning vocal back-up. During the course of the evening, Mandy refers to Lin-Manuel Miranda and how happy and proud she is to be a small part of the meteor that is the man. That stated, last night, she became a meteor in her own right. The musical menu would make any actor/singer wince, but she delivered and delivered and delivered.
When telling us about returning to the Richard Rodgers Theatre (where IN THE HEIGHTS played) for her start at HAMILTON (in the very same theatre and in her same dressing room #8) she, herself, got overwhelmed while singing, "As If We Never Said Goodbye" ... it was breathtaking.
Another amazing moment was her creation of MANDY'S PLAYHOUSE" (spoiler alert), where she will fulfill her fantasies of all the roles she will never get to play. For every show she does, there will be a new installment in this section and she started with a knockout, from SWEET CHARITY.
Her love for her family, her history, her parents, her own daughter and husband, all a huge part of her amazing puzzle, with musical choices that clinch the deal ... every time. The night was full of showstoppers, but Bruce Springsteen's "Born To Run" and Jim Steinman's "Total Eclipse Of The Heart" brought down the house.
Go see MORE THAN FEARLESS. It's pure Mandy Gonzalez, just the way you want her. BroadwayWorld was thrilled to be there last night, for this stunning debut.
Check out photos of the performance below.
Photo credit: Genevieve Rafter-Keddy

Craig Pierce (NJPAC)

Mandy Gonzalez

Mandy Gonzalez

Mandy Gonzalez

Mandy Gonzalez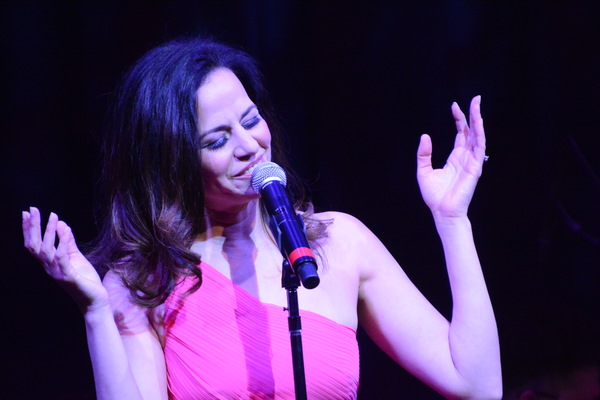 Mandy Gonzalez

Mandy Gonzalez

Mandy Gonzalez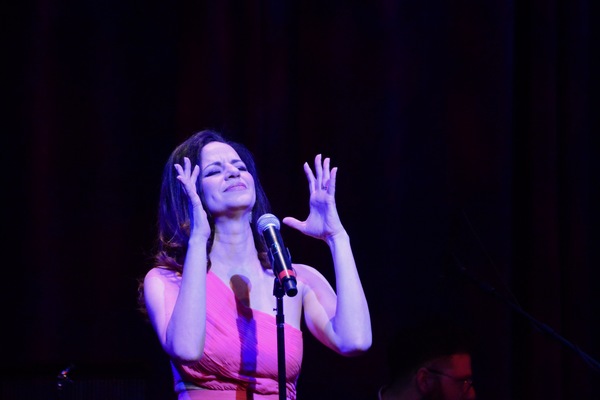 Mandy Gonzalez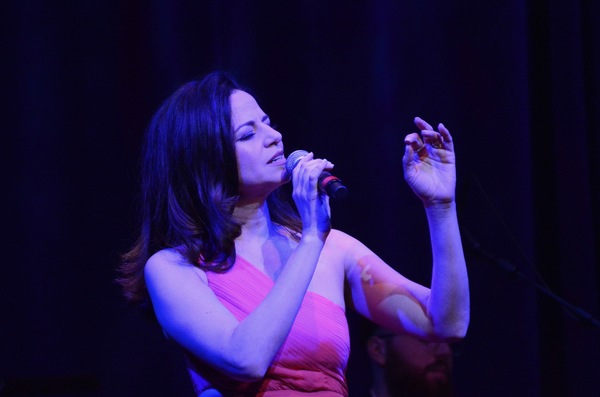 Mandy Gonzalez

Mandy Gonzalez

Mandy Gonzalez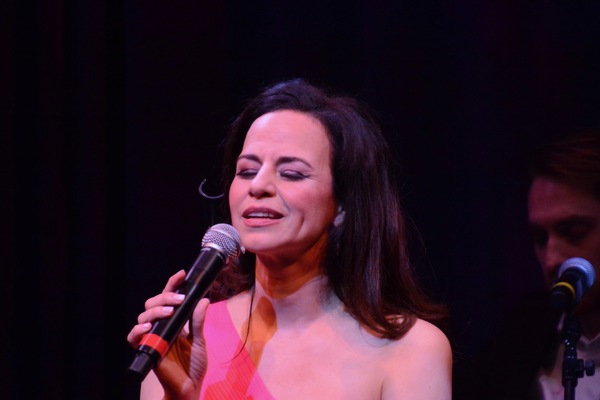 Mandy Gonzalez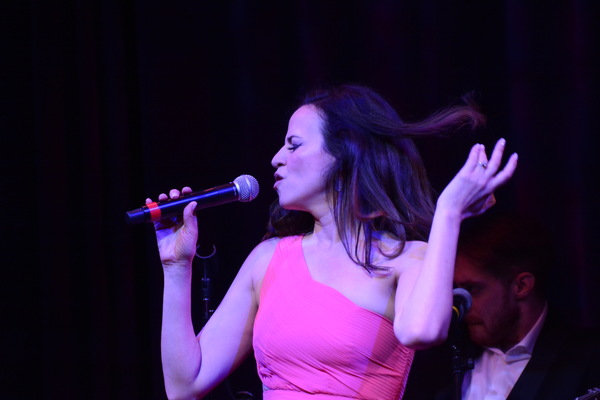 Mandy Gonzalez

Mandy Gonzalez holding Gwen Verdon's Sweet Charity Outfit

Mandy Gonzalez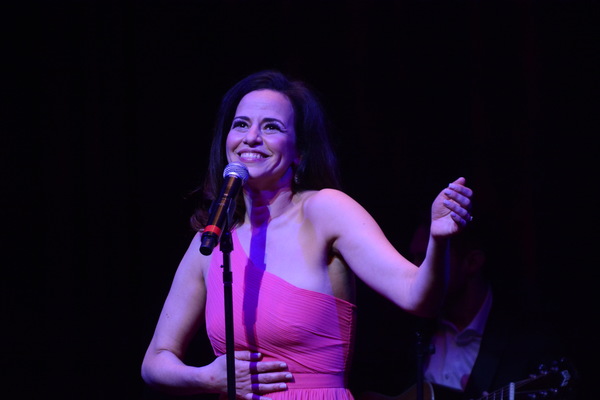 Mandy Gonzalez

Mandy Gonzalez

Mandy Gonzalez

Mandy Gonzalez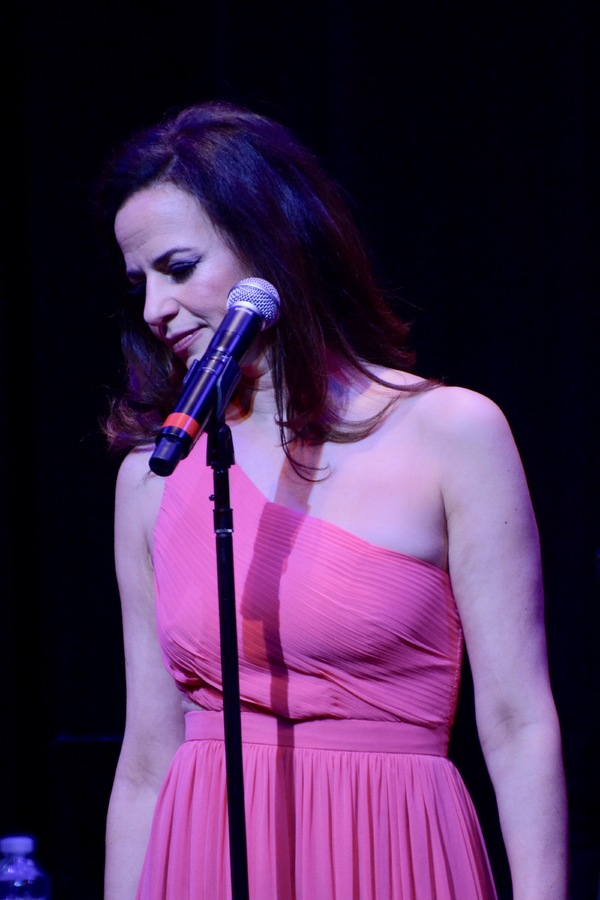 Mandy Gonzalez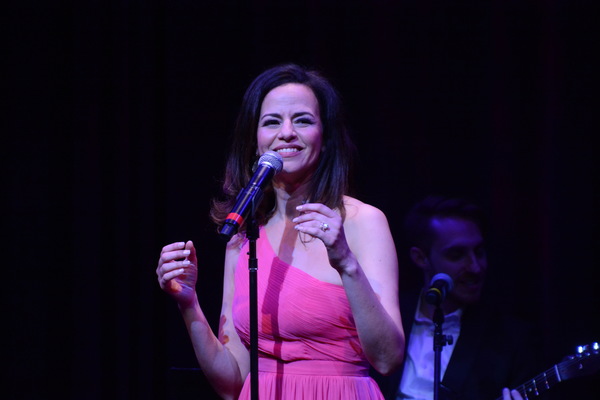 Mandy Gonzalez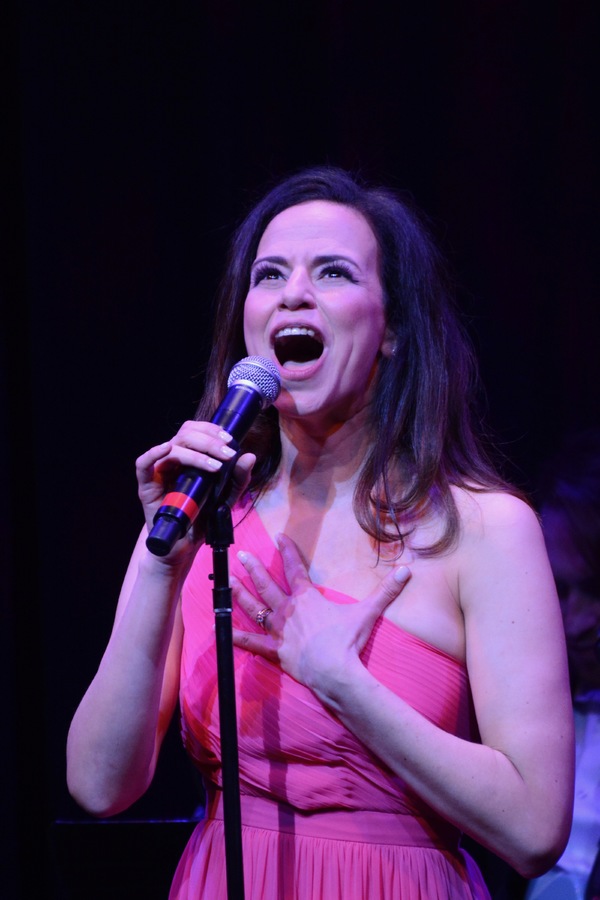 Mandy Gonzalez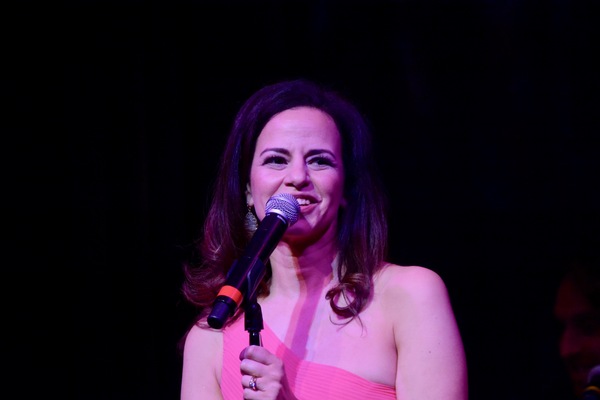 Mandy Gonzalez

James Sampliner (Musical Director)

Jamie Eblen (Drums)

Rob Jost (Bass)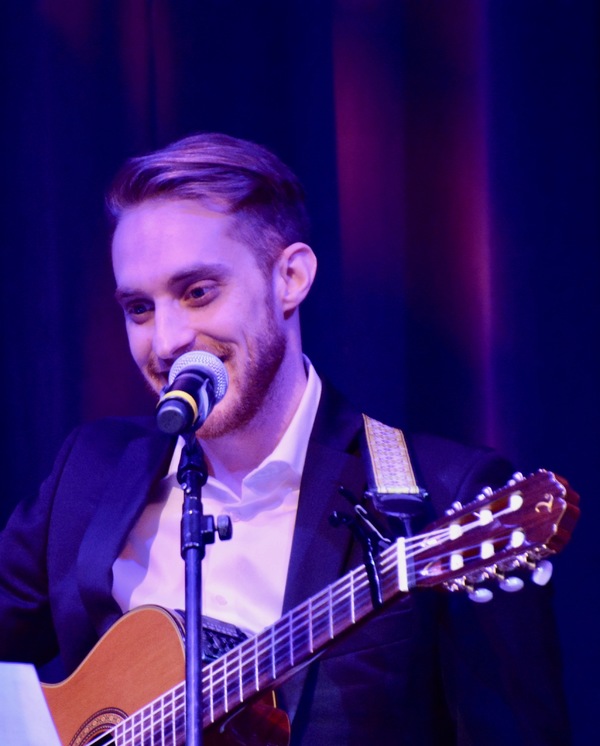 Tim Basom (Guitar)

Rob Jost, James Sampliner, Tim Basom and Jamie Eblen

Mandy Gonzalez

Mandy Gonzalez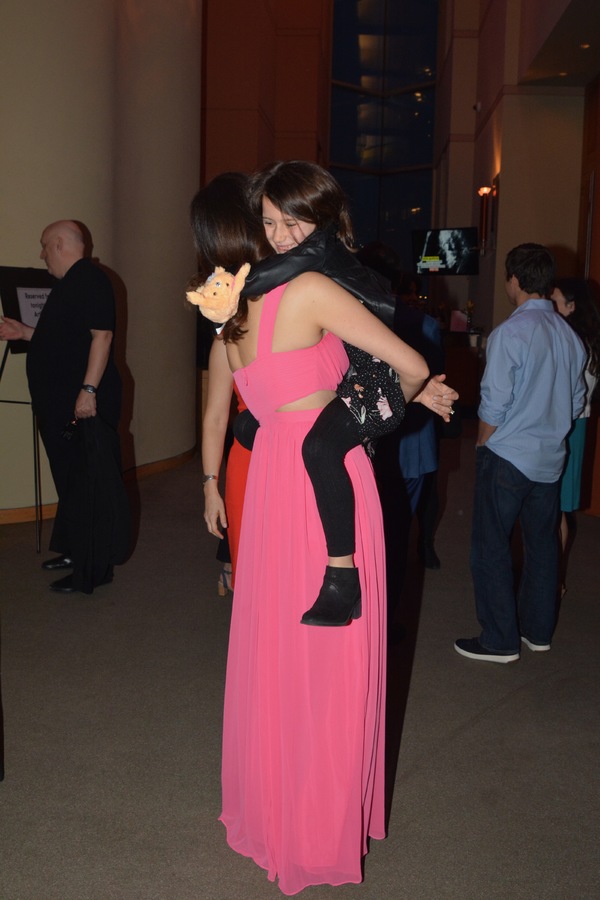 Mandy Gonzalez and her daughter

Mandy Gonzalez, Douglas Melini and their daughter

Rosalie Sposito, Mandy Gonzalez and Priscilla Lopez

Sander Jacobs, Mandy Gonzalez and Louis D'Ambrosio

Jill Wood, Sander Jacobs, Mandy Gonzalez, Louis D'Ambrosio and Kim D'Ambrosio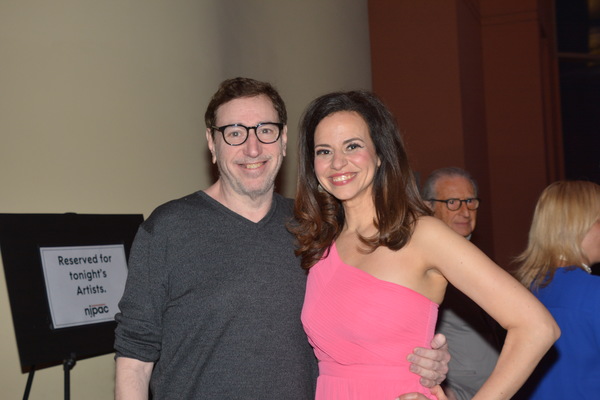 Rich Aronstein and Mandy Gonzalez

Richard Jay Alexander, Mandy Gonzalez and James Sampliner

Carlos Clemenz and Mandy Gonzalez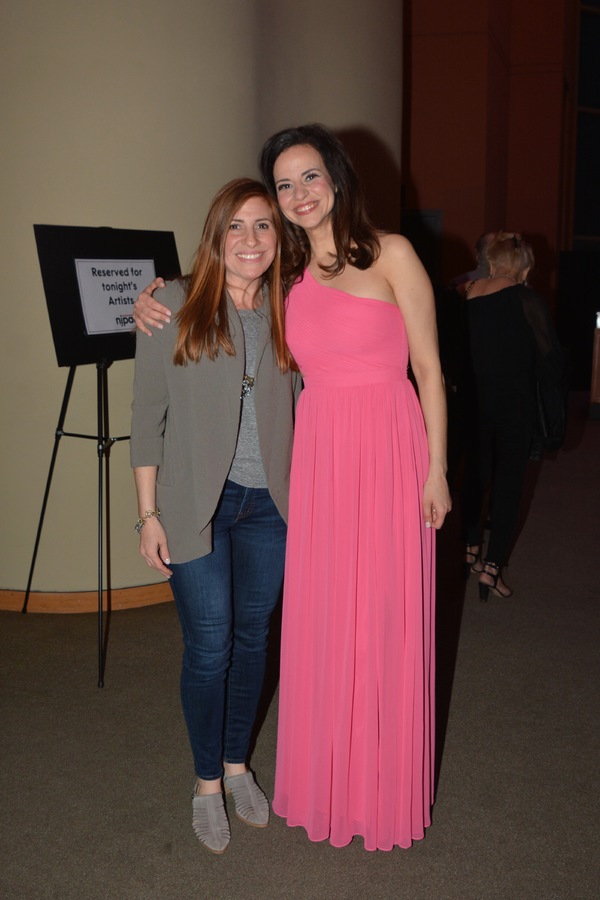 Lauren Chapman and Mandy Gonzalez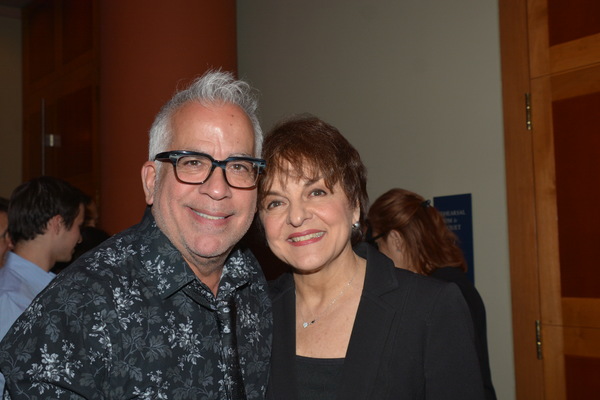 Richard Jay-Alexander and Priscilla Lopez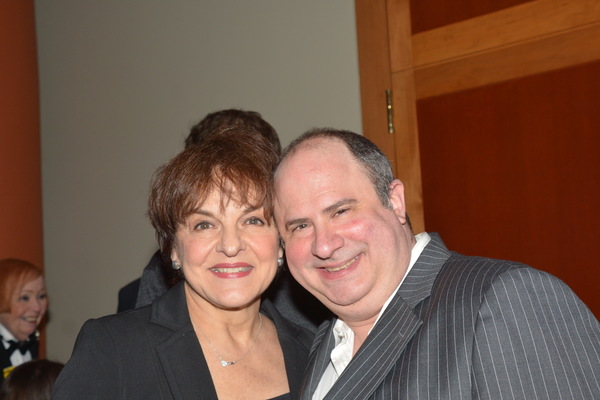 Priscilla Lopez and James Sampliner