Click Here for More Articles on MEMPHIS
Photo Coverage: MEMPHIS Sings for 'Carols for a Cure' Album
Each week, BroadwayWorld has been bringing you coverage of each of your favorite shows in the recording studio for the 2011 edition of Carols for a Cure album, for which show casts sing Christmas carols in the style of their musical.  Below, we bring you MEMPHIS in action!
Produced by Lynn Pinto for Rock-It Science Records and engineered by Andros Rodriguez, the Broadway's Carols for a Cure series has raised over $5 million dollars for BC/EFA since its inception in 1999, providing support and care for those suffering with AIDS, as well as lending support to women's health issues. Over the years, Broadway's Carols for a Cure CDs have featured special performances by stars Bernadette Peters, Nick Jonas, Antonio Banderas, Idina Menzel, Hugh Jackman, Harvey Fierstein, David Hyde Pierce, Raul Esparza, John Tartaglia, Darlene Love, Hugh Panaro, Michael McKean, Annette O'Toole, Andrea McArdle, Donna Lynne Champlin, and Phyllis Newman, among others.
Broadway's Carols for a Cure, Volume 13 can be ordered for only $20 through BC/EFA at broadwaycares.org or by calling (212) 840-0770 x250 Monday-Friday, 10:00 a.m. - 5:00 p.m. EST. Additionally, the CDs will be sold during a six-week "Gypsy-of-the-Year" fundraising period from mid-October through mid-December at participating Broadway and off-Broadway shows in New York. The CDs also will be available at select venues throughout the U.S., including The John F. Kennedy Center for the Performing Arts in Washington, DC; The LA Phil Store in Disney Hall, and The John W. Engeman Theater in Northport, New York.
Rock-it Science Records (www.rock-itscience.com) is an independent record label based in New York City co-founded by Broadway performer and producer Lynn Pinto. RSR produces recordings for members of the Broadway community and Broadway's leading charity, Broadway Cares/Equity Fights AIDS (www.broadwaycares.org). RSR's popular series Broadway's Carols for a Cure is currently in its thirteenth year. This highly anticipated annual holiday release features casts from the current Broadway line-up of shows performing new and traditional holiday music. Broadway's Carols for a Cure offers a "snapshot" of each season, as the casts and orchestras from each show on Broadway perform their own holiday track. Since 1999, Broadway's Carols for a Cure has featured the creative talents of thousands of Broadway's brightest stars and has raised over $5 million for Broadway Cares/Equity Fights AIDS.
Broadway Cares/Equity Fights AIDS (broadwaycares.org) is one of the nation's leading industry-based, nonprofit AIDS fundraising and grant-making organizations. By drawing upon the talents, resources and generosity of the American theatre community, since 1988 BC/EFA has raised more than $195 million for essential services for people with AIDS and other critical illnesses across the United States. BC/EFA is the major supporter of seven programs at The Actors Fund, including the HIV/AIDS Initiative, the Phyllis Newman Women's Health Initiative, the Al Hirschfeld Free Health Clinic and more. BC/EFA also awards annual grants to more than 400 AIDS and family service organizations nationwide.
Photo Credit: Genevieve Rafter Keddy


Kevin Massey

Antoine L. Smith

Betsy Struxness

Candice Monet McCall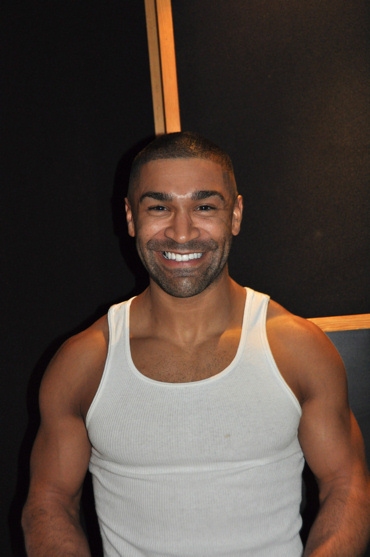 Sam J. Cahn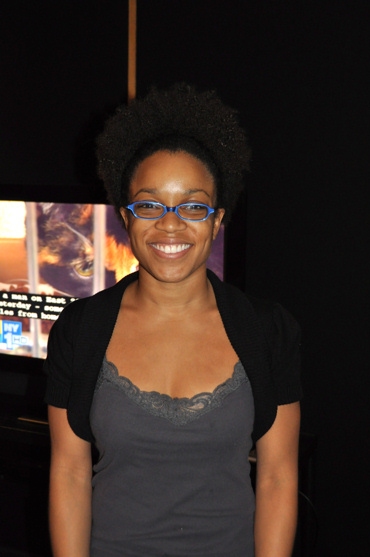 Monette McKay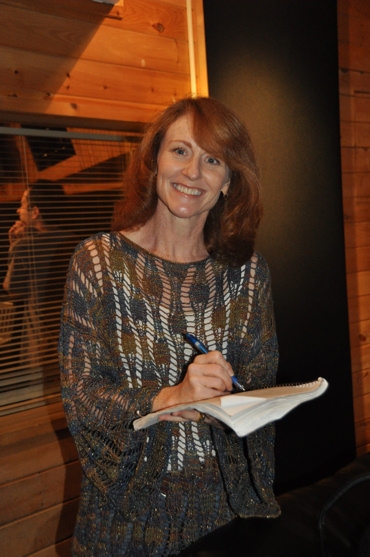 Elizabeth Ward Land

Jason Michael Webb talks to the cast before recording

Jason Michael Webb, Monette McKay and Sam J. Cahn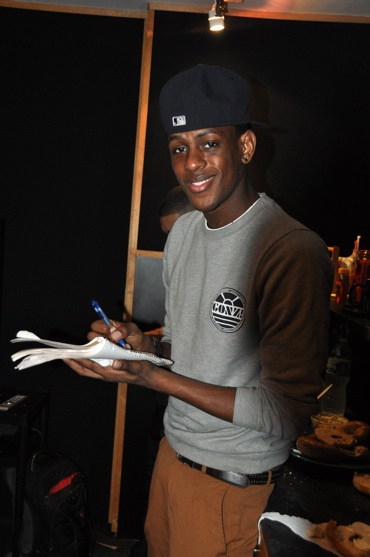 Darius Barnes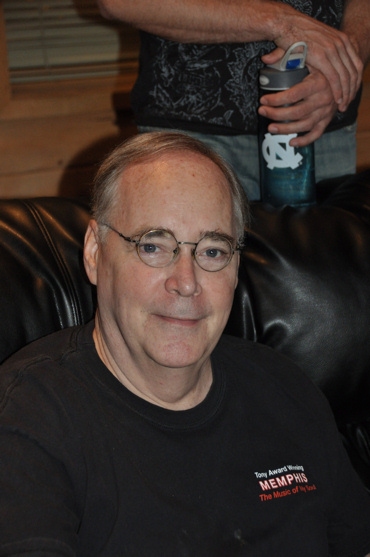 John Jellison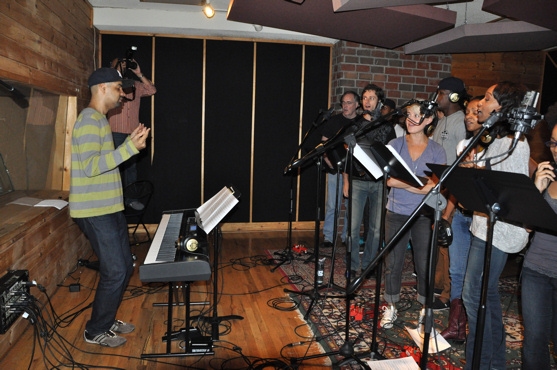 Jason Michael Webb rehearsing the cast

Lynn Pinto (Producer), Jason Michael Webb (Musical Director) and Andros Rodriguez (Recording and Mix Engineer)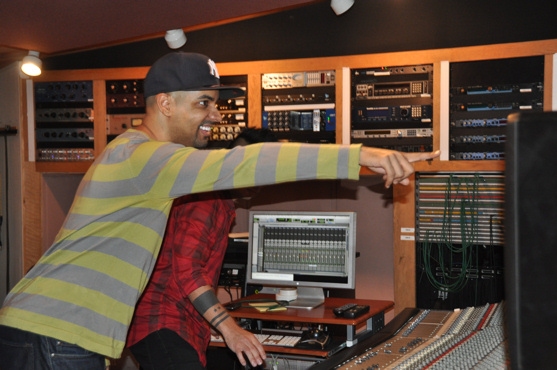 Jason Michael Webb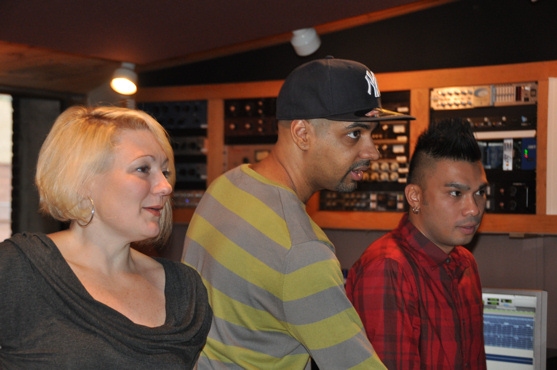 Lynn Pinto (Producer), Jason Michael Webb (Musical Director) and Andros Rodriguez (Recording and Mix Engineer)

Betsy Struxness, Candice Monet McCall, Tiffany Janene Howard, Ashley Blanchet, Monette McKay and Hillary Elk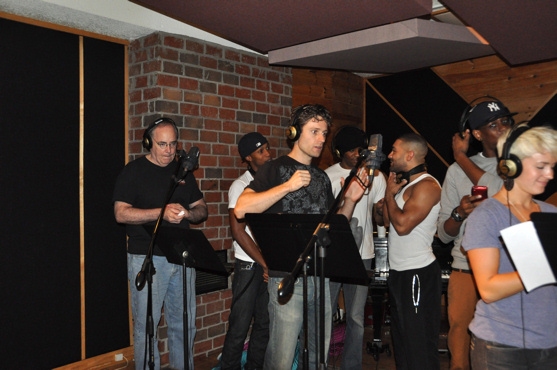 John Jellison, Kevin Massey and Sam J. Cahn

The Cast of Memphis-Kevin Massey, Antoine L. Smith, Betsy Struxness, Ashley Blanchet, Candice Monet McCall, Sam. J. Cahn, Monette McKay, Hillary Elk, Elizabeth Ward Land, Darius Barnes, John Jellison and Tiffany Janene Howard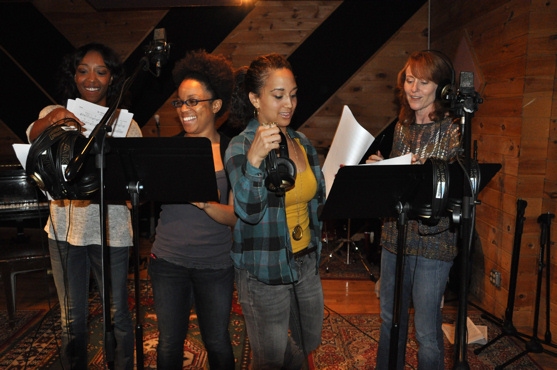 Tiffany Janene Howard, Monette McKay, Ashley Blanchet and Elizabeth Ward Land


Jason Michael Webb, Ashley Blanchet, Monette McKay and Tiffany Janene Howard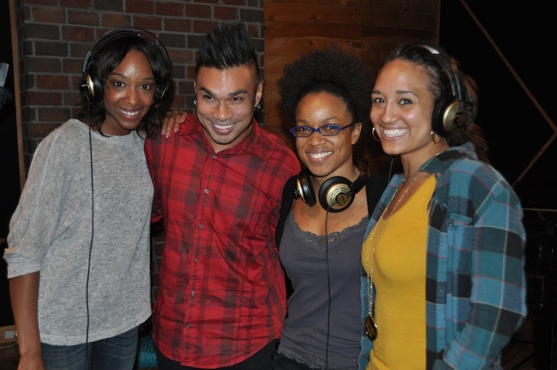 Andros Rodriguez with Tiffany Janene Howard, Monette McKay and Ashley Blanchet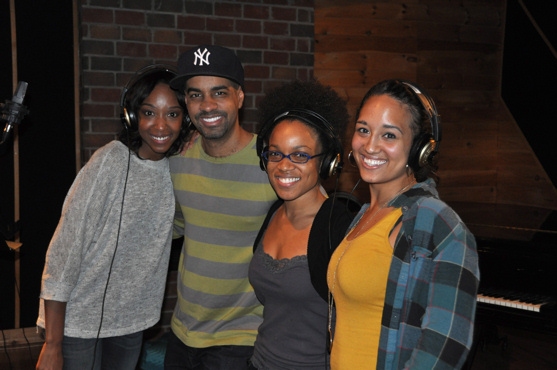 Jason Michael Webb with Tiffany Janene Howard, Monette McKay and Ashley Blanchet

Lynn Pinto with Tiffany Janene Howard, Monette McKay and Ashley Blanchet