Photo Coverage: Laura Osnes, Telly Leung & More Sings For The Oscar Hammerstein Museum
Broadway sang at The Players Club last night for the Benefit of The Oscar Hammerstein Museum and Theatre Education Center and BroadwayWorld was there.
Steve Schonberg, producer & host of the event, along with William Hammerstein a grandson of Oscar Hammerstein ll explained the mission and vision of the organization which is raising funds to honor Oscar Hammerstein ll's legacy as a writer, lyricist and mentor and to uphold his personal values of resiliency, optimism and inspiring change. Funds are being raised to create a museum at Highland Farm, the home where Oscar created some of the most successful musicals ever written.
Singing Oscar's lyrics were, Michael Xavier, Laura Osnes, Lora Lee Gayer, Lance Horne (Music Director), Telly Leung, Ben Davis, Sal Viviano, Ann Harada, Erich Bergen, James Snyder and Liz Larsen. Producers were Kristine Lewis and Brenda Gelles and Honorary Hosts were Ted Chapin and Will Hammerstein.
For more information go to hammersteincenter.org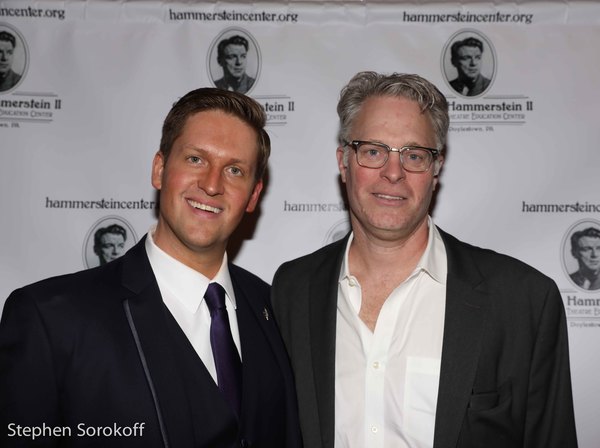 Steve Schonberg
, Producer/Host &
William Hammerstein
, Pres./CEO
OSCAR'S HOME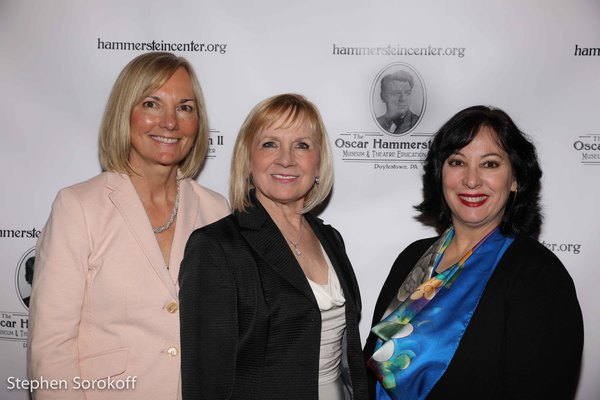 Christine Cole,
Kristine Lewis
, Donna Carcaci Rhodes
William Hammerstein
&
Ted Chapin
, Pres/CCO
Rodgers & Hammerstein
, an Imagem Co.
Steve Schonberg
&
Kristine Lewis
, Artistic Director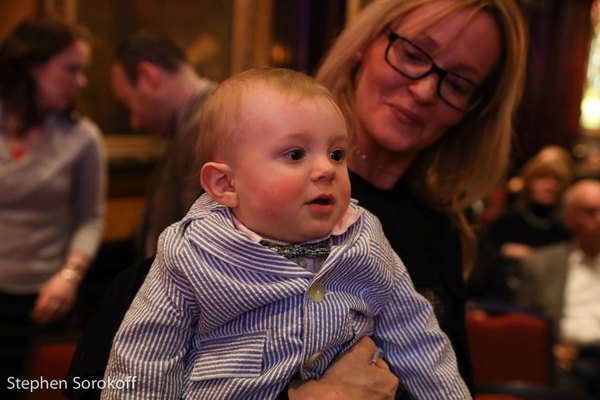 Oscar Hammerstein
lV & Mandee Hammerstein, PR Director
Oscar Hammerstein
ll
William Hammerstein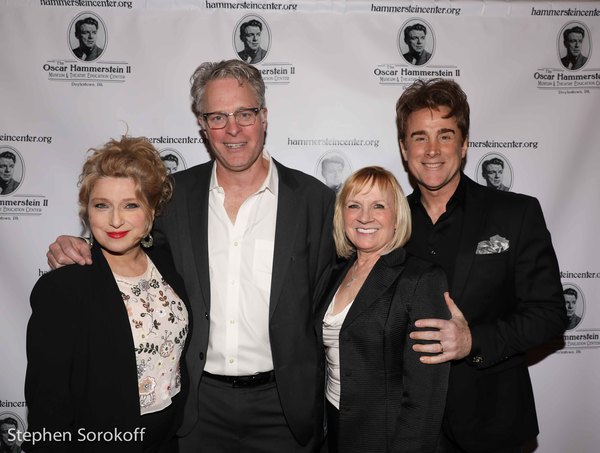 Liz Larsen
,
William Hammerstein
,
Kristine Lewis
, Sal Viviano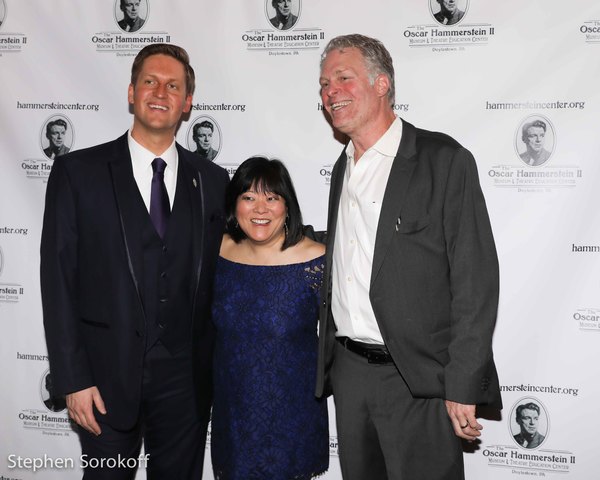 Steve Schonberg
,
Ann Harada
,
William Hammerstein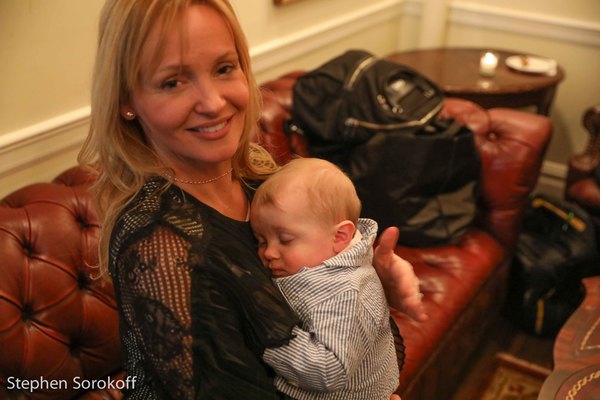 Mandee Hammerstein & Oscar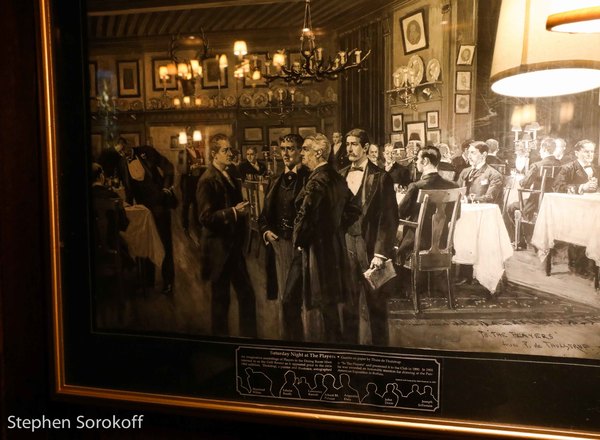 The Players Club
Steve Schoenberg
&
Ken Fallin
Steve Schoenberg
&
Eda Sorokoff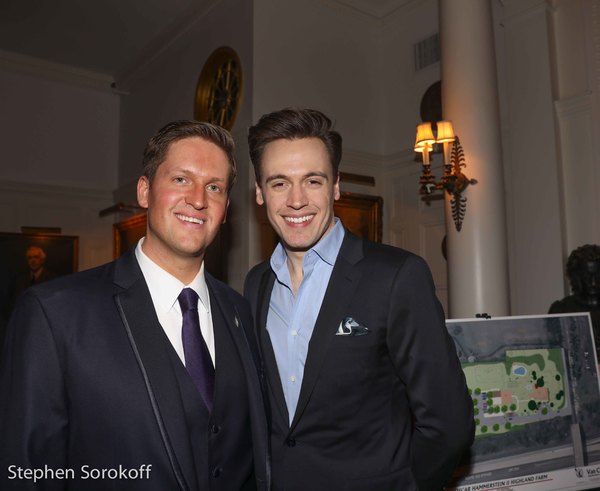 Steve Schoenberg
&
Erich
Bergen
Curtis Wong &
Robbie Rozelle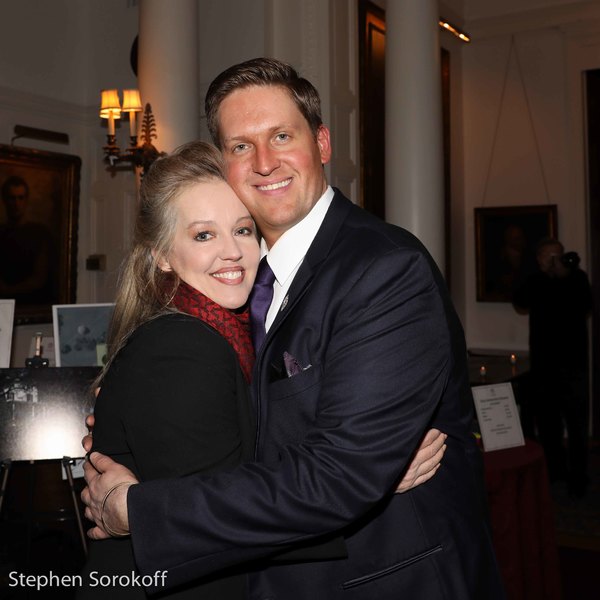 Stacy Sullivan
&
Steve Schoenberg
Oscar Hammerstein
, Mandee Hammerstein,
William Hammerstein
,
Laura Osnes
,
Lora Lee Gayer
Eda Sorokoff
&
Erich
Bergen
Michael Xavier
, Oh, What a Beatiful Mornin'
Laura Osnes
, In My Own Little Corner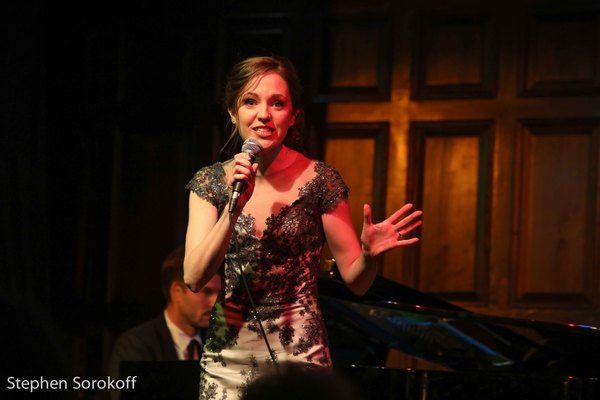 Laura Osnes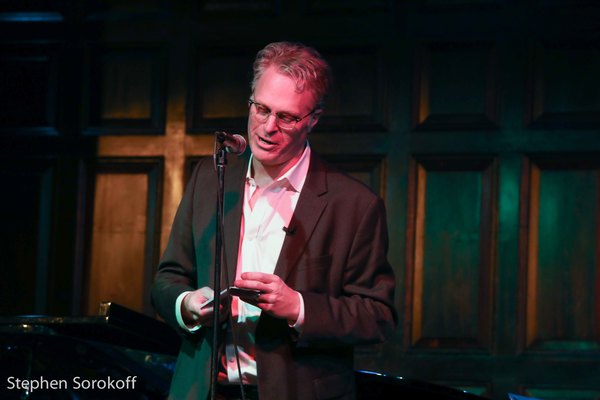 William Hammerstein
Lora Lee Gayer
, It Might As Well Be Spring
Lance Horn
e, Music Director
Telly Leung
, Love, Look Away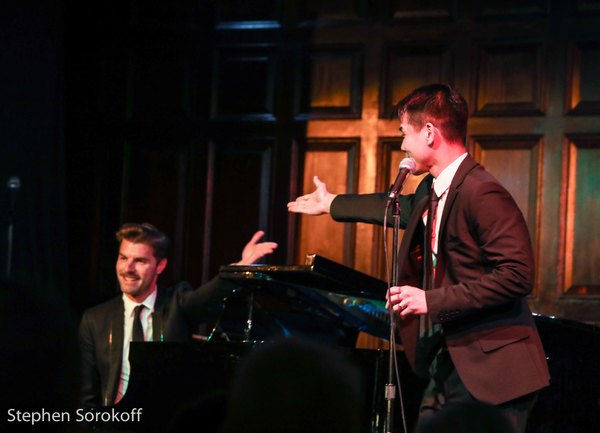 Lance Horn
e &
Telly Leung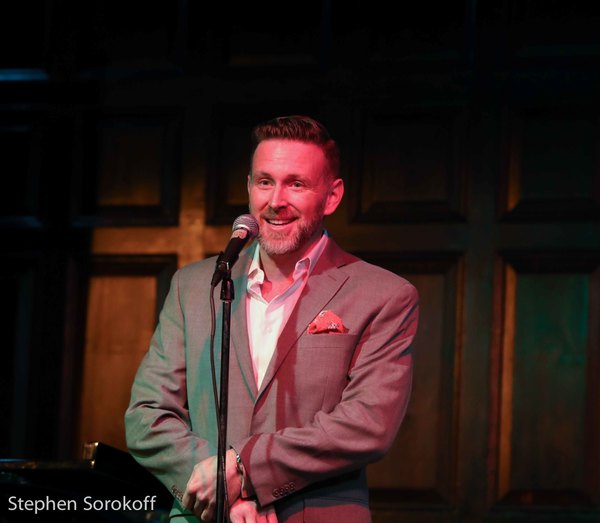 Ben Davis
, Some Enchanted Evening
Sal Viviano
, Hello Young Lovers
Sal Viviano
, The Song Is You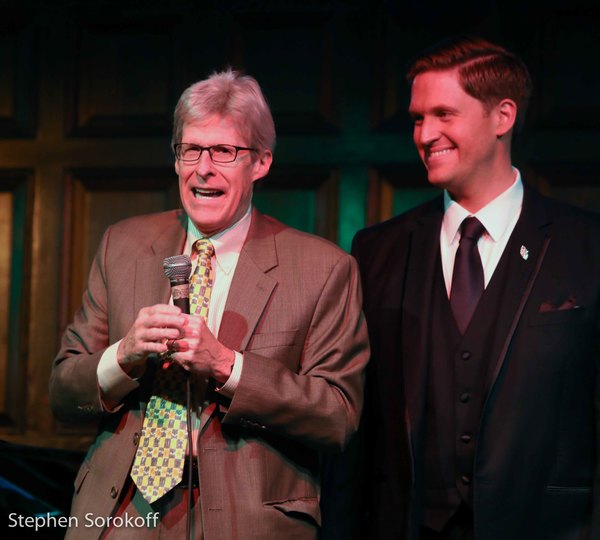 Ted Chapin
&
Steve Schoenberg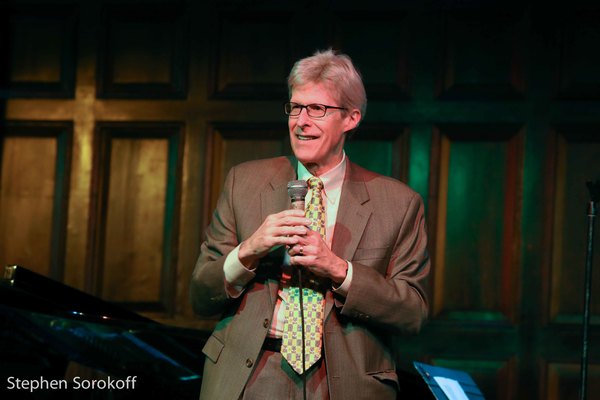 Ted Chapin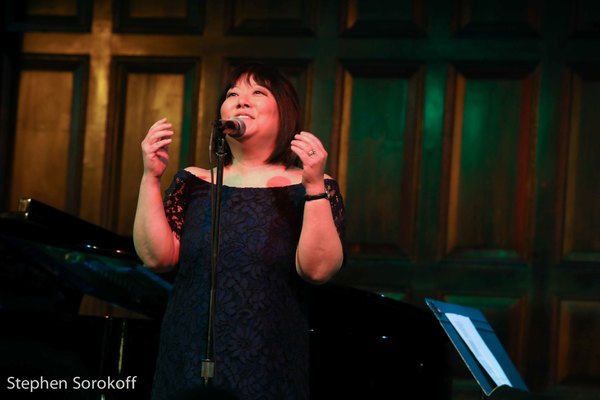 Ann Harada
, Bali Hai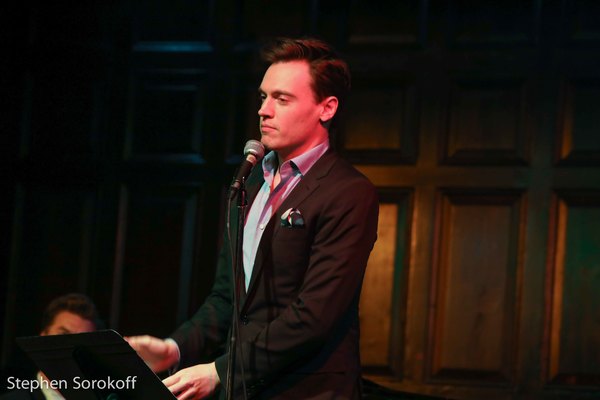 Erich Berg
en, Younger Than Springtime/You've Go to be Carefully Taught
James Snyder
, Soliloquy
James Snyder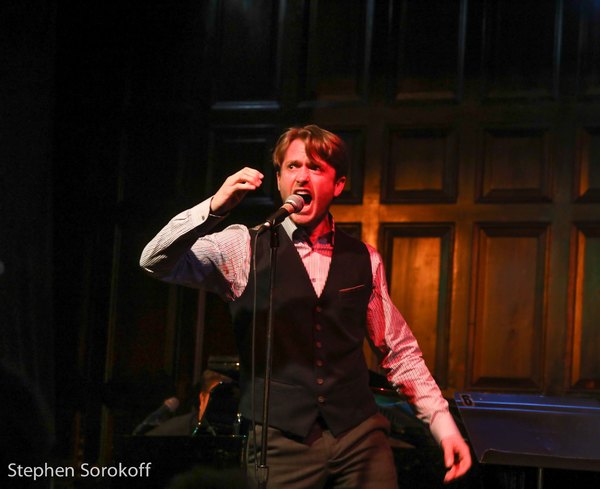 James Snyder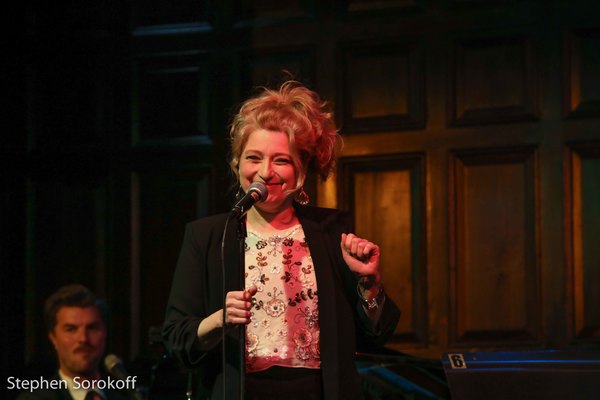 Liz Larsen
, A Wonderful Guy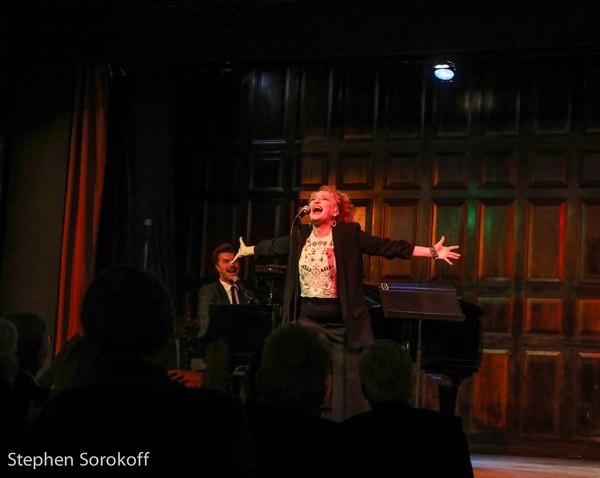 Liz Larsen