Click Here for More Articles on LIZA MINNELLI
Photo Coverage: Hugh Jackman at Australian The Boy From Oz Press Conference
Tickets for the Australian arena tour of The Boy From Oz go on sale on February 27th, and the tour will come to Sydney's Entertainment Centre for 5 shows from August 3rd through 6th, Melbourne's Rod Laver Arena for 5 shows from August 11th through 13th, Adelaide Entertainment Centre for four shows from August 24th through 26th and Brisbane Entertainment Centre for four shows from September 1st through 3rd. In addition, some tour dates in Perth may be added.
According to press notes, Jackman "will be joined on stage by Australians in seven additional star roles, an ensemble of forty singer/dancers, a thirty piece orchestra, elaborate sets, state of the art lighting, and over 400 dazzling costumes." The production, which is designed to play arena stages, will be produced in by Ben Gannon and Robert Fox. Tony Ortega (Newsies) will serve as director and choreographer. Joining Jackman as Peter Allen will be Chrissy Amphlett as Judy Garland, Angela Toohey as Liza Minnelli and Colleen Hewett as Peter's mother.
For more information on The Boy From Oz: The Arena Tour, visit www.theboyfromoz.com.au.
Photos supplied by supplied by: RETNA LTD.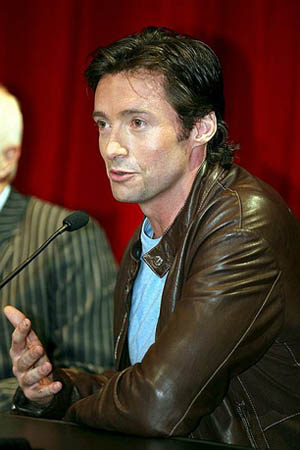 Hugh Jackman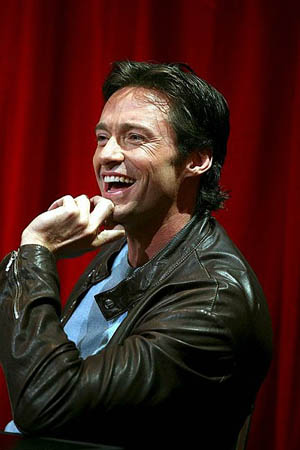 Hugh Jackman

Hugh Jackman and Chrissy Amphlett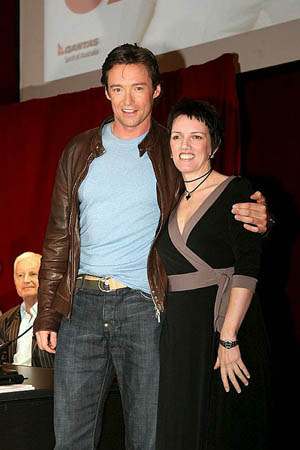 Hugh Jackman and Angela Toohey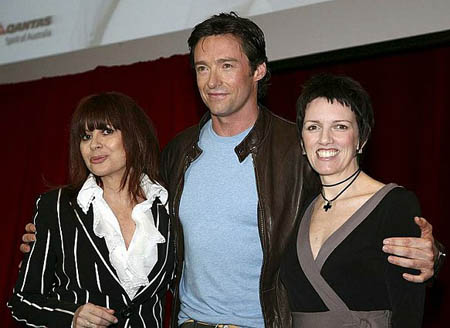 Hugh Jackman, Chrissy Amplett and Angela Toohey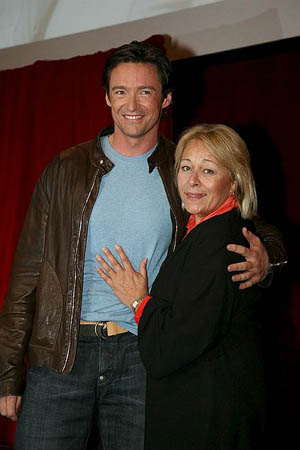 Hugh Jackman and Colleen Hewett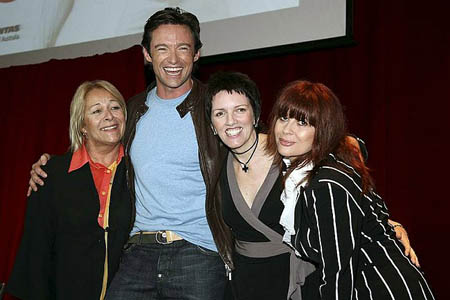 Hugh Jackman, Colleen Hewett, Angela Toohey and Chrissy Amplett

Hugh Jackman, Colleen Hewett, Angela Toohey and Chrissy Amplett

Hugh Jackman, Colleen Hewett, Angela Toohey and Chrissy Amplett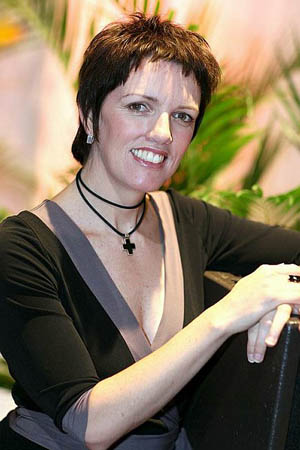 Angela Toohey

Chrissy Amplett