Click Here for More Articles on LIN-MANUEL MIRANDA
Photos: Final 'RENT' Performance After Party Arrivals
On Sunday September 7, 2008 the curtain fell on Broadway for the final performance of the landmark musical Rent.
After the curtain came down, the party started at Chelsea Piers on Manhattan's West Side, the celebration attracted a starry crowd who partied into the night.
The final cast of Rent included Tracie Thoms who starred as Joanne in the movie of Rent and has come to the Broadway company in the same role as well as Will Chase as Roger, Renee Elise Goldsberry as Mimi, Eden Espinosa as Maureen, Michael McElroy as Collins, Adam Kantor as Mark, Justin Johnston as Angel, Rodney Hicks as Benny with Shaun Earl, Andrea Goss, Marcus Paul James, Telly Leung, Tracy McDowell, Jay Wilkison, and Gwen Stewart ("Seasons of Love" soloist). Rodney Hicks and Gwen Stewart were both in the original company of Rent and have rejoined the cast to close the show.
Rent opened off-Broadway in January 1996 before moving to Broadway's Nederlander Theatre in April of the same year. The musical tells the story of a group of destitute artists and musicians struggling to survive and be heard in New York's Lower East Side. Rent was one of the first Broadway musicals to feature an ethnically diverse cast, including homosexual and bisexual characters.
Rent, written by Jonathan Larson and directed by Michael Greif, opened at Broadway's Nederlander Theatre, on April 29, 1996 following a history making, sold out, extended limited engagement at off-Broadway's New York Theatre Workshop. The musical went on to win every major best musical award, including the Tony Award, as well as the Pulitzer Prize for drama. Rent is the seventh longest running show in Broadway history.
Photos by Pablo Pimienta

Allan Larson, Nan Larson and Julie Larson

Renee Elise Goldsberry, Tracie Thoms and Eden Espinosa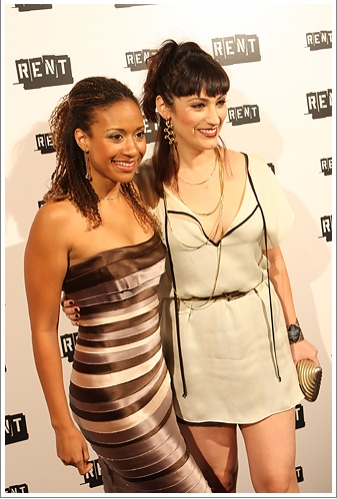 Tracie Thoms and Eden Espinosa

Allan S. Gordon and Elan V. McAllister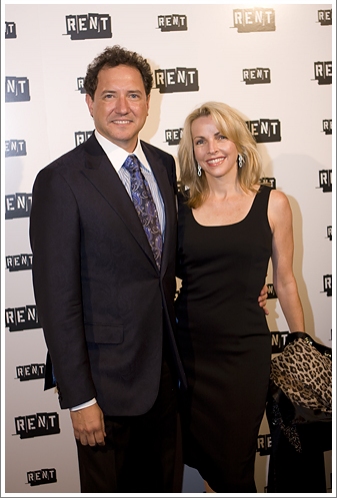 Kevin McCollum and Lynette Perry McCollum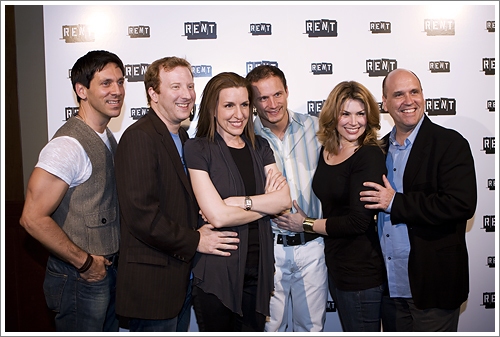 Michael Berresse, Hunter Bell, Susan Blackwell, Jeff Bowen, Heidi Blickenstaff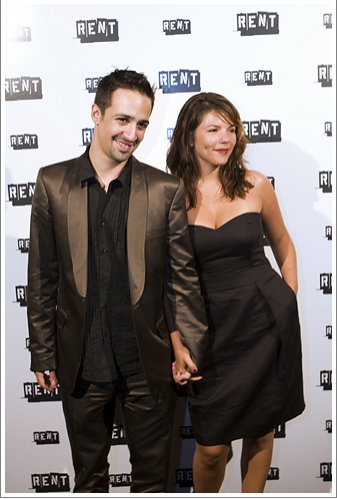 Lin-Manuel Miranda and Vanessa Nadal

Amy Spanger and Michael Berresse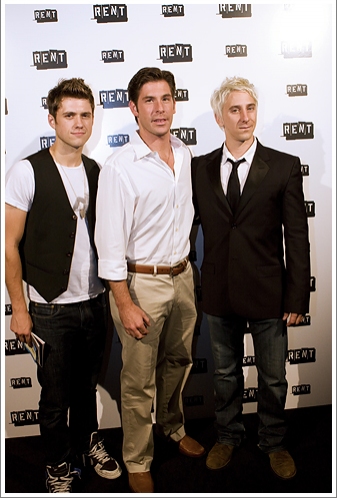 Aaron Tveit, Richard H. Blake and Luther Creek

Christopher J. Hanke, Mandy Gonzalez, Wilson Jermaine Heredia and Karen Olivo


Andrea Goss, Adam Kantor, Tracy McDowell and Nicolette Hart

Andrea Goss, Adam Kantor and Tracy McDowell

Trey Ellett, Jim Poulos and Wilson Cruz

Allan Larson, Daphne Rubin-Vega, Nan Larson and Julie Larson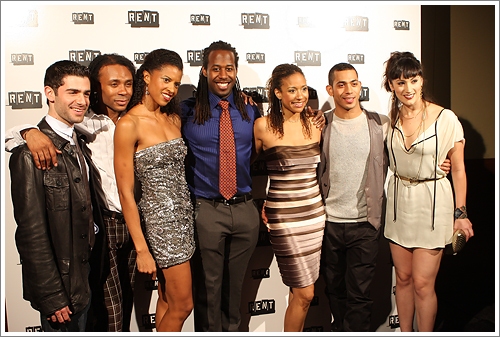 Adam Kantor, Shaun Earl, Renee Elise Goldsberry, Marcus Paul James, Tracie Thoms, Justin Johnston and Eden Espinosa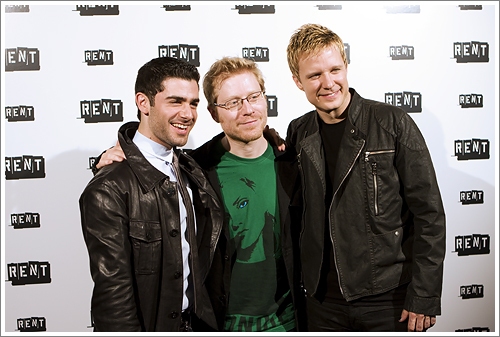 Adam Kantor, Anthony Rapp and Will Chase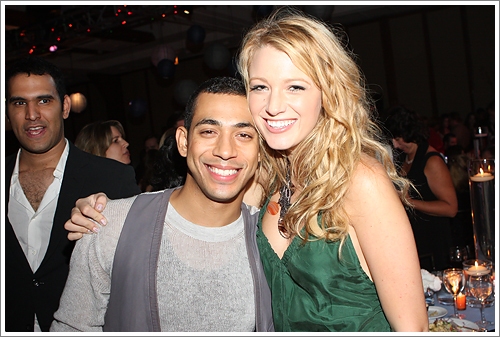 Justin Johnston and Blake Lively