Click Here for More Articles on KRISTIN CHENOWETH
Photos: Drama Desk Awards Press Room & After-Party
Check out photos below!
The 52nd Annual Drama Desk Awards were presented on Sunday, May 20, 2007 at 9:00 PM, at the F.H. LaGuardia Concert Hall at Lincoln Center, 100 Amsterdam Avenue. The glamorous VIP Reception took place at the China Grill.
Past Drama Desk winner Kristin Chenoweth-who was nominated for her performance in The Apple Tree-hosted the ceremony. Tom Stoppard's The Coast of Utopia was awarded Outstanding Play, with Spring Awakening chosen Outstanding Musical, Journey's End Outstanding Revival of a Play and Company Outstanding Revival of a Musical.

In keeping with the Drama Desk's unique mission, the nominators considered theatrical events that opened on Broadway, off Broadway and off-off Broadway during the 2006/2007 season in the same competitive categories. Deliberations by the nominators culminated in a marathon weekend session at the Crowne Plaza Hotel, which ended Monday afternoon, April 23. The nominators included: Chairperson Barbara Siegel, TalkinBroadway.com and TheaterMania.com; Glenda Frank, Plays International and nytheatre-wire.com; Tony Phillips, New York Press; Andrew Propst, Americantheaterweb.com and XM Satellite Radio; Richard Ridge, Broadway Beat TV; and Drama Desk President William Wolf, Wolfentertainmentguide.com.
Abrams Gentile Entertainment and Russ Berrie, the creators of Shining Stars, sponsored the ceremony, as well as Production Resource Group and Sound Associates. Each Drama Desk nominees and presenters were given their own Shining Star™ plush figure that they were able to name and take with them at the end of the evening. Receptions were sponsored by Arte Café, Russian Tea Room, China Grill, and the NY Friars Club. Additional food and beverages were provided by Grey Goose Vodka, Peroni Beer, Tony's Di Napoli, Hawaiian Tropic Restaurant. and Wines by Lubov Galleries. In-kind and media sponsors included Hit Show Club, Federico Salon, Variety and ARRIVE Magazine (on Amtrak). Software Pronto is the Manager/Host of the official Drama Desk website. Transportation was provided by Gray Line NY Sightseeing.
For a complete list of Drama Desk Award-winners, visit this link. Visit www.dramadesk.org for more information.
Press Room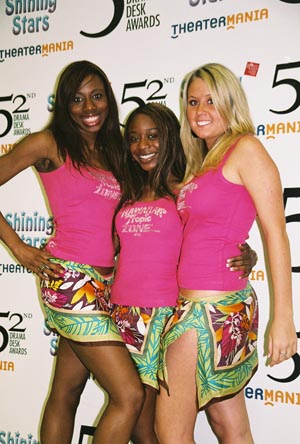 Hawaiian Tropic Girls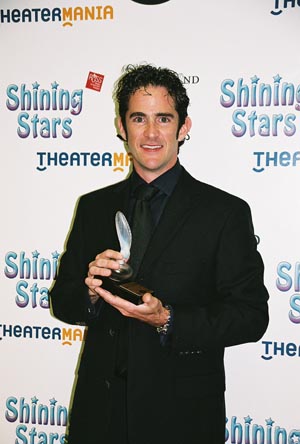 Andy Blankenbuehler

Jonathan Tunick and Mary-Mitchell Campbell

Rupert Holmes

Mark Bennett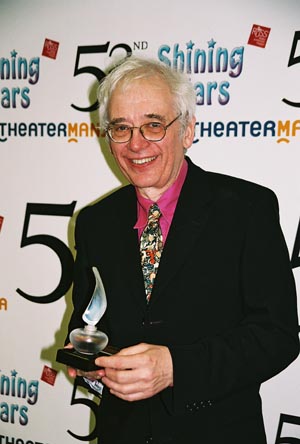 Austin Pendleton

Jack Cummings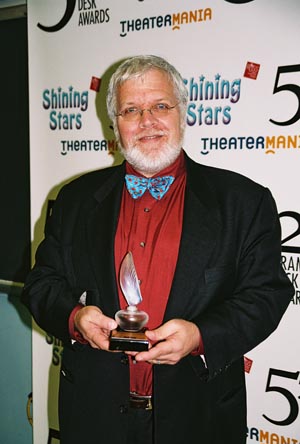 Zalmen Mlotek

John Kander

Robert R. Blume and John Kander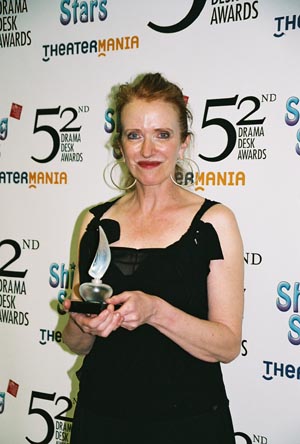 Catherine Zuber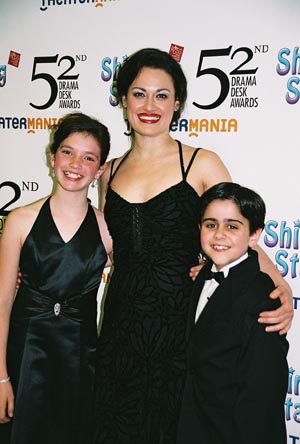 Kathryn Faughnan, Ashley Brown and Matthew Gumley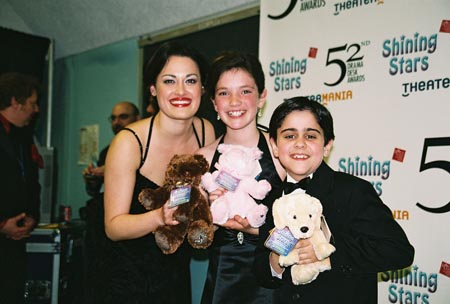 Ashley Brown, Kathryn Faughnan and Matthew Gumley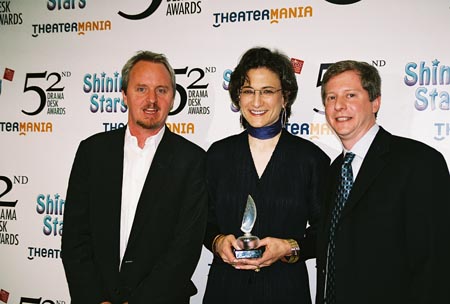 Brian MacDevitt, Natasha Katz and Kenneth Posner

Jack O'Brien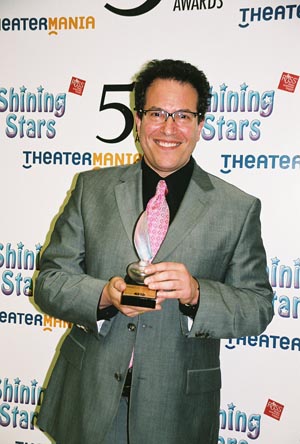 Michael Mayer

Ryan Young, Suli Holum and T. Ryder Smith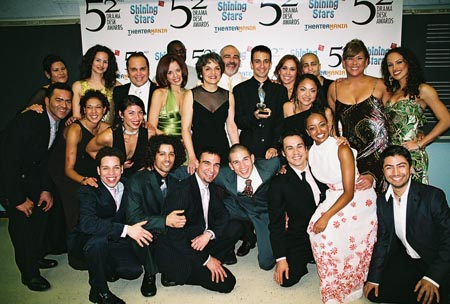 The cast of "In The Heights"

Remy Zaken, Lilli Cooper and Phoebe Strole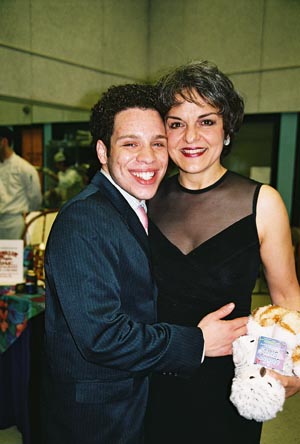 Robin DeJesus and Priscilla Lopez

Christopher Jackson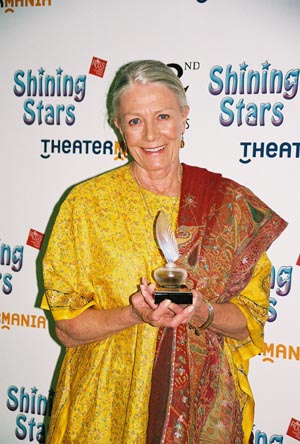 Vanessa Redgrave

Bruce Dimpflmaier and Jim Dale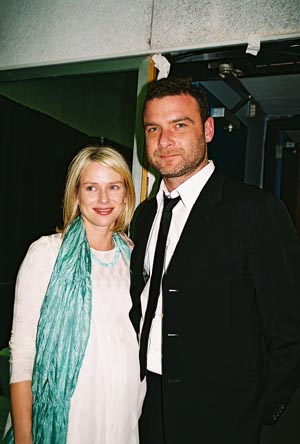 Naomi Watts and Liev Schreiber

Martha Plimpton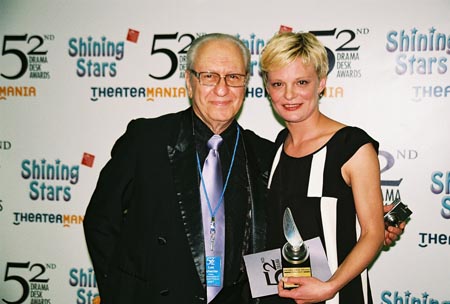 Les Schecter and Martha Plimpton

Robert R. Blume and Martha Plimpton

Gavin Lee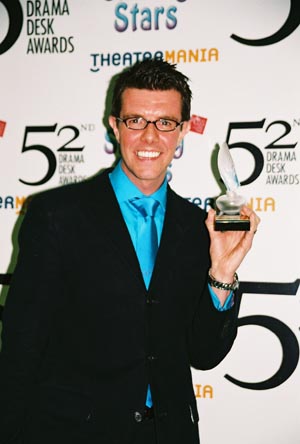 Gavin Lee

Frank Langella

Raul Esparza

Raul Esparza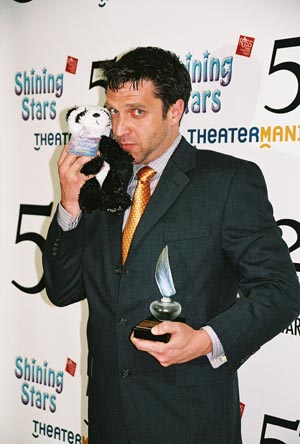 Raul Esparza

Audra McDonald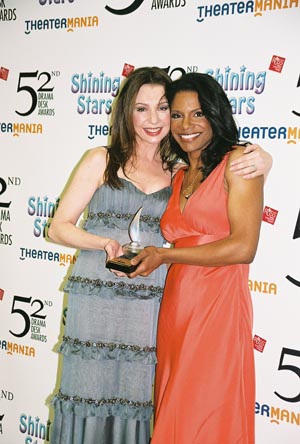 Donna Murphy and Audra McDonald

Robert R. Blume and Raul Esparza

Donna Murphy

Donna Murphy, Raul Esparza and Audra McDonald



Mark Routh, Tom Viertel, Raul Esparza and Darren Bagert

Ellis Nassour and Vanessa Redgrave
After-party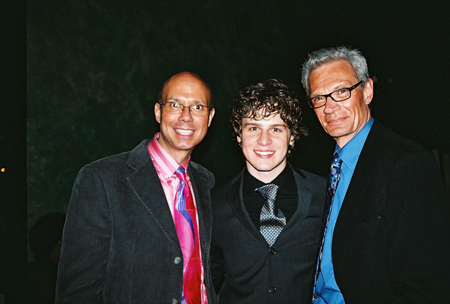 Richie Ridge, Jonathan Groff, Preston Ridge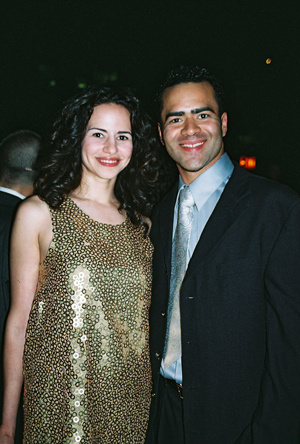 Mandy Gonzalez and Christopher Jackson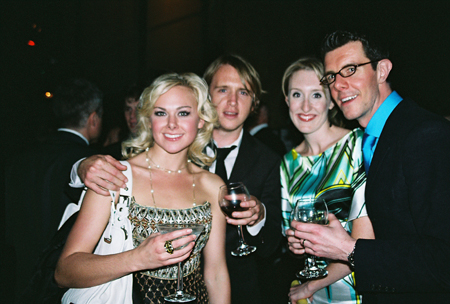 Laura Bell Bundy, Austin Peck, Emily Harvey and Gavin Lee

Preston Ridge, Laura Bell Bundy and Richie Ridge

Rick McKay and Laura Bell Bundy

Matt Cavenaugh and Yolanda Culler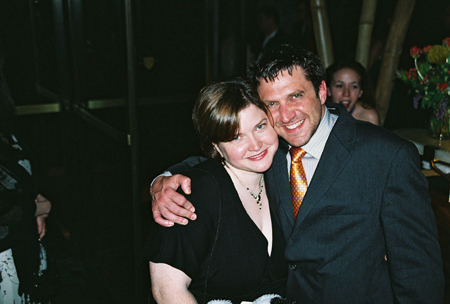 Mary-Mitchell Campbell and Raul Esparza

Michael Mayer and Yolanda Culler

Jonathan Groff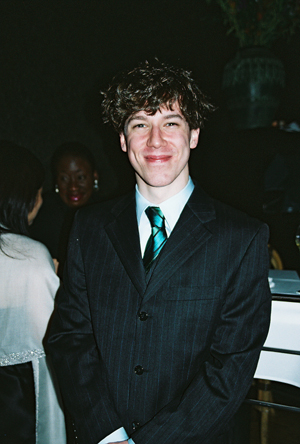 Jonathan Gallagher

Kimberly Grigsby and Jonathan Groff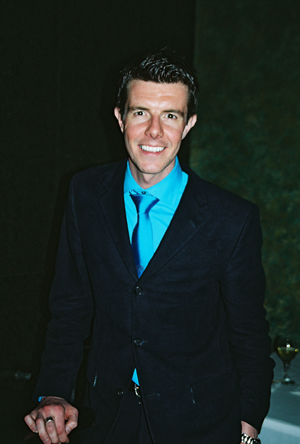 Gavin Lee

Preston Ridge, Gavin Lee and Richie Ridge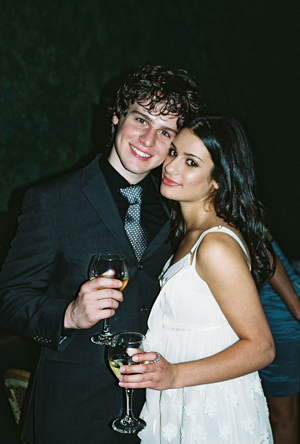 Jonathan Groff and Lea Michele

Jonathan Groff, Tamara Tunie and Lea Michele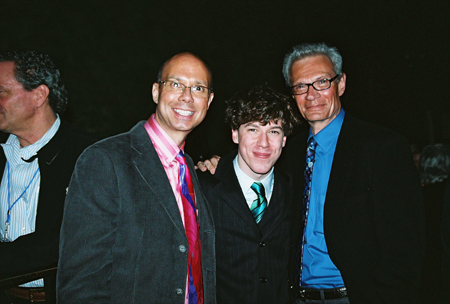 Richie Ridge, Jonathan Gallagher and Preston Ridge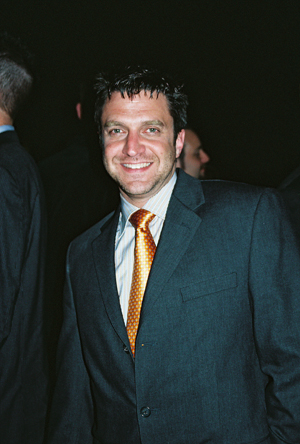 Raul Esparza

Preston Ridge, Jonathan Groff, Lea Michele and Richie Ridge

Orfeh and Raul Esparza