Photo Coverage: Defiance Opening Night Party
The opening night party for
Defiance
--the newest play by John Patrick Shanley--was held at Beacon on February 28th.
The Manhattan Theatre Club production opened yesterday; it will will run through April 30th at New York City Center's Stage I. Previews began on February 9th for the show, which has already been extended.
Directed by Tony Award-winner Doug Hughes, the cast features Chris Bauer, Chris Chalk, Margaret Colin, Stephen Lang, Trevor Long and Jeremy Strong. Defiance "is set on a United States Marine Corps base in North Carolina in 1971. Two officers, one black (Chalk) and one white (Lang), are on a collision course over race, women, and the high cost of doing the right thing," state press notes. "The play is about power, love, and responsibility – who has it, who wants it, and who deserves it." Playwright Shanley and director Hughes previously collaborated on Doubt, which picked up the 2005 Tony Award for Best Play, as well as the Pulitzer Prize for Drama. Doubt and Defiance are the first two plays of an "intended trilogy" by Shanley.
For more information, visit
www.ManhattanTheatreClub.com
.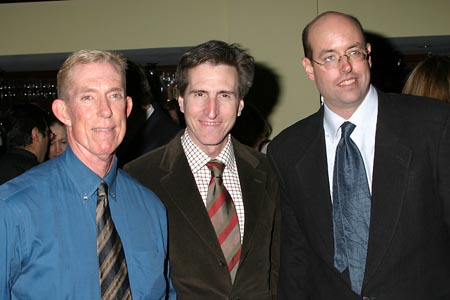 John Rafta, Paul Rudnick and
Christopher Ashley
Chris and David Lindsay-Abaire
Jeremy Strong
John Patrick Shanley
Trevor Long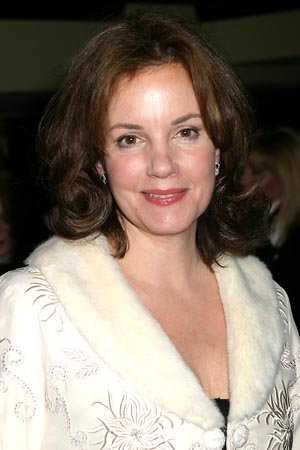 Margaret Colin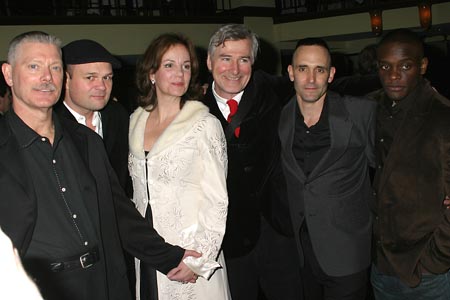 Stephen Lang
,
Chris Bauer
,
Margaret Colin
,
John Patrick Shanley
, Trevor Long and Chris Chalk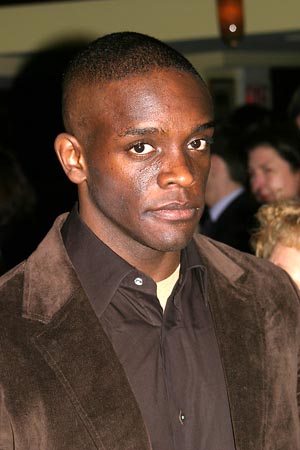 Chris Chalk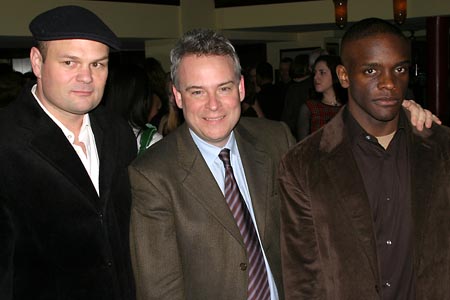 Chris Bauer
,
Doug Hughes
and Chris Chalk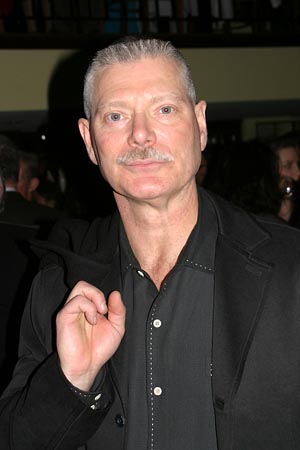 Stephen Lang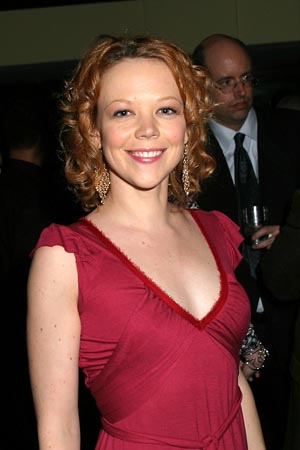 Emily Bergl