Photo Coverage: Chitty Chitty Bang Bang Opening Night Party
CHITTY CHITTY BANG BANG has music & lyrics by Richard M. Sherman and Robert B. Sherman. The original film, which was adapted for the screen by Roald Dahl from the novel by Ian Fleming (author of all James Bond novels), has been adapted for the stage by Jeremy Sams. CHITTY CHITTY BANG BANG is directed by Adrian Noble, with musical staging by Gillian Lynne. The show features sets and costumes by Anthony Ward, lighting by Mark Henderson and sound design by Andrew Bruce. The orchestrations and dance arrangements are by Chris Walker and musical direction and supervision are by Robert Scott.
For more information, and to purchase tickets - click here.

Anthony Ward (Scenic and Costume Designer)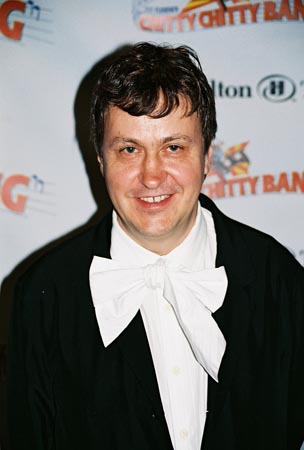 Adrian Noble (Director)

Gillian Lynne (Music Staging & Choreographer)

Kenneth Kantor (Lord Scrumptious)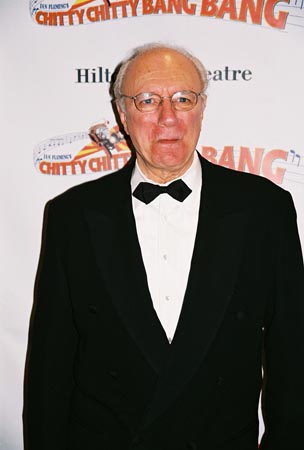 Philip Bosco (Grandpa Potts)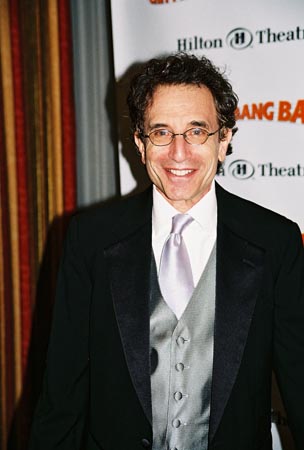 Chip Zien (Goran)

Frank Raiter (Toymaker)

Troy Edward Bowles (Ensemble), Craig Ramsay (Ensemble)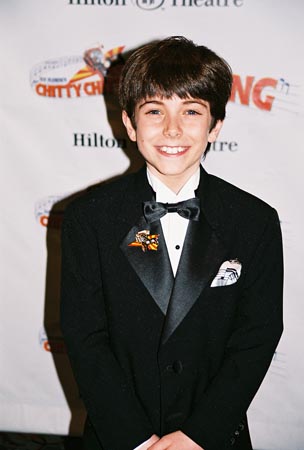 Henry Hodges (Jeremy)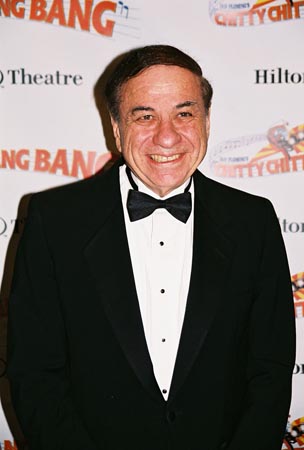 Richard Sherman (Composer/Lyricists)

Raul Esparza (Caractacus Potts)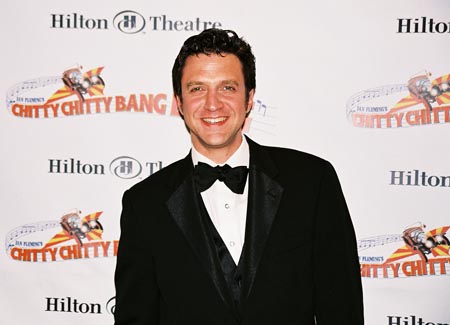 Raul Esparza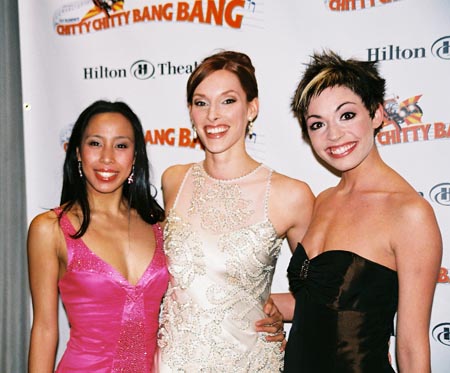 Mayumi Miguel (Ensemble), Emily Fletcher (Ensemble), and Merritt Tyler Hawkins (Ensemble)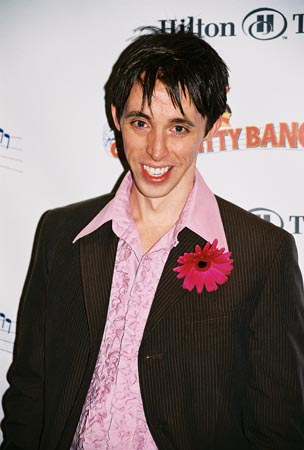 Kevin Cahoon (Childcatcher)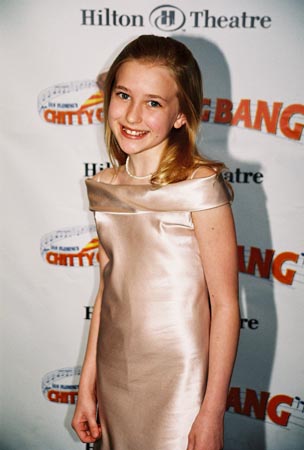 Ellen Marlow (Jemima)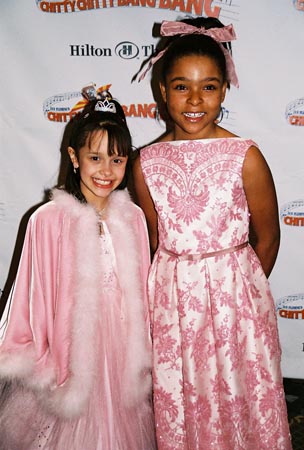 Janelle Viscomi (Ensemble) and Brynn Williams (Ensemble)

Jan Maxwell (Baroness Bomburst) and Marc Kudisch (Baron Bomburst)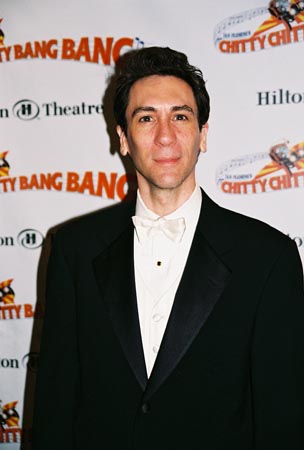 Robert Sella (Boris)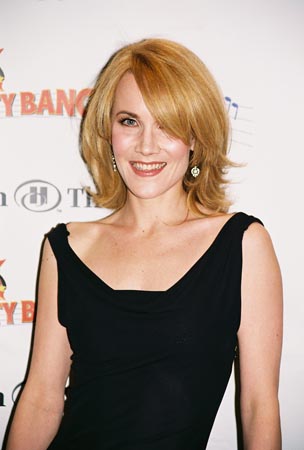 Erin Dilly (Truly Scrumptious)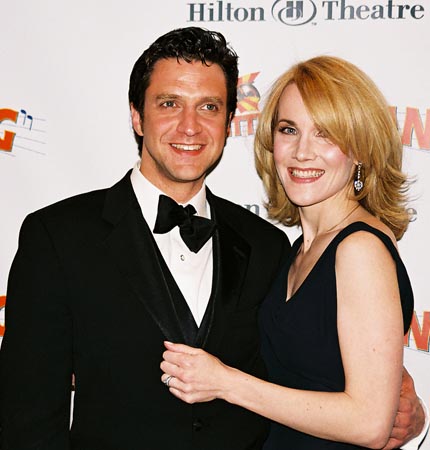 Raul Esparza and Erin Dilly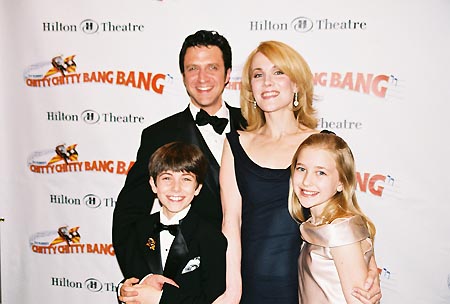 Raul Esparza, Erin Dilly, Henry Hodges and Ellen Marlow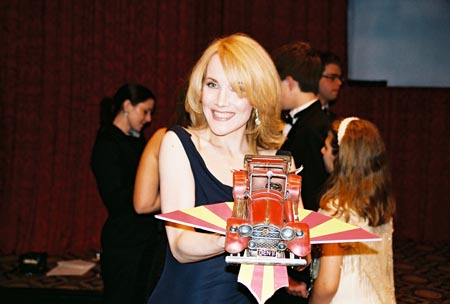 Erin Dilly holding up a model of the Chitty car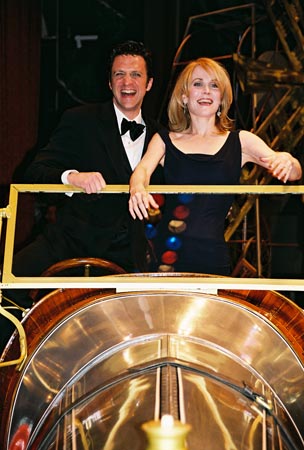 Raul Esparza and Erin Dilly pose in Chitty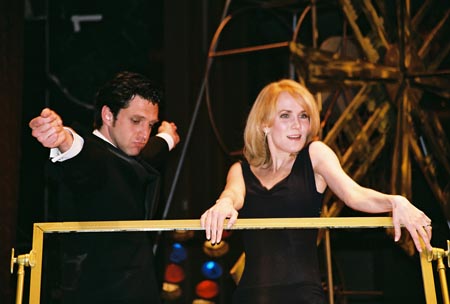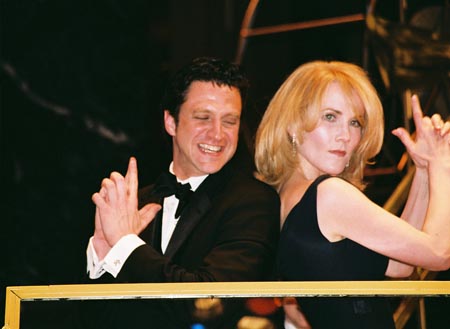 Raul Esparza, Erin Dilly, Henry Hodges and Ellen Marlow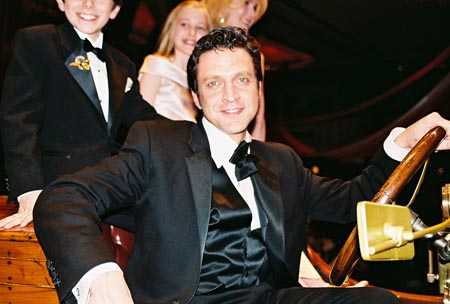 Raul Esparza

Heather Parcells and Mayumi Miguel

Merritt Tyler Hawkins, Julie Tolivar (Ensemble), Craig Ramsay, Kearran Giovanni (Ensemble) and Mayumi Miguel (Ensemble)

Raul Esparza and David Rockwell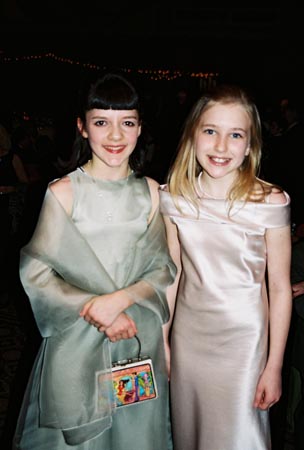 Madeleine Martin (The Pillow Man) and Ellen Marlow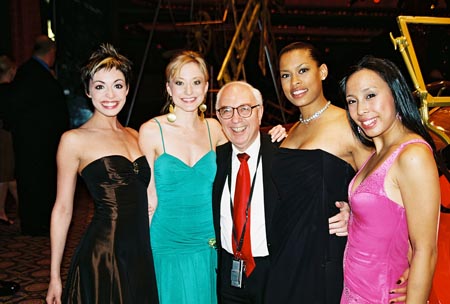 Merritt Tyler Hawkins, Julie Tolivar (Ensemble), Aubrey Reuben (Outer Critics Circle), Kearran Giovanni (Ensemble) and Mayumi Miguel (Ensemble)

Adrian Hall (played Jeremy in the Chitty, Chitty, Bang Bang movie in 1968), Henry Hodges, Ellen Marlow and Heather Ripley (played Jemima in the Chitty, Chitty, Bang Bang movie in 1968)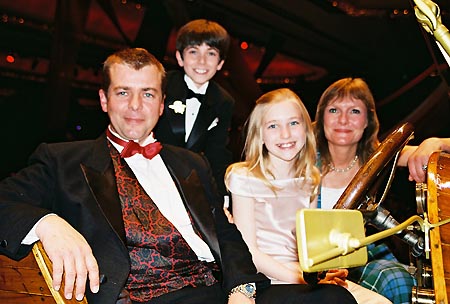 Adrian Hall, Henry Hodges, Ellen Marlow and Heather Ripley
Related Articles