Latest News on Emily Fletcher
Latest News on Emily Fletcher
Stage Credits
  [US Tour]
National Tour, 2008
Sheila
  [Off-Broadway]
Encores! Concert, 2007
Ensemble
  [Broadway]
Broadway Revival, 2006
Vicki [Replacement]
Judy (Understudy) [Replacement]
Sheila (Understudy) [Replacement]
Val (Understudy) [Replacement]
  [New York]
Reading, 2006
Performer
  [Broadway]
Broadway Production, 2005
Ensemble
Baroness Bomburst (Understudy)
  [Broadway]
Broadway Revival, 2001
Ensemble [Replacement]
Annie (Understudy) [Replacement]
Phyllis (Understudy) [Replacement]
  [Broadway]
Broadway Revival, 1996
Hunyak [Replacement]
 
Stage
Performances
  [US Tour]
National Tour, 2008
Sheila
  [Off-Broadway]
Encores! Concert, 2007
Ensemble
  [Broadway]
Broadway Revival, 2006
Vicki [Replacement]
Judy (Understudy) [Replacement]
Sheila (Understudy) [Replacement]
Val (Understudy) [Replacement]
  [New York]
Reading, 2006
Performer
  [Broadway]
Broadway Production, 2005
Ensemble
Baroness Bomburst (Understudy)
  [Broadway]
Broadway Revival, 2001
Ensemble [Replacement]
Annie (Understudy) [Replacement]
Phyllis (Understudy) [Replacement]
  [Broadway]
Broadway Revival, 1996
Hunyak [Replacement]
Emily Fletcher News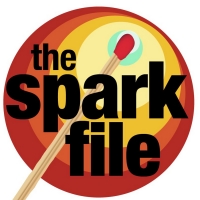 Susan Blackwell and Laura Camien's Podcast THE SPARK FILE Returns for Season Two
by A.A. Cristi - Nov 16, 2020
Registration is now open for The Spark File 2021 New Year Creativity Kickoff, a 3-day virtual retreat, led by Susan Blackwell and Laura Camien that will jumpstart your New Year with maximum creativity.
Keke Palmer To Guest Co-Host STRAHAN & SARA 4/17 'Ä" 4/19
by Tori Hartshorn - Apr 12, 2019
The following report highlights the programming of ABC's 'ÄúStrahan & Sara'ÄĚ during the week of April 15-19. 'ÄúStrahan & Sara'ÄĚ is a one-hour program hosted by Michael Strahan and Sara Haines. The daytime program airs MONDAY-FRIDAY (1:00-2:00 p.m. EDT| 12:00 p.m. CDT|PDT) on The ABC Television Network.
Linda And Laura Benanti, Ben Fankhauser, And The Music Box Theatre Come to Feinstein's/54 Below Next Week!
by A.A. Cristi - Feb 16, 2018
Next week, FEINSTEIN'S/54 BELOW, Broadway's Supper Club & Private Event Destination, presents some of the brightest stars from Broadway, cabaret, jazz, and beyond. To purchase tickets or for more information, visit www.54Below.com/Feinsteins or call (646) 476-3551.
Will Roland to Perform Never Before Heard Song from DEAR EVAN HANSEN at 54 Below as Part of MUSIC BOX CELEBRATION
by Julie Musbach - Feb 2, 2018
Dear Evan Hansen's Will Roland will premiere a never before heard Dear Evan Hansen song at 54 Celebrates The Music Box Theater at Feinstein's/54 Below on Monday, February 19th, 2018. Mr. Roland will be appearing in the 9:30pm concert only.
Photo Coverage: SMALL MOUTH SOUNDS Company Gets Centered in Rehearsal!
by Walter McBride - Jun 29, 2016
Small Mouth Sounds, written by Bess Wohl, will return to New York this summer for a strictly limited engagement. Directed by Obie Award-winner Rachel Chavkin (Natasha, Pierre, and the Great Comet of 1812), Small Mouth Sounds begins previews for a commercial run at The Romulus Linney Courtyard Theatre at The Pershing Square Signature Center (480 West 42nd Street) on Sunday, July 3, 2016 at 7:30pm, with an official opening night set for Wednesday, July 13, 2016. The limited engagement will run through September 25, 2016.
BWW Weighs In: From Showgirl to Shivasana - By Emily Fletcher of Ziva Meditation
by Mark Fisher Fitness - Jun 6, 2016
If you knew me 10 years ago, you would never guess that I would end up traveling the world speaking about meditation. I wouldn't have guessed it either. I was on Broadway at the time, understudying three of the leads in A Chorus Line. I was also suffering from anxiety, had been struggling with insomnia for eighteen months, and was going grey at the tender age of 26. So here I was living my dream on stage, but backstage I was rocking myself in the fetal position listening to Eckhart Tolle praying I wouldn't be thrown on with a moment's notice. I was desperate for a solution, so when a fellow castmember told me she swore by meditation I thought, what do I have to lose?
ROLES REVERSED & MISS VODKA STINGER'S CHRISTMAS SPECIAL Set for Late Night at Feinstein's/54 Below Next Week
by Tyler Peterson - Dec 4, 2015
Craving a show after the show?  FEINSTEIN'S/54 BELOW, Broadway's Supper Club, is bringing its popular late-night series with fresh faces and hot new performances to keep the party buzzing into the wee hours. To purchase tickets or for more information, visit www.54Below.com/Feinsteins or call (646) 476-3551. FEINSTEIN'S/54 BELOW welcomes you to loosen your tie and embrace the night at its upcoming event: 
Marin Mazzie, Well-Strung, Lena Hall & More Set for Feinstein's/54 Below in Coming Weeks
by Tyler Peterson - Dec 1, 2015
This December and January, FEINSTEIN'S/54 BELOW presents an exciting lineup of the brightest talent from Broadway and beyond. Located just below the legendary Studio 54 at 254 West 54th Street. For a detailed schedule of upcoming performances at Feinstein's/54 Below and to purchase tickets, visitwww.54Below.com/Feinsteins. 
Photo Flash: WHITE CHRISTMAS Celebrates Opening in the West End - Part 1
by BWW News Desk - Nov 14, 2014
The West End premiere of Irving Berlin's much-loved musical White Christmas is led by Aled Jones as Bob Wallace, Tom Chambers as Phil Davis, Wendi Peters as Martha, Graham Cole as General Waverley, Rachel Stanley as Betty Haynes and Louise Bowden as Judy Haynes, with Lori Haley Fox, Michelle Bishop, Phil Cole, Brendan Cull and Jonathan Halliwell. White Christmas opened at London's newly refurbished Dominion Theatre on Wednesday, 12 November, and continues for a strictly limited eight-week season, ending on 3 January 2015. BroadwayWorld has photos from the opening night festivities below!
Emily Fletcher Videos
BWW TV: Celebrating 'A Chorus Line' On the Road
by James Sims - Jun 6, 2008
BroadwayWorld's own James Sims went backstage at the Ahmanson Theatre in Los Angeles to chat with Michael Gruber, Nikki Snelson, Denis Lambert and Emily Fletcher about the lasting impression A Chorus Line has left on Broadway and beyond and what it is like taking this production around the country...
Emily Fletcher Frequently Asked Questions
How many Broadway shows has Emily Fletcher been in?
Emily Fletcher has appeared on Broadway in 4 shows.
How many West End shows has Emily Fletcher been in?
Emily Fletcher has not appeared in the West End