Photo Coverage: Adrift in Macao Opening Night
Adrift in Macao, a new musical with book and lyrics by Christopher Durang and music by Peter Melnick, opened on February 13th at 59E59 Theaters (59 E. 59th St., between Park and Madison Avenues) after beginning previews on January 23rd.  Presented by Primary Stages, the world premiere musical is set to play a limited run through March 4th, 2007.  The opening night party was held at Sarabeth's.
Directed by Sheryl Kaller with choreography by Christopher Gattelli and musical direction by Fred Lassen, the seven-member cast features Sunset Boulevard Tony-nominee Alan Campbell, Will Swenson, and from the Philadelphia Theatre Company's production of the show, Rachel deBenedet, Orville Mendoza, and Michele Ragusa, each of whom won Barrymore Awards for their performances. They are joined by Jonathan Rayson and Elisa Van Duyne. 
Adrift in Macao is "a madcap musical parody of glamorous films noirs, in which the leading lady can always get a job singing in nightclubs no matter how she sings, and the leading man is always mysterious and can't go home for murky reasons he won't explain. From the opium dens of China to the lowlife bars of New York, Durang and composer Melnick take us on a hilarious tour through the post-WWII years complete with intrigue, silliness, and a playfully melodic score," according to production notes.
For further information, visit www.primarystages.com.

Terrence McNally, Jamie DeRoy (Producer) and Billy Porter

Andrew Leynse (Primary Stages, Artistic Director), Christopher Durang
(Book and Lyrics), Robert Klein and Kathleen Chalfant

Andrew Leynse, Christopher Durang, Robert Klein and Tony Roberts

Christopher Durang, Penny Fuller, Robert Klein and Tony Roberts

Christopher Durang, Willa Kim (Costumes),
Andrew Leynse and Elysabeth Kleinhans (59E59 Theaters, President)
 
Julie Halston, Casey Childs (Primary Stages Executive Producer/Founder) and Charles Busch

Reine Melnick, Peter Melnick (Composer) and Laini Melnick

Alan Campbell and Lauren Kennedy

Amy Swenson, Will Swenson (Rick), Peter Melnick, Christopher Durang and Alan Campbell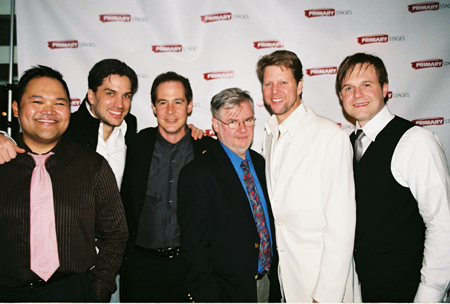 Orville Mendoza (Tempura), Will Swenson, Peter Melnick, Christopher Durang,
Alan Campbell and Jonathan Rayson (Trenchcoat Chorus)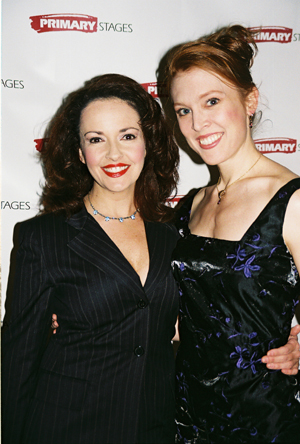 Michele Ragusa (Corinna) and Elisa Van Duyne (Trenchcoat Chorus/Dance Caption)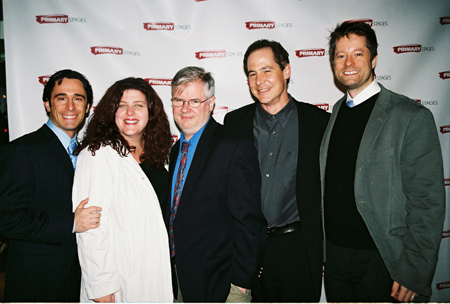 Christopher Gattelli (Choreographer), Sheryl Kaller (Director),
Christopher Durang, Peter Melnick and Fred Lassen (Musical Director)

The Adrift in Macao Company!