New York Live Arts Presents OPEN SPECTRUM: BRILLIANT DARKNESS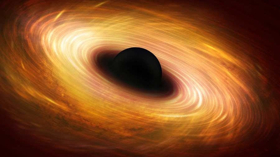 As part of its Open Spectrum series, New York Live Arts is hosting a discussion on mental health in the arts community. Moderated by Latina feminist mental health activist Dior Vargas, the panel will include multidisciplinary artist A'Driane Nieves aka addyeB, poet/artist/cultural worker Caits Meissner, writer/photojournalist Loubna Mrie, and professional ballerina/mental health advocate/singer Sydney Magruder Washington. The forum is curated by culture creator/marketing strategist Brian Tate.

In looking at mental and emotional health through the lens of the arts community, this Open Spectrum discusses the impact of anxiety, depression, and similar issues on the artist, their work, and their communities. The forum will also acknowledge the stigma that surrounds mental health issues, the impact of political and socio-cultural factors on one's psychological well being, and the need for self care, empowerment, and acceptance.

New York Live Arts' Open Spectrum Community Dialogue Series provides space for reflection on the most vital issues facing communities today. Open Spectrum offers an intimate conversational platform founded on the belief that cultural institutions can and should be catalysts for societal transformation by participating in a world of ideas.
DIOR VARGAS is a Latina Feminist Mental Health Activist. She is the creator of the People of Color and Mental Illness Photo Project, a response to the invisibility of people of color in the media representation of mental illness. She is also the editor of The Color of My Mind, a photo essay book based on the photo project. Dior tours the country giving keynotes, hosting workshops, and speaking on panels. Her work and insight have been covered in media outlets such as Forbes, Newsweek, NBC News Latino, and The Guardian. Dior is the recipient of numerous awards including, The White House Champion of Change for Disability Advocacy Across Generations. She is also a Susan M. Daniels Disability Mentoring Hall of Fame Inductee. Dior has a B.A. in the Study of Women and Gender from Smith College and has an M.S. in Publishing from Pace University. She is a Master of Public Health Candidate at NYU's College of Global Public Health. She is a native New Yorker and currently lives in New York City.

A'ADRIANE NIEVES aka addyeB is a USAF veteran, artist, activist, and speaker with a heart for serving others and social good. She's also a mental health advocate living with bipolar disorder, and owner of the studio and gallery space Tessera Arts Collective in North Philadelphia that amplifies and supports the work of women artists of color. She empowers women to transform brokenness in their lives into power and beauty, and works to amplify the voices and experiences of those marked as Other in society. As a writer, she has been honored as a BlogHer Voice of the year and invited to speak at several writers conferences including BlogHer and Mom 2.0. From 2013-2015 she was a contributing editor to Postpartum Progress, the most widely read blog on maternal mental health. She has spoken at the Austin ensemble of Listen to Your Mother, and in 2015, received an Iris Award nomination for Most Thought-Provoking Content. In 2016, A'Driane received two Iris award nominations in the categories of both Influencer of the Year and Most Thought-Provoking Content. As a visual artist, she has exhibited at Saatchi Art's The Other Art Fair (Brooklyn, NY), Nasty Women Oakland, Rare Device in San Francisco, The Dibden Center for the Arts, and participated in an exhibition & Q&A on social justice at the 2015 Wild Goose Festival. Most recently she was featured alongside Bono as a ONE Campaign activist and volunteer for Glamour Magazine's "Woman of the Year" issue, where Bono was awarded their first ever "Man of the Year' award for his work on gender equity and extreme poverty. She believes creating and viewing visual art that addresses difficult topics can serve as a catalyst for personal growth and social change. Her work has been featured on BlogHer, Everyday Feminism, Upworthy, Buzzfeed, Mashable, and MISC Magazine. She lives in New Jersey with her robotics loving husband and three boys. Nieves' paintings are in private collections in the United States, Canada, and Australia.

CAITS MEISSNER is a New York City-based poet, artist and cultural worker, and the author of the illustrated hybrid poetry book Let It Die Hungry (The Operating System, 2016). The recipient of multiple residencies and fellowships including the BOAAT Writers Retreat and The Pan-African Literary Forum, Caits' work is published in journals and anthologies including The Literary Review, Narrative, Adroit, Drunken Boat, VIDA Literary Review, The Feminist Wire and The Offing. Caits holds an MFA in Creative Writing from the City College of New York where she where she was awarded The Jerome Lowell DeJur Prize in Creative Writing, an Educational Enrichment Award and The Teacher-Writer Award. Caits was an integral team member in developing and implementing programs for organizations such as Tribeca Film Institute, The Bronx Academy of Letters, Urban Arts Partnership, The Facing History School and The Lower Eastside Girls Club. She has facilitated, consulted, and co-created for 15 years across a vast spectrum of communities, with a special focus on imprisoned people, women and youth. At the university level, she has taught at The New School, The City College of New York, and John Jay College of Criminal Justice. She currently serves as the Program Director of Prison and Justice Writing at PEN America.

SYDNEY MAGRUDER WASHINGTON is a ballet dancer, actor, and singer originally from Bowie, MD. She began her early training at C&C Dance Company under the direction of Cheryl Brennan and Carrie Kaub Smith, with whom she competed around the country and won various national titles. She later trained with the Susan Chambers Dance Company and at the Atlanta Ballet Center for Dance Education. She has performed in numerous versions of The Nutcracker, as well as an array of other classics, including Swan Lake, Les Sylphides, and The Firebird. She has also appeared in range of musicals, including Anything Goes, Godspell, Curtains, and - most recently - The Wiz directed by Stacey Stephens. Her story of transparency and triumph while living with mental health issues has been published in Buzzfeed, TeenVogue, Health, The Huffington Post, Health, and O, The Oprah Magazine. She lives in Manhattan with her wife.

LOUBNA MRIE is a Syrian photographer, journalist, and writer. She covered the Syrian war as a photojournalist for Reuters from 2012-2014. Currently based in Oakland, California, she is a frequent commentator and researcher on Syrian and Middle Eastern affairs. Her work has been published in major news outlets and publications such as The Nation, Time Magazine, Vice, and New Republic, to name a few. Most recently, she graduated from New York University receiving a MA in Near Eastern Studies. She is currently writing her first book.

NEW YORK LIVE ARTS
Located in the heart of Chelsea in New York City, New York Live Arts produces and presents dance, music and theater performances in its 20,000 square-foot home, including a 184-seat theater and two 1,200 square-foot studios. New York Live Arts offers an extensive range of participatory programs for adults and young people; it supports the continuing professional development of performing artists. New York Live Arts serves as home base for the Bill T. Jones/Arnie Zane Company; it is the company's sole producer, providing support and the environment to originate innovative and challenging new work for the Company and New York's creative community.

BRIAN TATE
Culture creator and marketing strategist Brian Tate develops major public programs that address the issues of our time. He has built forward-looking projects at the nexus of arts and ideas for more than 20 years, and he is expert at centering artists in matters of human justice. He is president of The Tate Group, a Brooklyn, NY-based consulting firm that specializes in cultural initiatives, strategic marketing, community engagement, and partnership development. Economic growth and narrative change around issues of equality are at the core of its practice. He is also creator and curator of the traveling panel discussion series, What Will Be Different: Conversations on a Changing America, that explores how diverse communities and issues are affected by an era of sweeping political change.
Related Articles
More Hot Stories For You
Andrea Bocelli Will Stream A Live Performance From The Duomo In Milan On Easter Sunday
On Easter Sunday, April 12, Italian tenor and global music icon Andrea Bocelli will give a solo performance at the historic Duomo, the cathedral of Mi... (read more)

AMC Theaters May Never Reopen Due to Credit Score Decline
According to The Wrap, AMC Entertainment's credit rating has gone down to CCC- from B, which takes the company from a?oehighly speculativea?? to a?oeD... (read more)

Disney on Broadway's 25th Anniversary Concert Will Be Streamed to Raise Money For BC/EFA's COVID-19 Emergency Assistance Fund
The one-night-only benefit 'Celebrating 25 Magical Years of Disney on Broadway' will be streamed to raise money for Broadway Cares/Equity Fights AIDS'... (read more)

Idina Menzel, Ben Platt, Josh Groban and Many More Join SATURDAY NIGHT SEDER Benefit
Saturday Night Seder — a Passover Seder on Saturday, April 11 (the fourth night of Passover) — will be different from all other nights, as a panoply o... (read more)

VIDEO: Andrew Lloyd Webber Plays JESUS CHRIST SUPERSTAR; Encourages Fans to Submit Videos Singing Along
Andrew Lloyd Webber has taken to Twitter to perform a bit from Jesus Christ Superstar, in honor of Easter approaching.... (read more)

VIDEO: The Marsh Family is Back With Another LES MISERABLES Cover
The Marsh family is back with another Les Miserables cover!... (read more)