New Musical FAT KID RULES THE WORLD Returns With Three Developmental Presentations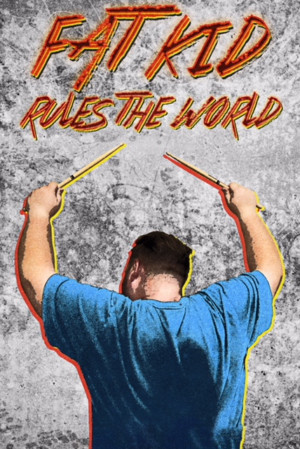 After a series of highly successful readings in the fall, Fat Kid Rules LLC is proud to announce three more developmental presentations of the new Broadway bound musical Fat Kid Rules the World with book by Anderson Cook (Pop Punk High, The Disembodied Hand that fisted Everyone to Death) and music by Amanda D'Archangelis (The Disembodied Hand that fisted Everyone to Death, Single Rider) and Ben Lapidus (Pop Punk High). The musical is based on the award winning book by K.L. Going.
With Cole Ragsdale (Gigantic) as Troy Billings and Matt Gumley (Beauty and the Beast, Elf, Mary Poppins, Runaways) as Curt MacCrae the cast also includes Aaron Ramey (The Visit, Bridges of Madison County, Curtain, Jekyll & Hyde), Sawyer Nunes (Finding Neverland, Matilda), Melanie Brook (50 Shades) Josh Tolle (Kinky Boots tour), Tiffany Engen (Kinky Boots Tour), Peter LaPrade, Francesca Ferrari, Ian Coulter Buford, Scott Redmond and Esco Jouley.
Denis Jones (Holiday Inn, Honeymoon in Vegas) is a creative consultant, Evan Jay Newman Musical Directs and Marc Eardley directs.
The presentations will be held Thursday, March 8th at 2:30pm and Friday, March 9th at 11am and 2pm at the Davenport Theatre (354 West 45th st.).
Fat Kid Rules the World tells the story of Troy Billings who is contemplating ending his life on the platform of a NYC subway on the Lower East Side in 2003 when he's stopped by Curt MacCrae, the only semi-homeless punk rock god in W.T. Watson High history. Curt MacCrae has an idea for a new band, Rage/Tectonic, and he's certain that Troy is the missing drummer he's been looking for, regardless of the fact that Troy is obese, extremely anxious, and incapable of playing the drums.
As they make Rage/Tectonic the greatest punk band of all time and Curt's tumultuous home life becomes increasingly uncertain, Troy is forced to bring together a band of outsiders to try and save Curt MacCrae from himself.
Space is limited so for more info or to to RSVP email info@fatkidrulesthemusical.com
Related Articles
More Hot Stories For You