Michael Urie Set to Play Hamlet at DC's Shakespeare Theatre Company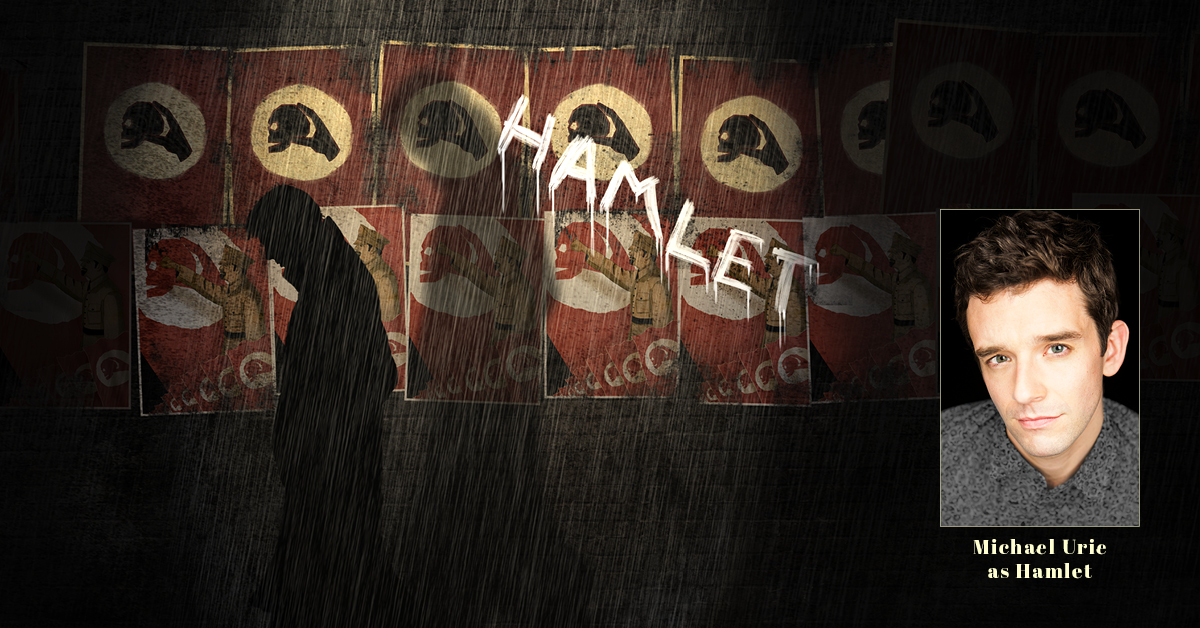 The Shakespeare Theatre Company (STC) just announced that Michael Urie will lead the cast of Shakespeare's most celebrated tragedy, Hamlet, at Sidney Harman Hall, January 16-February 25, 2018. Hamlet will be directed by STC Artistic Director Michael Kahn.
In Hamlet, the greatest character of Western literature confronts the meaning of life, the bonds and limits of flesh and blood, and the line between madness and inspiration. In the wake of his father's abrupt death, Hamlet returns home from university to find his personal and political world changed as he never imagined it could-his mother remarried, his uncle on the throne and a world seemingly gone insane. When his father's ghost appears and demands vengeance, the increasingly desperate Danish prince must decide: submit or resist. Accept or avenge. Live or die.
"I'm delighted that Michael Urie will make his debut on our main stage," Kahn said. "He is an extraordinary classical actor and I've hoped for some time that he'd play Hamlet when the moment was right for him as an actor."
Urie, who received his classical theatre training at The Julliard School studying under Kahn, has established a highly successful stage and screen career and is currently starring in Red Bull Theater's acclaimed production of The Government Inspector. He visited STC with the 2014 presentation of Buyer & Cellar, but will appear in an STC mainstage production for the first time.
Urie said, "The role of Hamlet is considered a rite of passage for an actor in the earlier half of their career, so I'm thrilled and honored to play the role at Shakespeare Theatre Company. Hamlet is the story of a young man experiencing so many overwhelming emotions for the first time, and that resonates with anybody who has loved and lost or felt betrayed."
To book tickets for Hamlet please visit www.shakespearetheatre.org